i thought i'd do an update since i'm dating and living with a photographer... i am well stocked from our adventures. :) they will be 3 years old in september. i recently got a little undercut in an effort to make my head lighter and cooler but it didn't help that much. i also just dyed them burgundy yesterday for a festival called lightning in a bottle that's going to be all circus-y and cabaret. is anyone going? also, is anyone going to the whole earth festival in davis next week?


this was back in december when they had purple and blonde in them.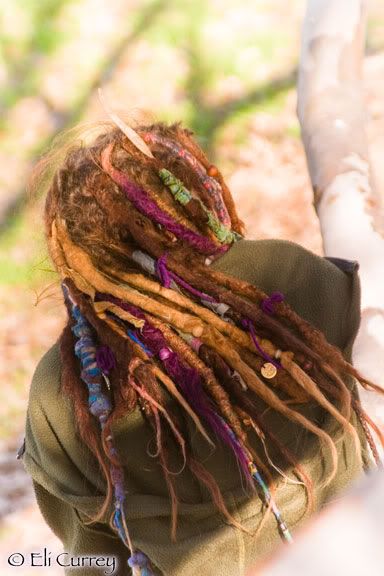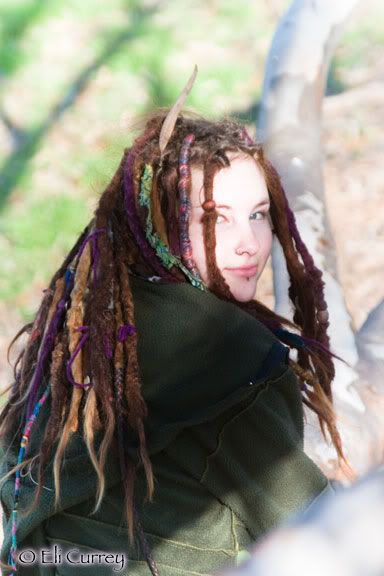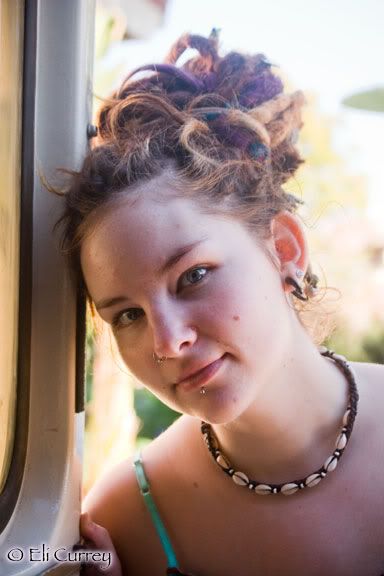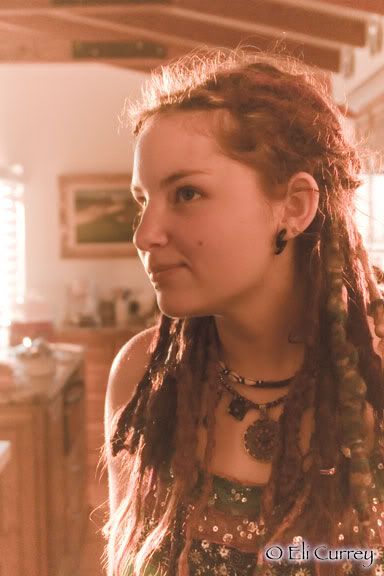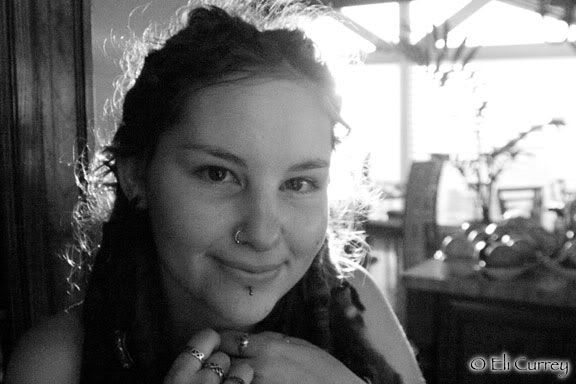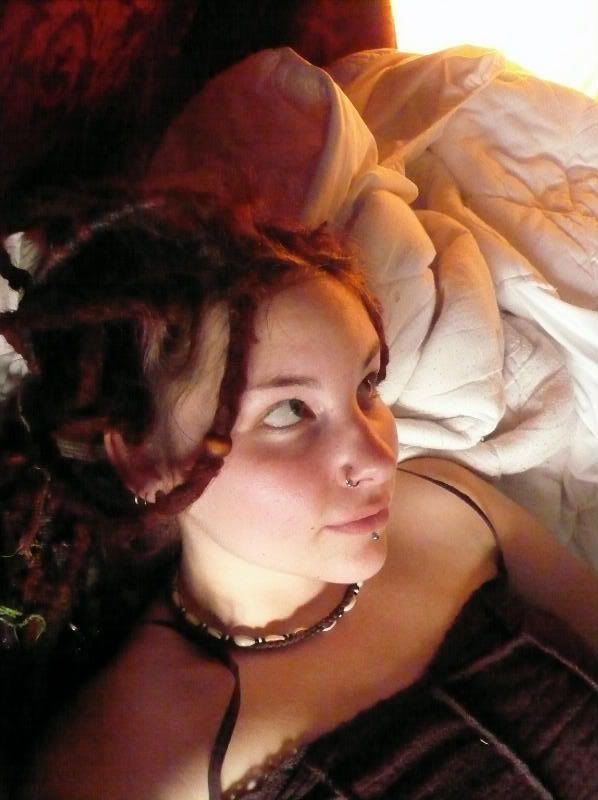 we're in a gypsy guild called laughing dragon and these were from the last renaissance faire in escondido.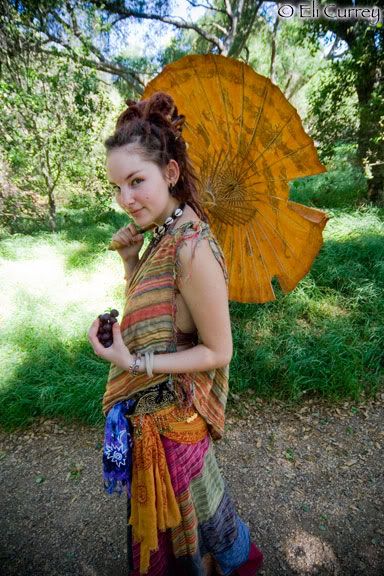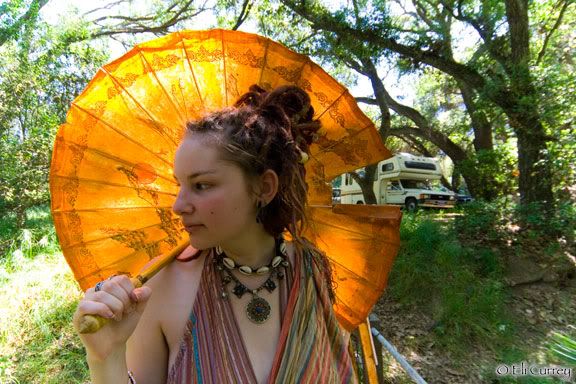 you can see our little home in the background

we just spent the last 2 weeks in coachella building a giant bamboo art structure for the festival. i got to see gogol bordello (favorite!) live!! and roger watters perform dark side of the moon. along with prince, portishead, goldfrapp, fat boy slim, pendulum, jack johnson, flogging molly, and a bunch of other bands.

so here is a picture from weaving the mesh.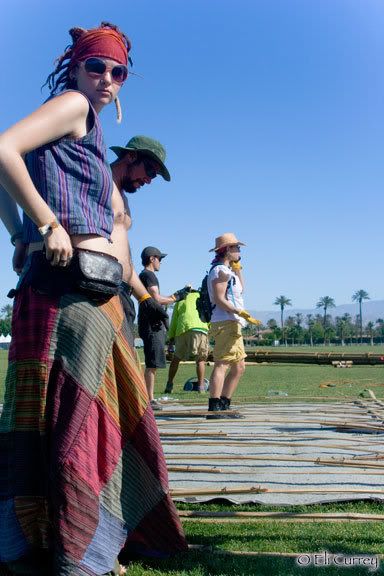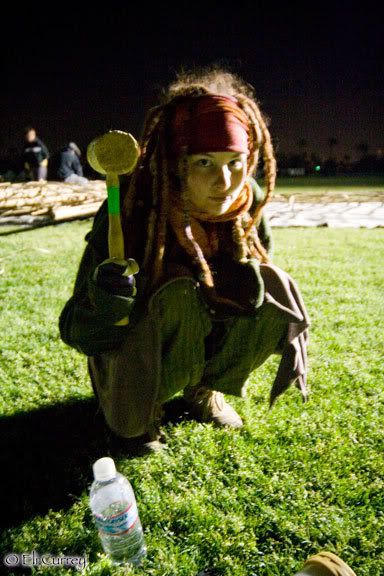 i loved my mallet!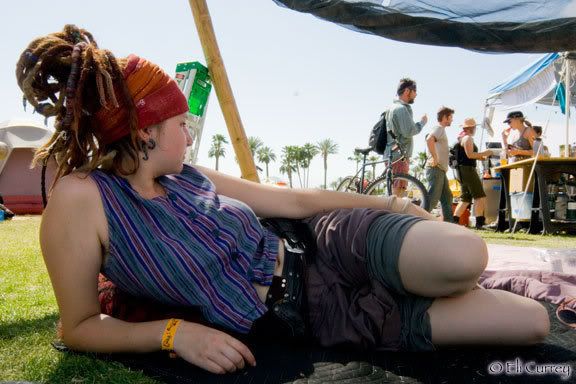 lounging.. it was sooo hot in the desert!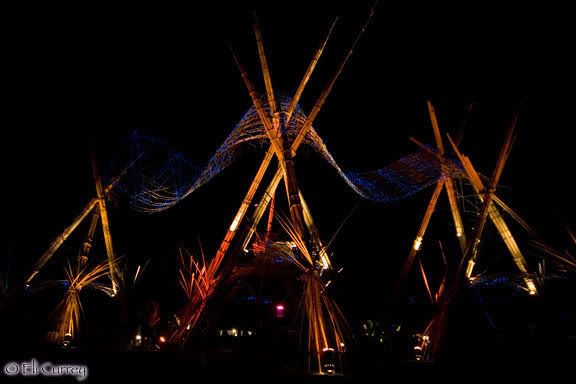 this is what it turned out as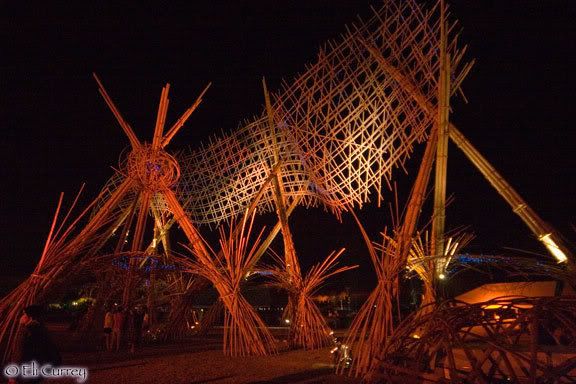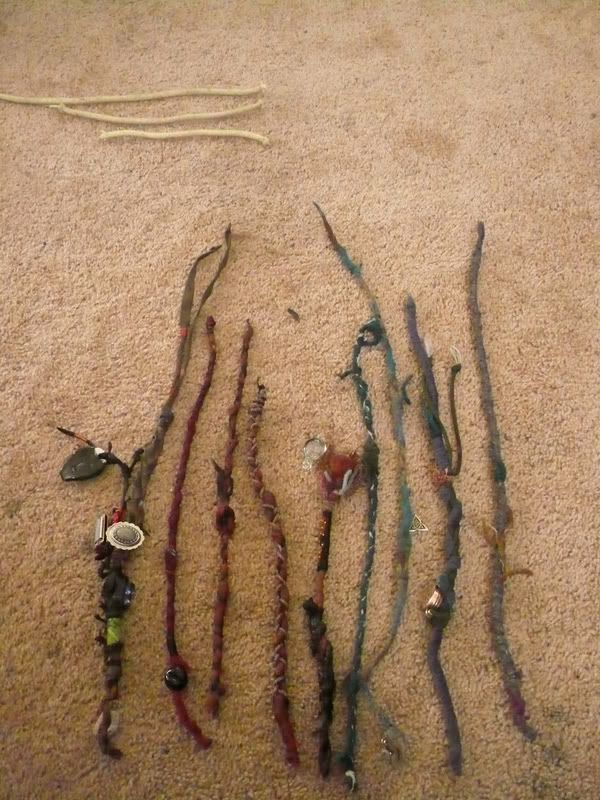 this is eli's old hair that he cut off because it was waaay too long and heavy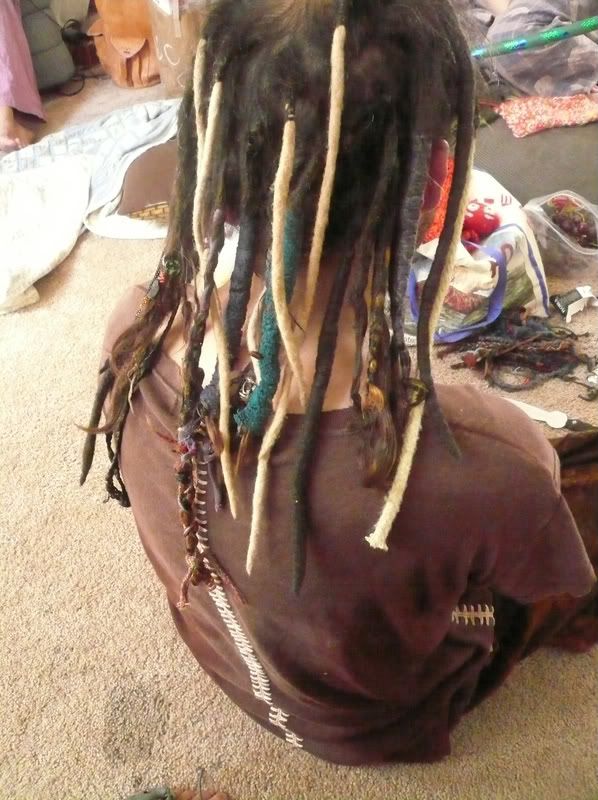 so we had kimby (soulhaus) add in wool extensions and a few more dreads to his super thin hair.

and as a belated pet theme, this is our cat mara from when she was small enough to sit on the dashboard. now she just sits in my lap when we drive.