hello my fellow locked friends :D my dreadlocks are 2yr and 5 mo. old. i am thinking about dying them a kinda dark brown for the summer...keep it pretty natural lookin. instead of the fadded blue green brown thing i've got goin on.
so i stuck my face on my scanner cause it looked like fun and this is what happened.....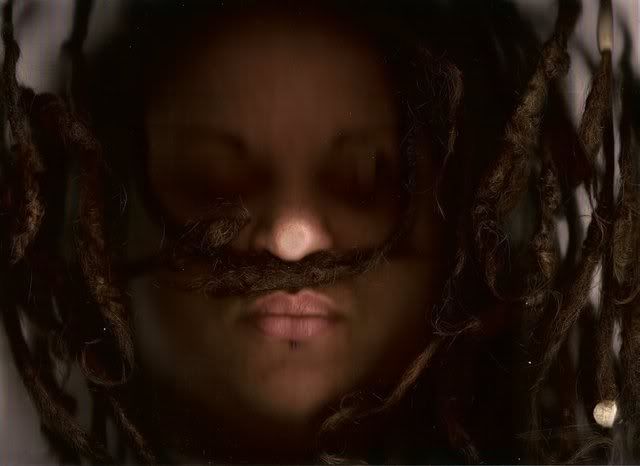 here is another 1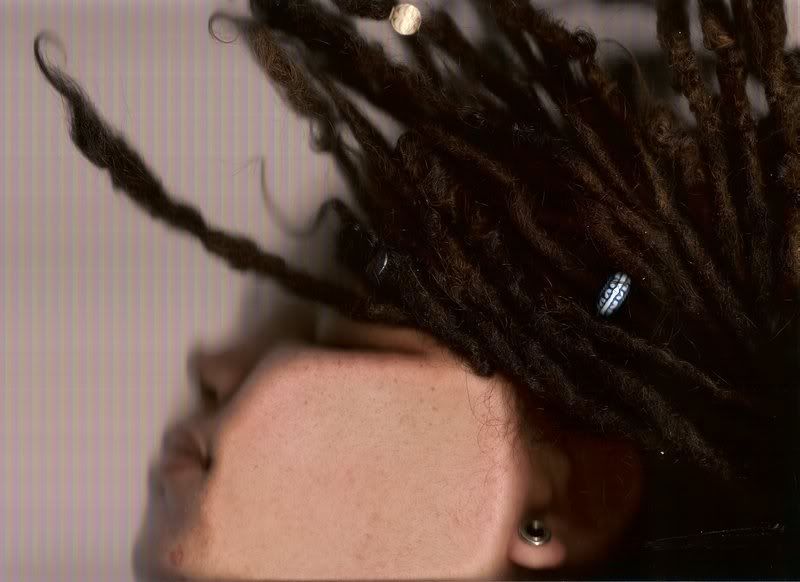 my sister tried to do something with my hair ...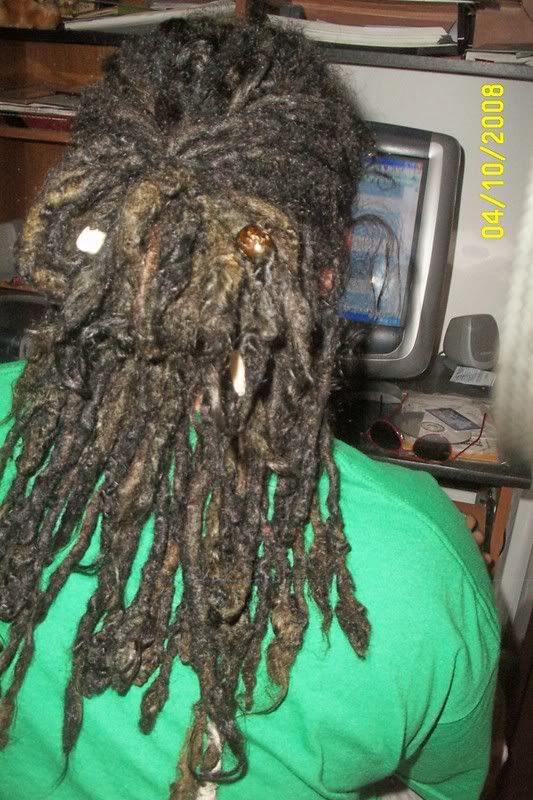 my dreads are getting long i am lovin it !!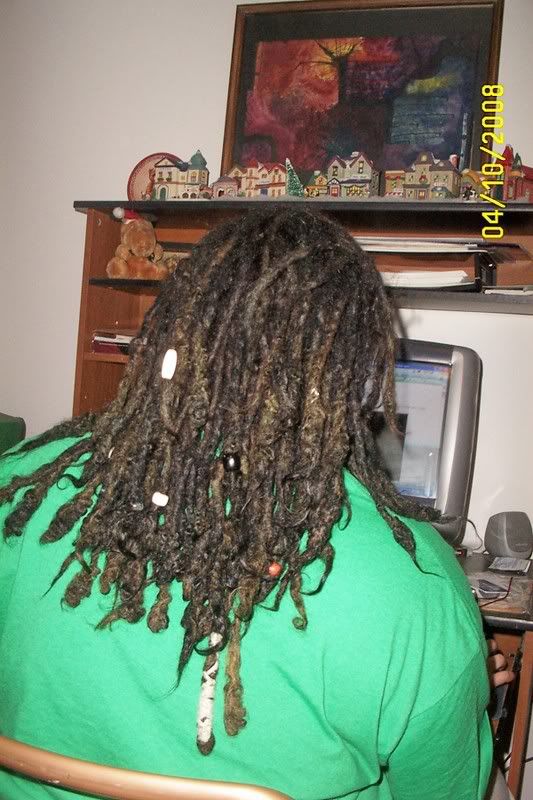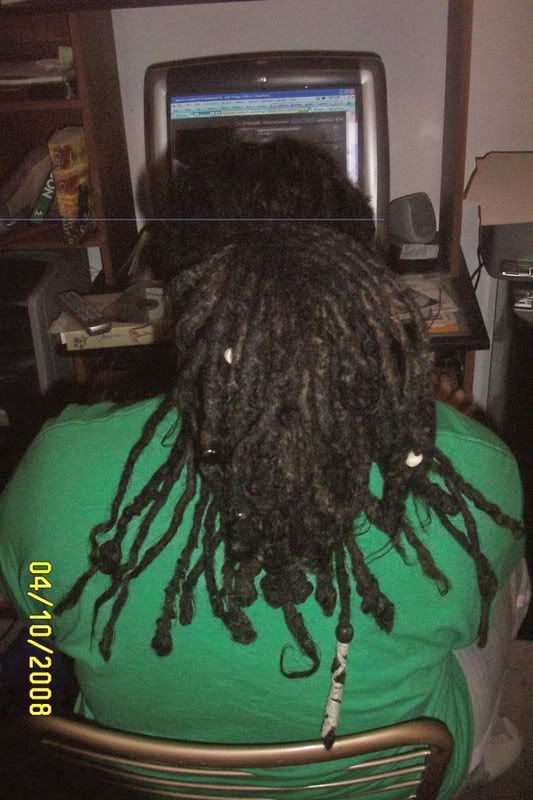 my pony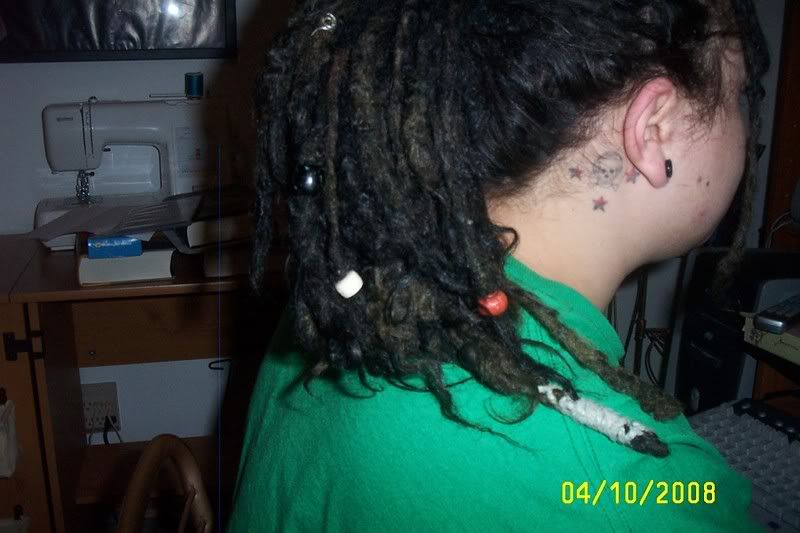 I have been noticing a lot of comments latley. I ride the bus now and i have noticed that i get most of my comments in the downtown spokane area and dont really get any in the valley ( where i live) its just kinda weird i guess. one lady said she was from jamaca and she was happy to see my dreads cause it reminded her of her home. Which was cool. then some random girl said i like you hair which to me was nice to hear instead of dreads or dreadlocks. idk they are a fun adventure...that i am lovin!!!
peace to you all.