I feel like I've been posting here a lot lately, but I get bored during the summer and it gives me something to do.
This weekend my sister and I went to north Florida for our friend Paige's high school graduation and the two of them are picture whores, so I have a plethora of pictures.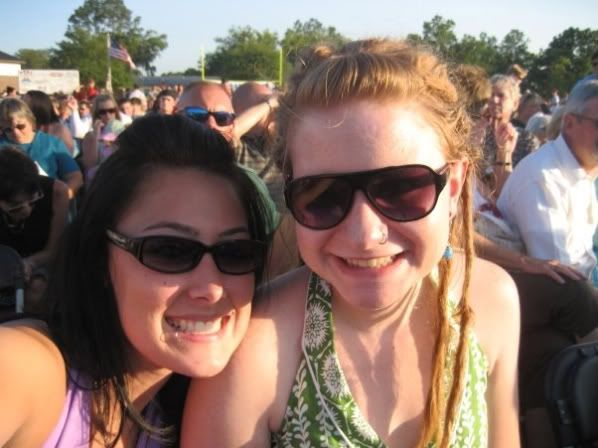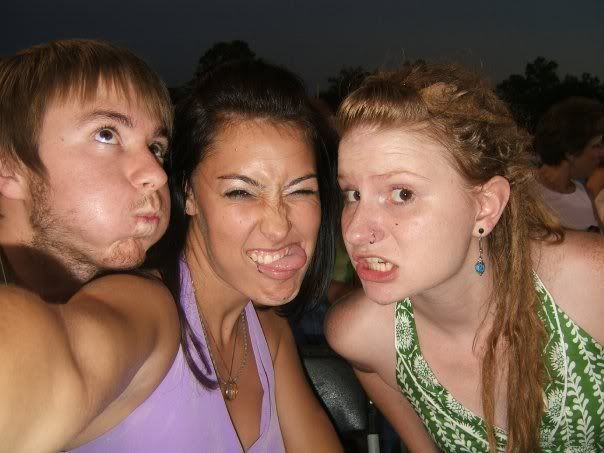 We were SO BORED during the grad ceremony. It was a class of 190, but it took over three hours! Not to mention that it took place outside, so until the sun went down we were all sweating our asses off.
On saturday we went to Silver Springs in Ocala, which is a pretty cool historical/nature reserve type of park. It was so fucking hot we only stayed for a few hours, but it was still a fairly good time.
My sister and I. You can see my little seashell on the left side, right next to my favorite dread (the fattish one right by my necklace).
Little seashell. I make that face a lot, apparently.
I make weird faces with the hopes that people will stop taking pictures of me, but it doesn't seem to work.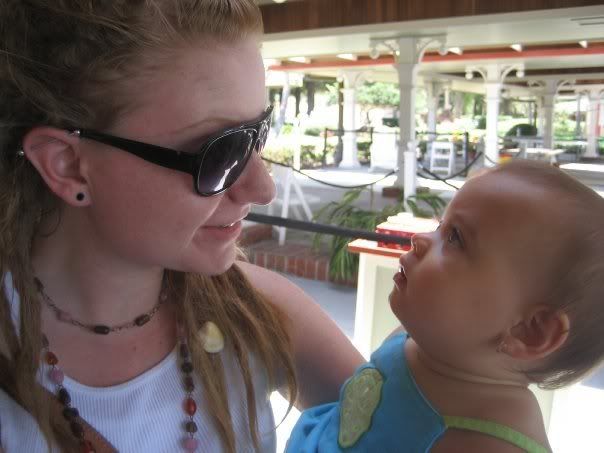 Paige's cousin has a fat little baby that's pretty adorable. I'm not really a kid person but she was quite likeable.
At the moment, this is my favorite way to wear my hair - front dreads pulled back and bangs up and out of my face. I'm so sick of having bangs.
At Silver Springs you can ride on glass bottom boats in the springs and see all the wildlife (12 foot alligator!) swimming around underneath you, it's totally awesome. Not good for those with motion sickness, though.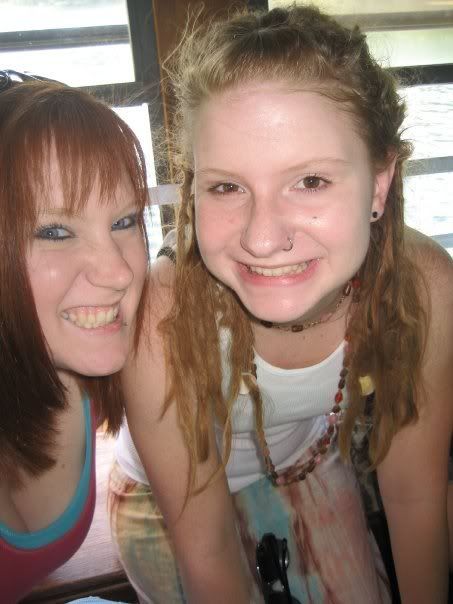 When I told my other sister that we were going to Silver Springs, she got all excited and told me about the whole history of the place and she was describing this statue of Chief Osceola, so when I saw it I had to take a picture with it for her.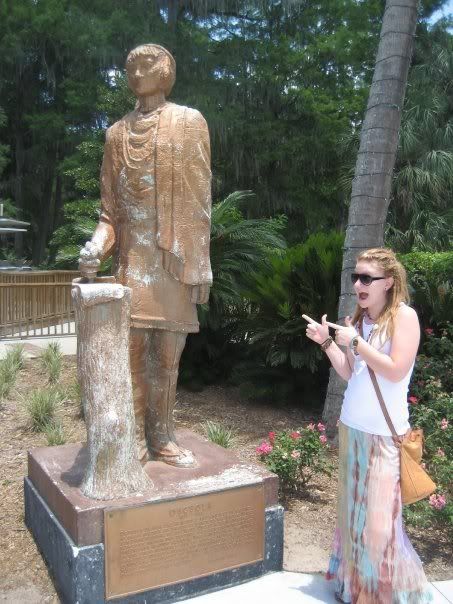 My sister is a huge history nerd, she's hilarious and way too smart for her own good.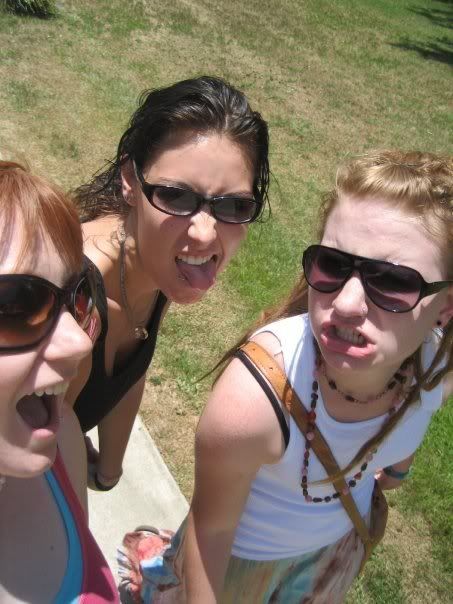 We really are as crazy as it seems, too.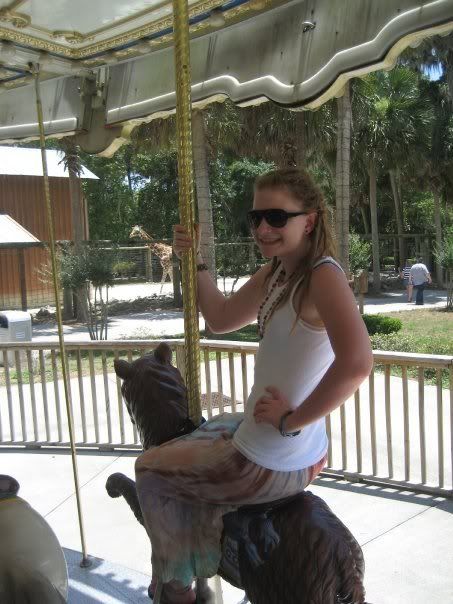 Getting on and off a moving fiberglass bear whilst wearing an ankle-length skirt takes mad skills.
This time there I said there were ten pictures, but I actually only posted nine. I guess that makes up for last time when I said eight and there were actually nine. XD


Also, are there any solid plans for the Orlando Gudu get-together? Let's make this happen!