So a few people have been attempting the faux dreadhawk these days and

I used regular sized brown dollarstore bobbypins, and started at the front which is why they were all pushed forward at first.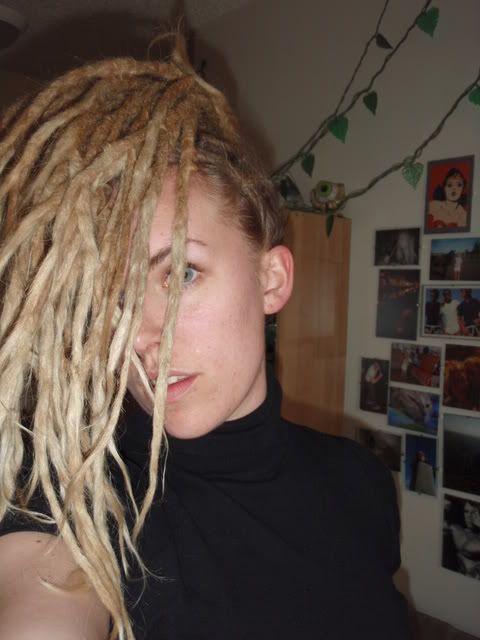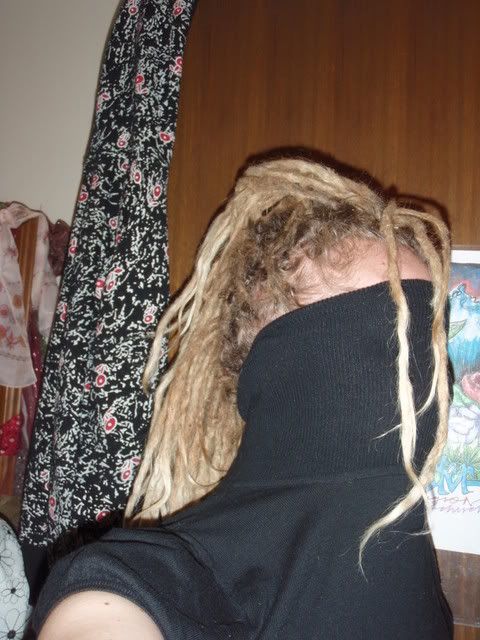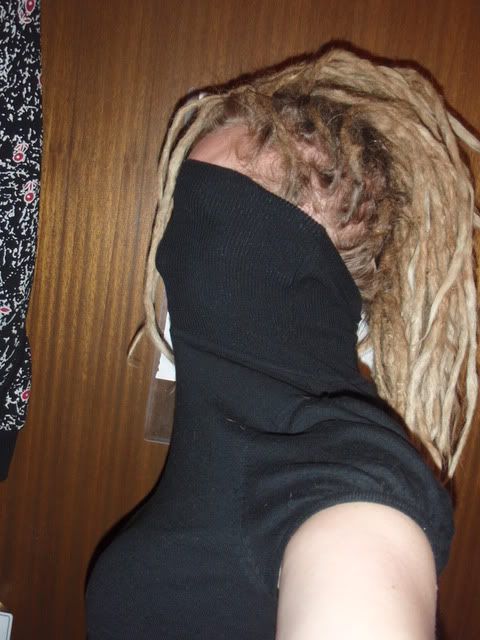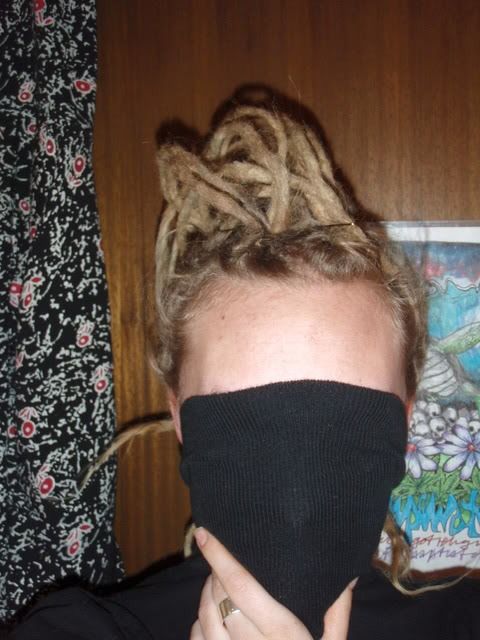 I think I liked them better pushed forward, and if I were to try this for a night out, i would've used hair elastics in the back and bobbypins from the forehead to the crown.

I wore it to one of my jobs, it was fun.