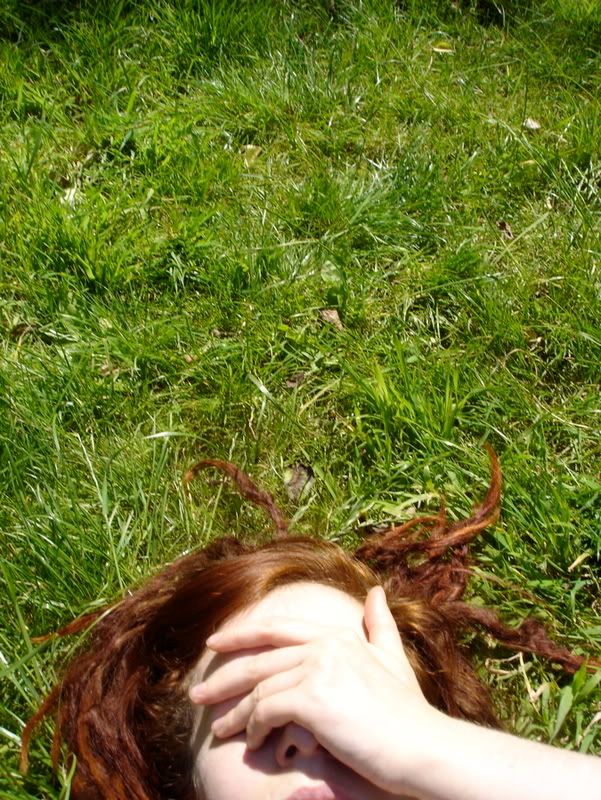 hennaed my dreads and they are nice and bright now.
The garden is beautiful today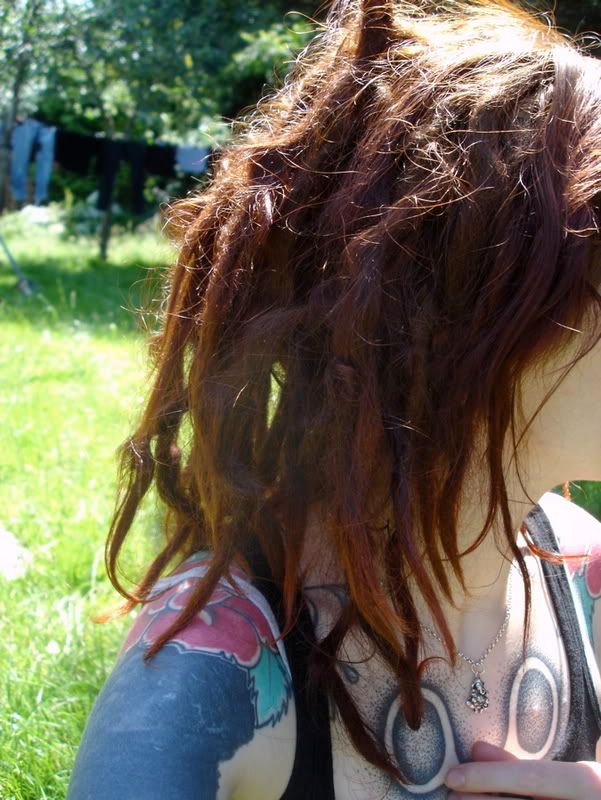 they are just over 3 months btw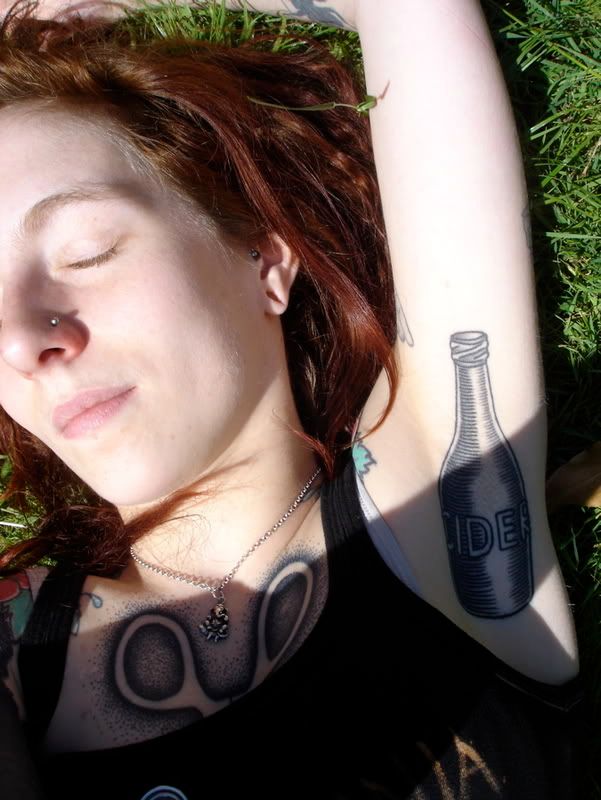 cider armpit tattoo by Duncan X. It didn't hurt as much as I was expecting...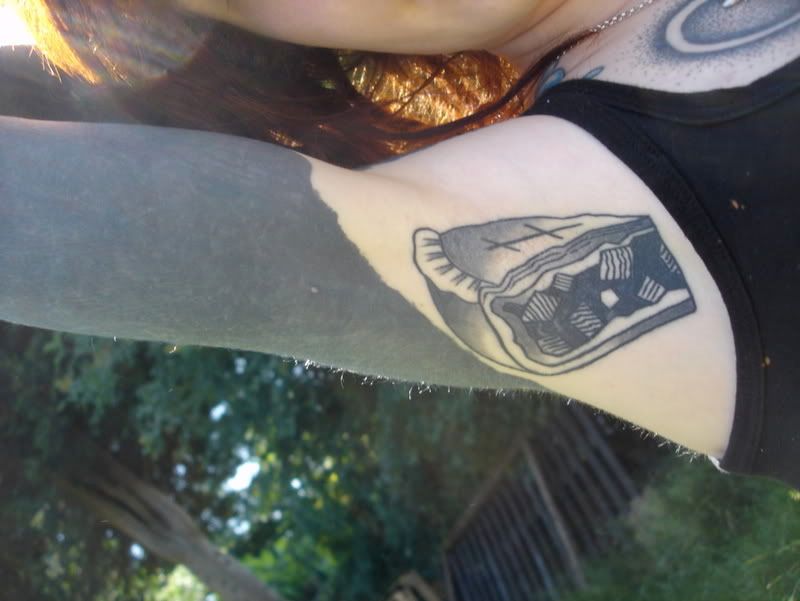 pie in the other pit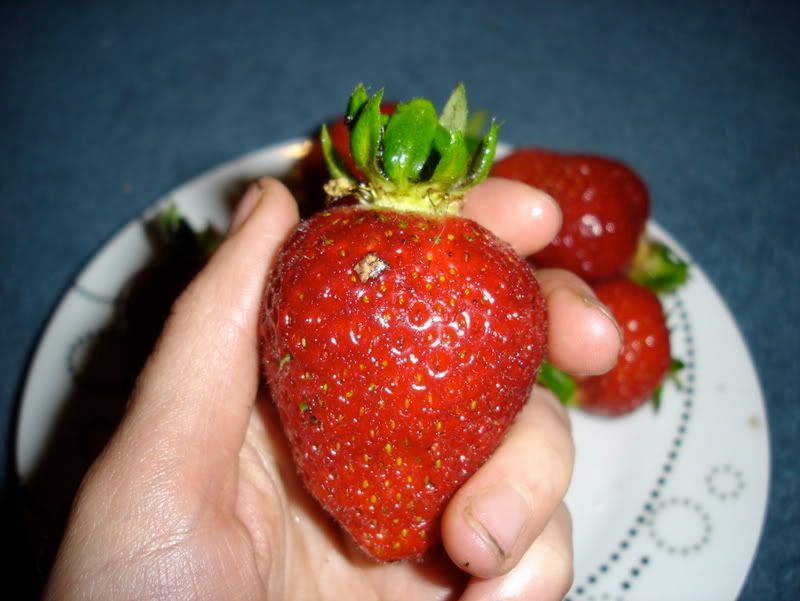 I love homegrown fruit and veg. We just got back from Glastonbury yesterday and found this monster one... you don't get strawberries like that in the shops. It was delicious btw.