My new dreadhawk!

Last wednesday night I couldn't sleep, and I was pretty upset about a lot of things. I felt like a needed a change. I was SO close to combing them out, but I figured I would start with chopping a bunch off and see where that took me.
I'm so very very glad that I didn't comb, because now I feel like they're much more defined and striking this way. I love them more than ever =)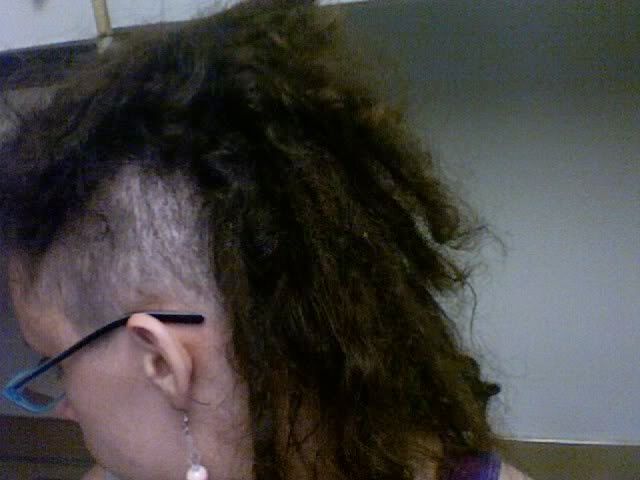 I just used scissors so it's a little choppy haha.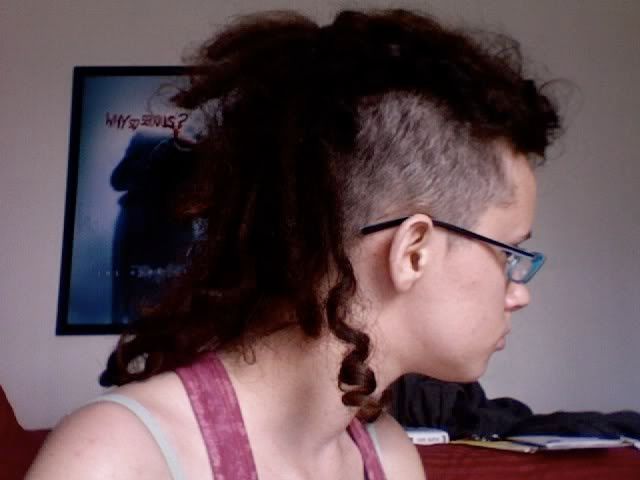 Curly!



The one I'm holding had a curl on the end that dreaded into a circle. It's pretty much the coolest thing EVER.



C'est moi. =)


...oh and sorry Lish, they all went out in the trash. The ones I chopped were a HUGE mess... ew. haha. ;)

Much love to you all! <3