ok so multipost!

My dreads are now 20 months old, and are seeming to be coming along nicely:)
PLUS new tattoo:) I know there are a bunch of Ani fans here so I thought I'd show it off.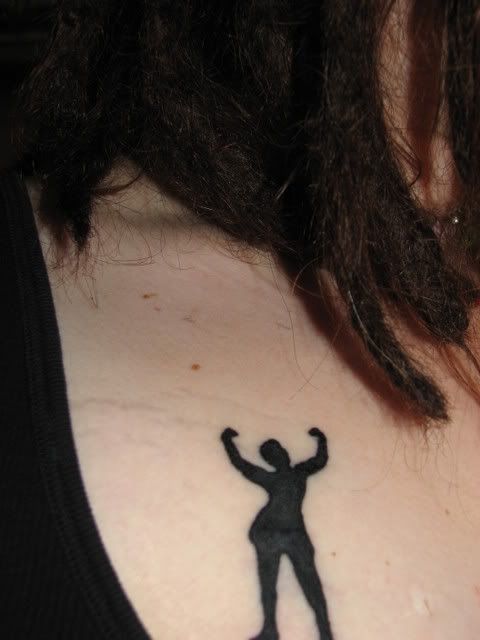 they look really greasy, but they were just sweaty. Not used to this 36 degree weather plus humidity, bleck global warming.

better pictures of the hair coming soon, I hope.



Also I'm looking at stretching my ears, does anyone know any good resources to do some reading up?
Thanks!