Hi everyone! I Just joined so I figure I should do a little intro... :D

I've had my dreads for about 5 years now, and they've gone through lots of dye and changes. I have about 40, a few of which have grown together. I think there are 3 beads and 3 wraps (one has a little feather charm :3) I think dreads are really the only hairstyle for me. It's always weird when people I don't know recognize me because of them. haha! I don't think my friends even remember what my hair looked like before I got them.






These were taken about 2 years ago.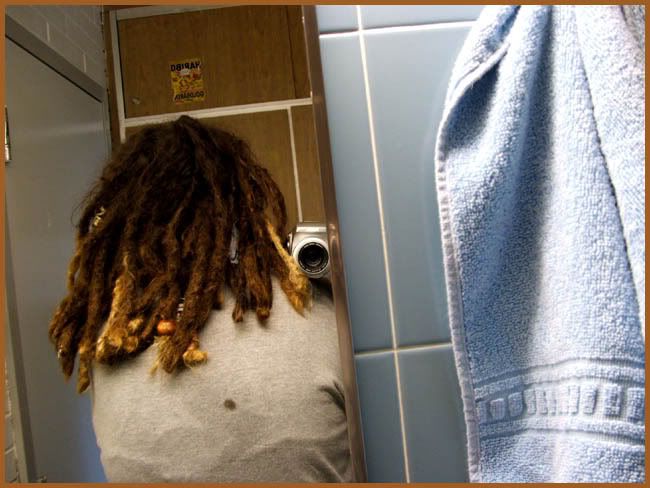 Right before I cut them... Was not fun, I cried. But because I play water polo, they were getting a little too much for my swimcaps. Ugh.



After. SO SHORT! D: I didn't cut one because it means a lot to me and it's my favorite so it looked a little out of place. (you can't really see it in this photo)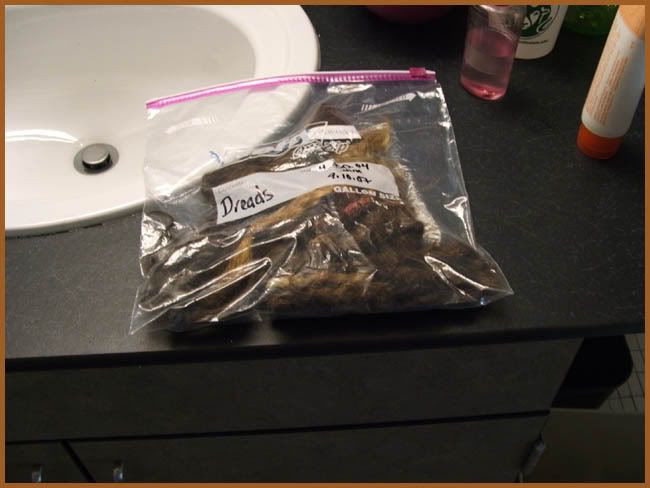 But I kept them! And then my roommate yelled at me for making a mess...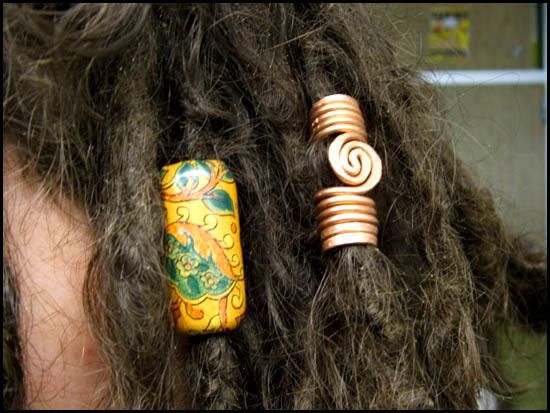 Newest beads! A little clunky but I love them.



The purple is all faded now... So I think I actually took this photo about 2 months ago.. And they're a little longer now.

Feel free to ask questions and whatnot or say hi. :3