finally got around to uploading all of these... will be 3 years in september. lots of pictures!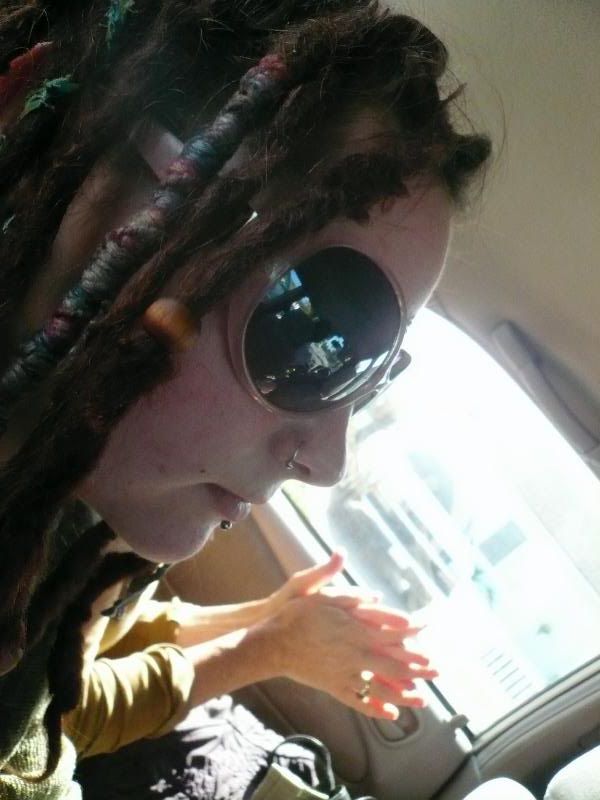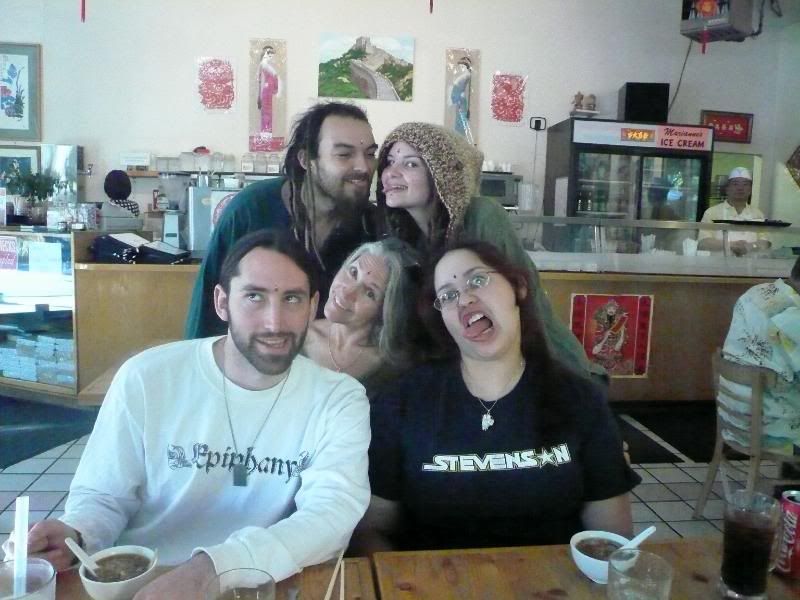 this is my mum and brother and his gf, and my bf. he graduated from ucsc!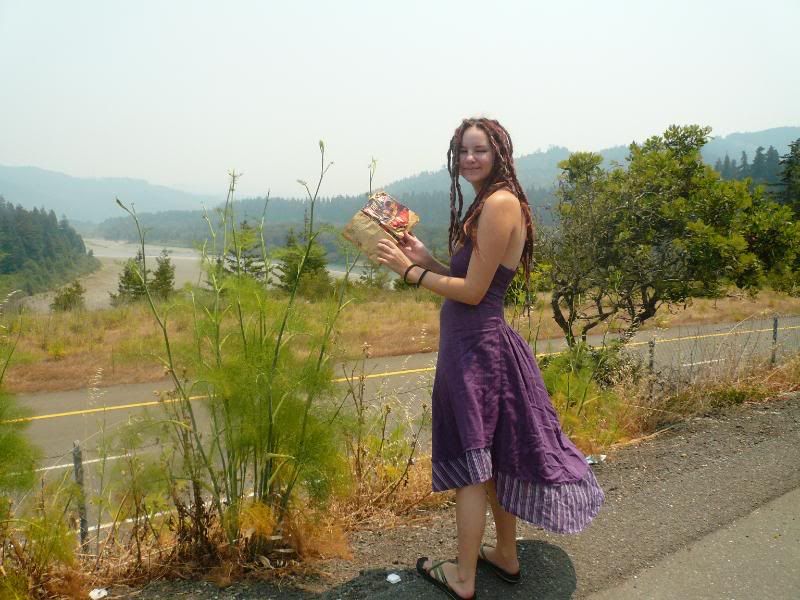 i found a star trek book on the side of the road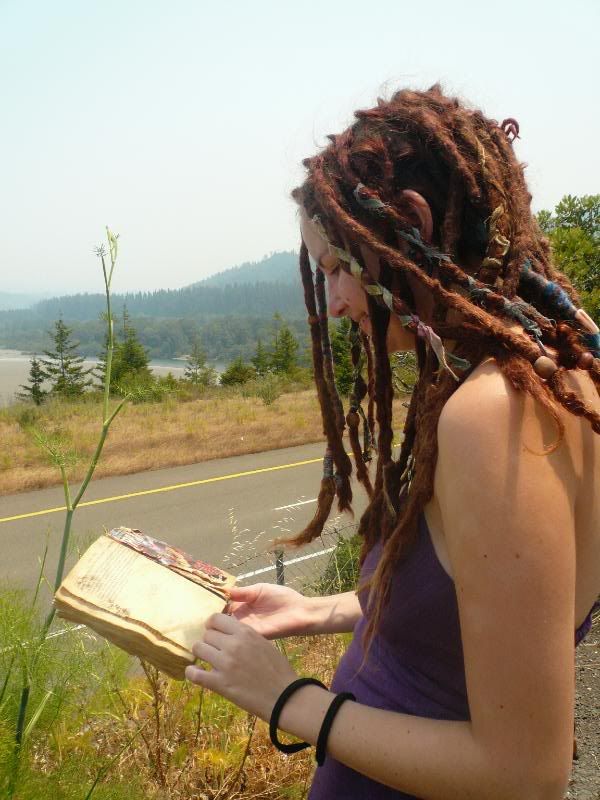 it was too damaged to read tho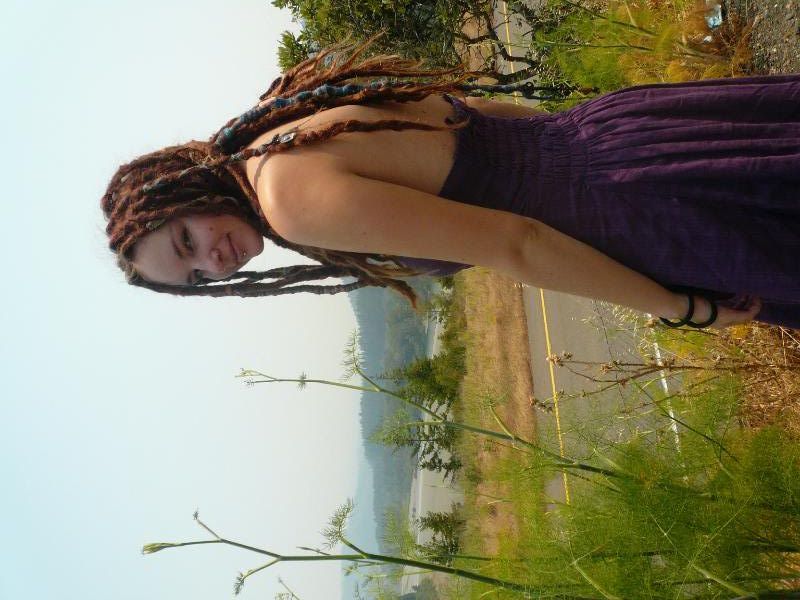 yay posture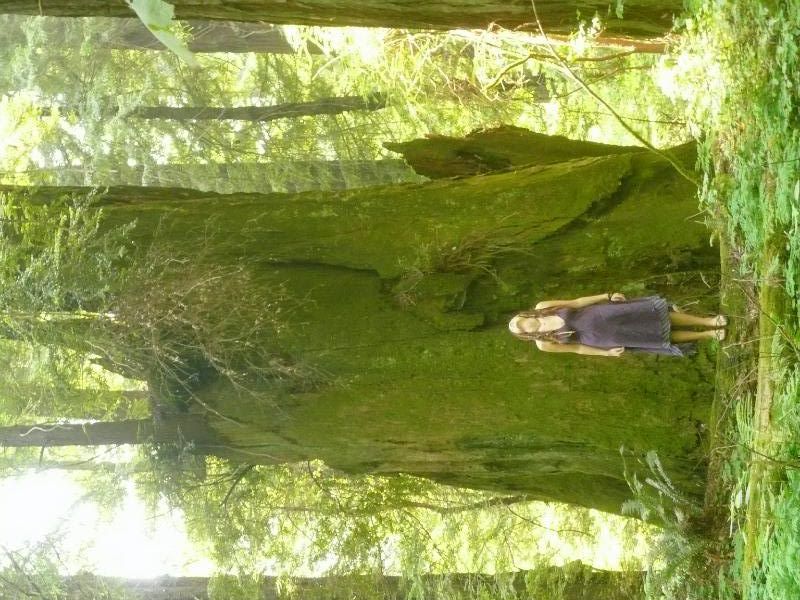 mm tree... avenue of the giants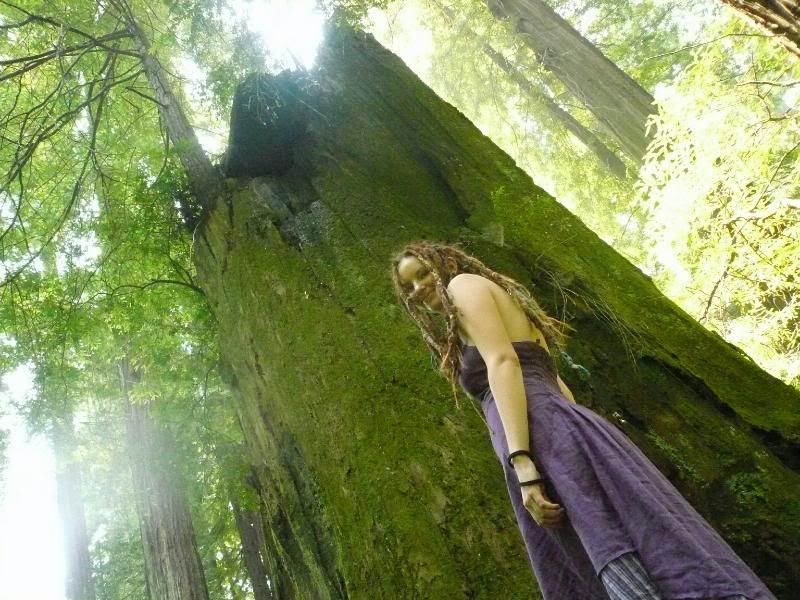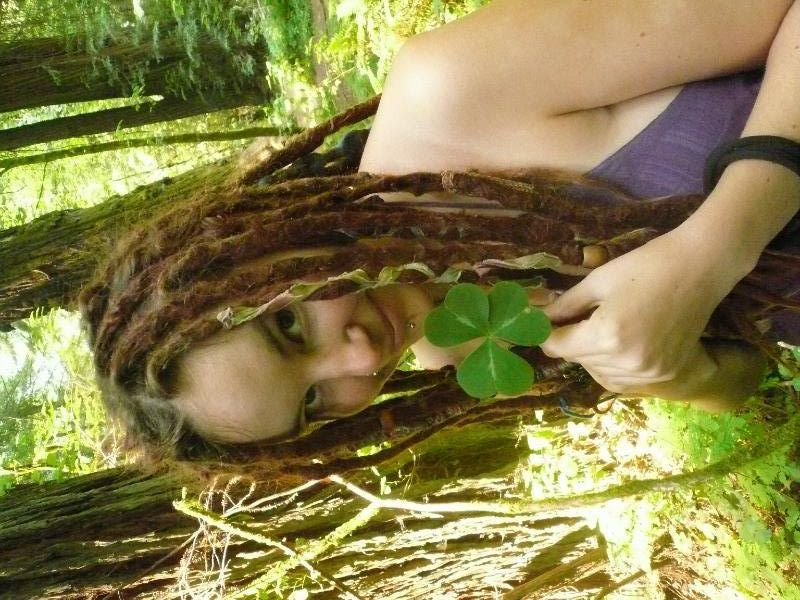 everything was big there, even the clovers!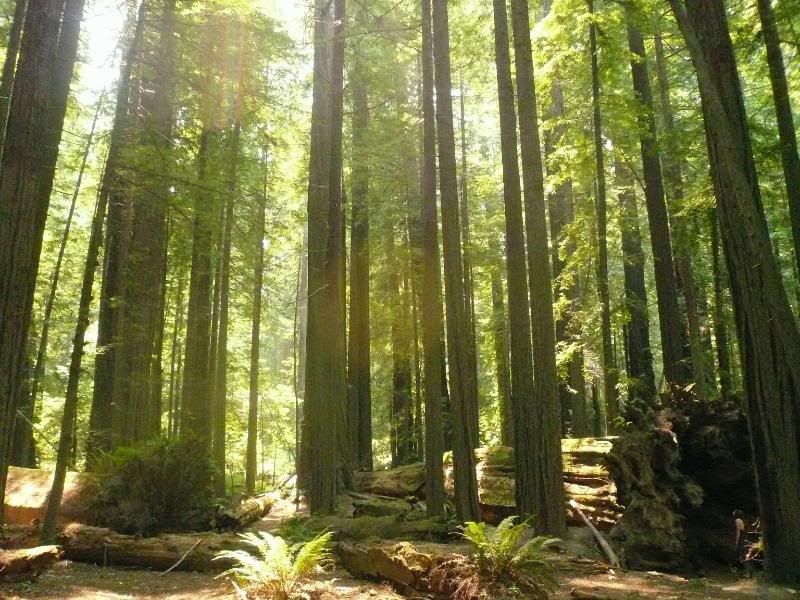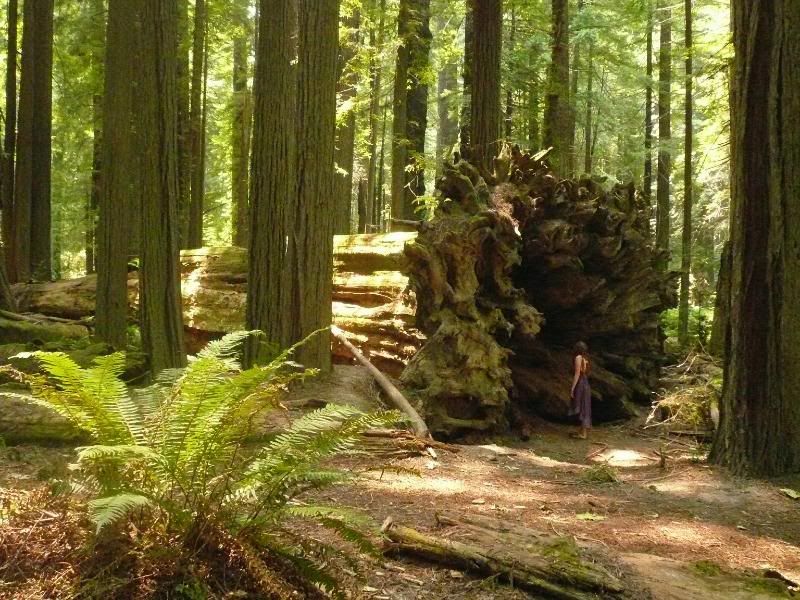 upon discovering my favorite tree, my heart home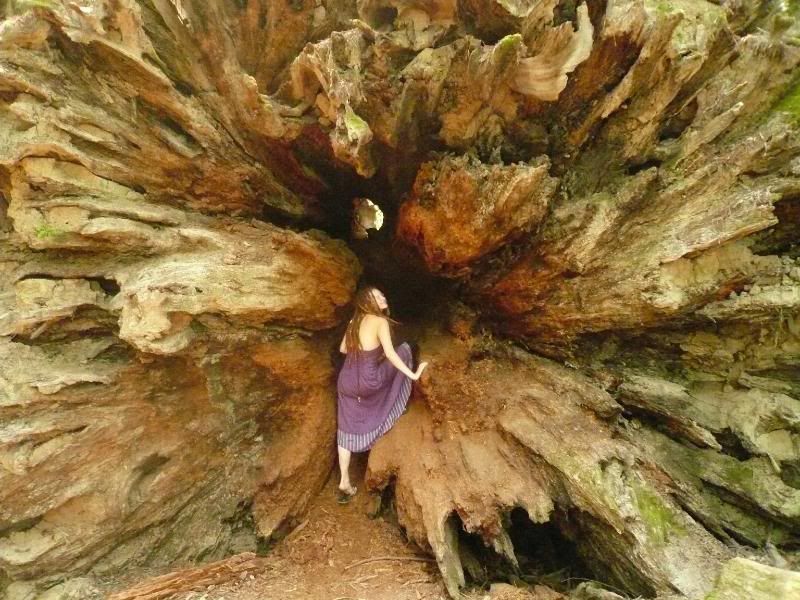 there's a little tunnel in it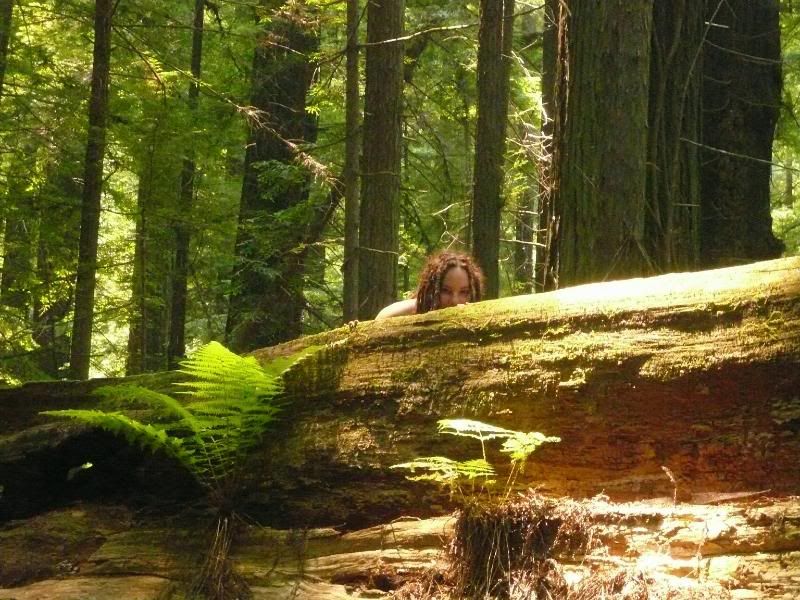 hide! this is my tree...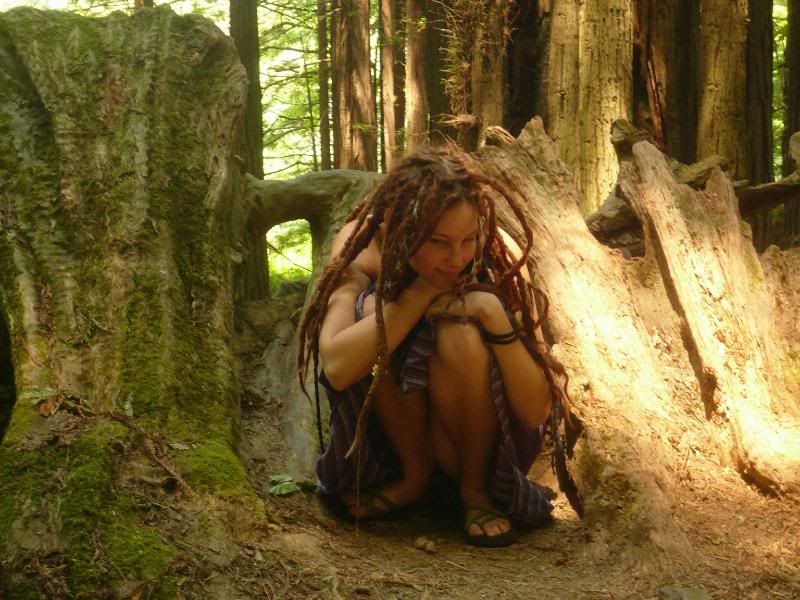 never leaving my love...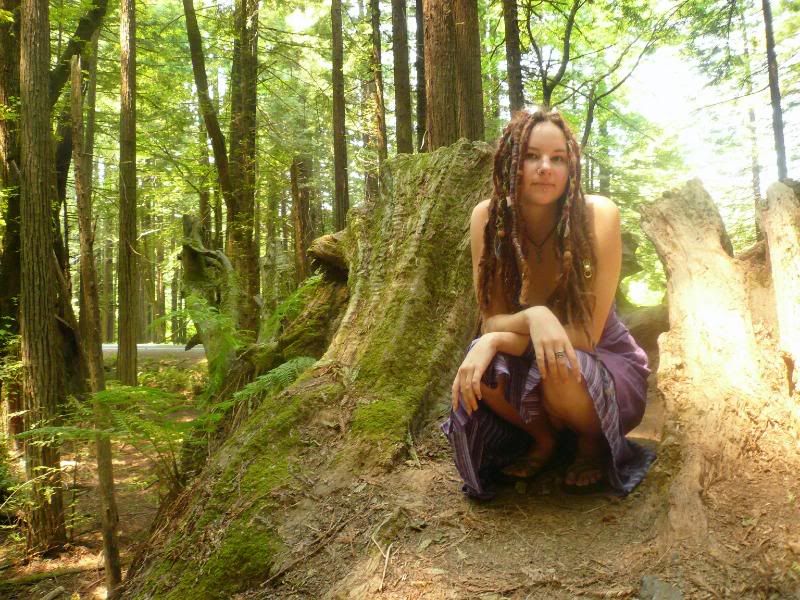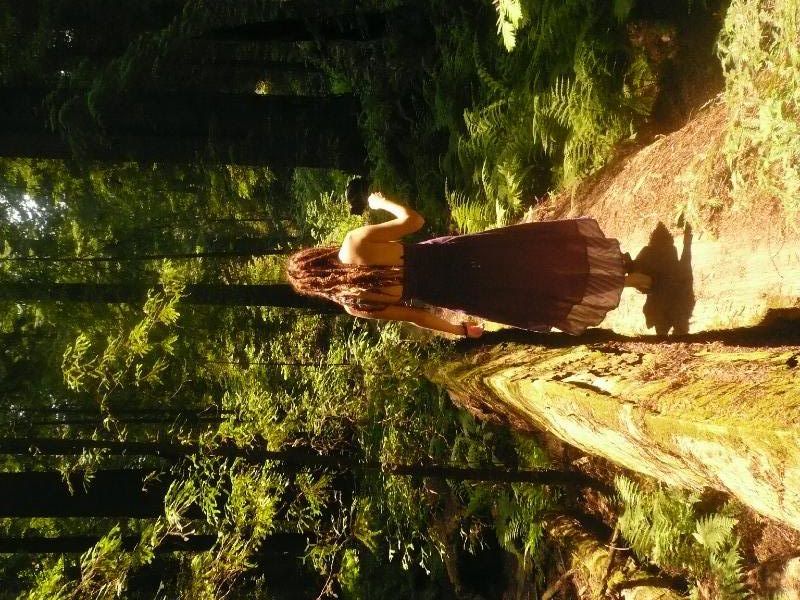 walking along...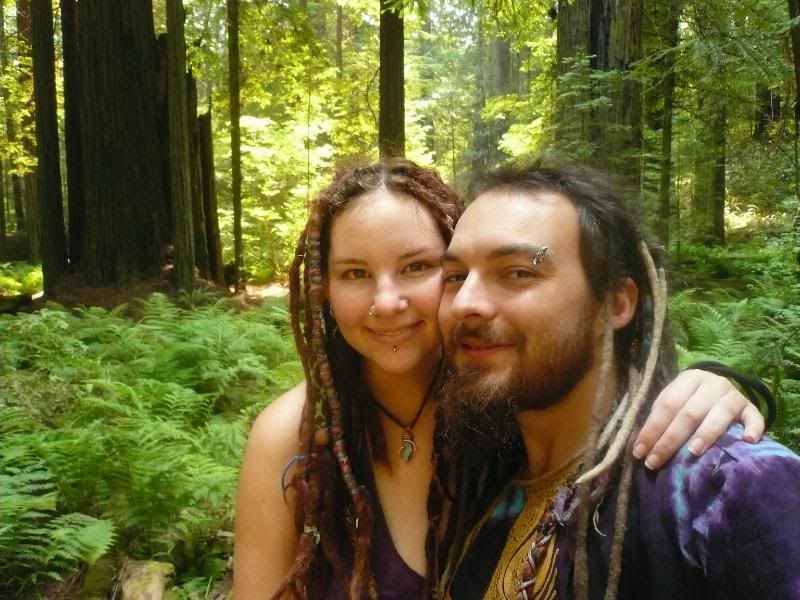 he has bad aim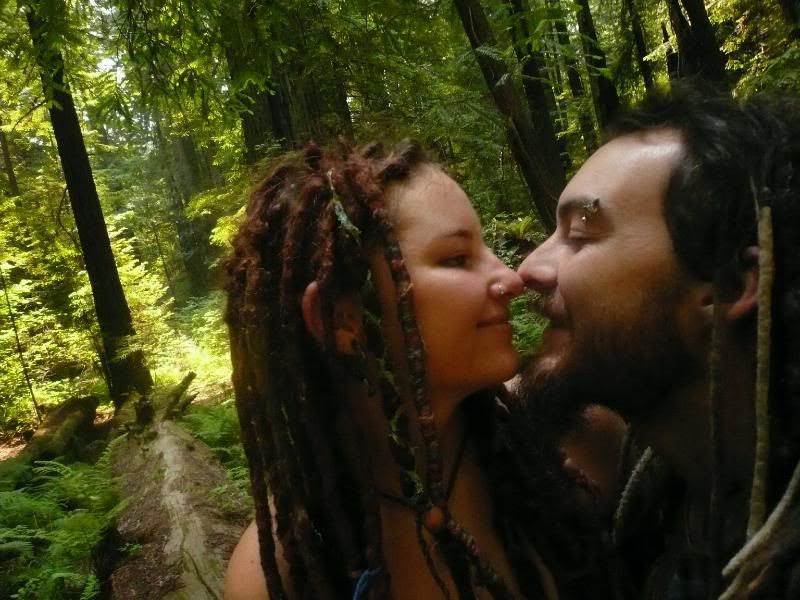 we caught mara with her tongue out!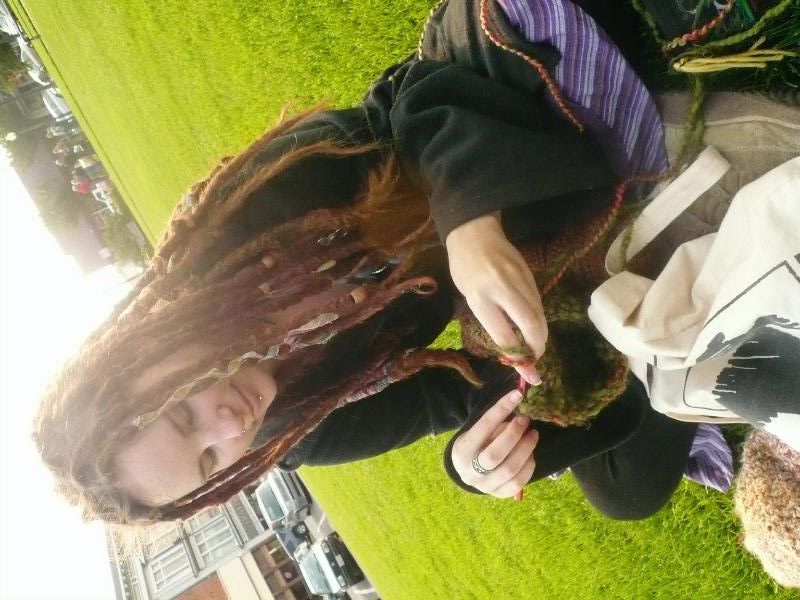 i make hats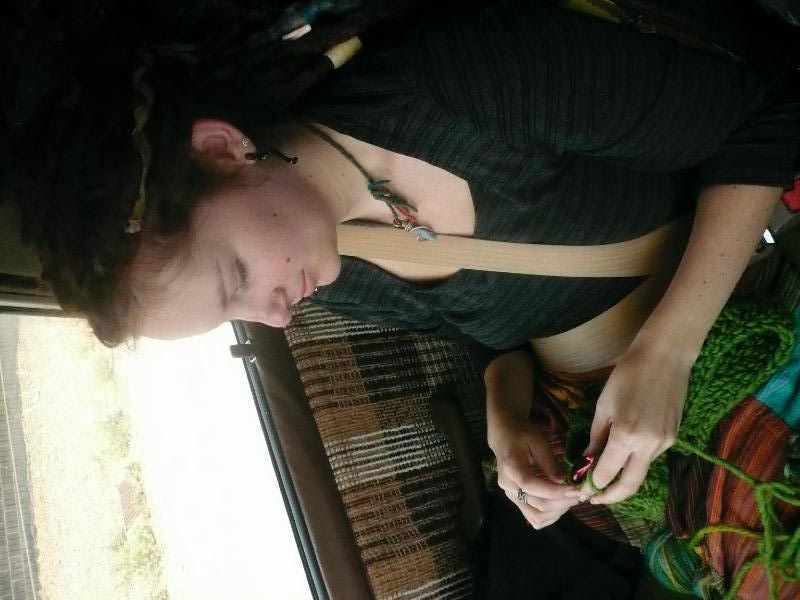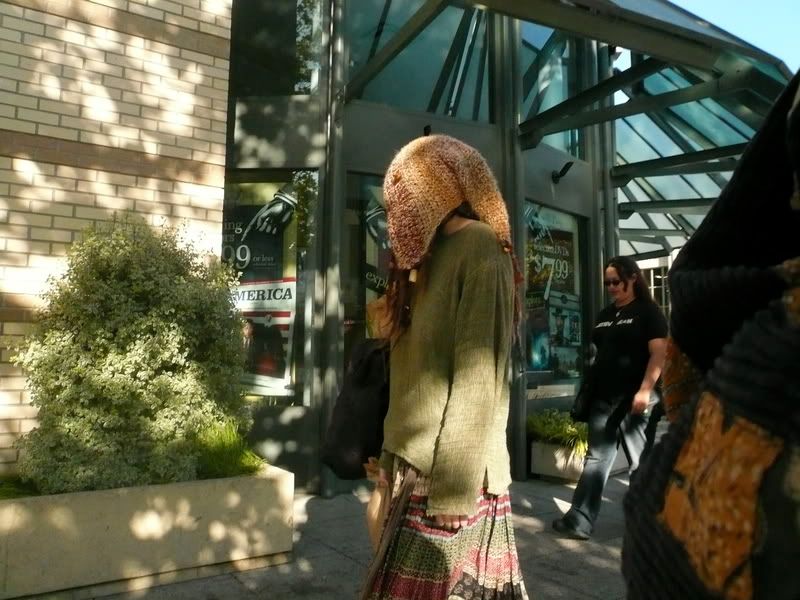 you can kind of see it... they're like fairy pointed hood hats. anyone want to buy one? i also make dreadie hats, long pointed gnome hats, kitty ear hats etc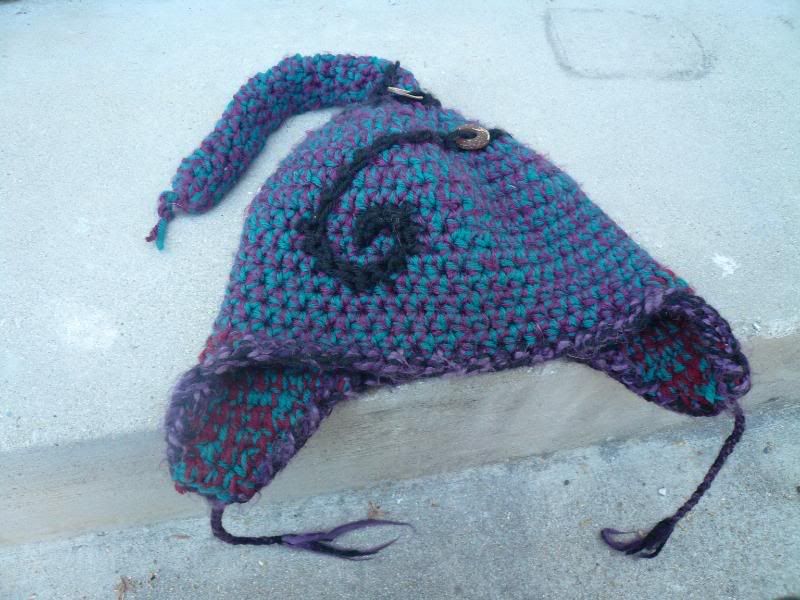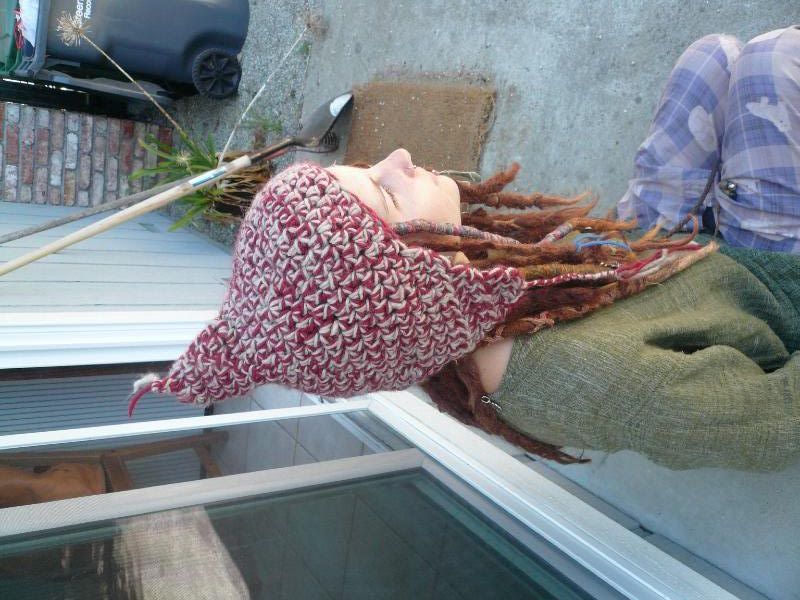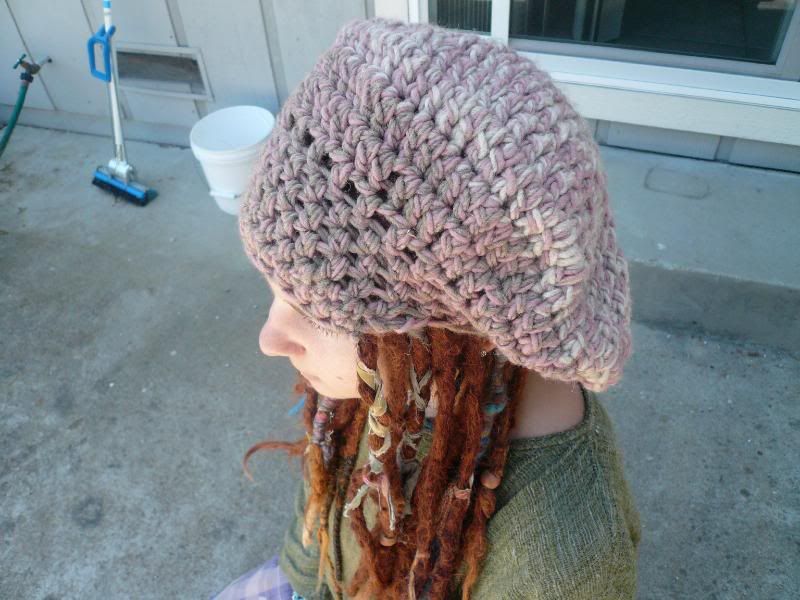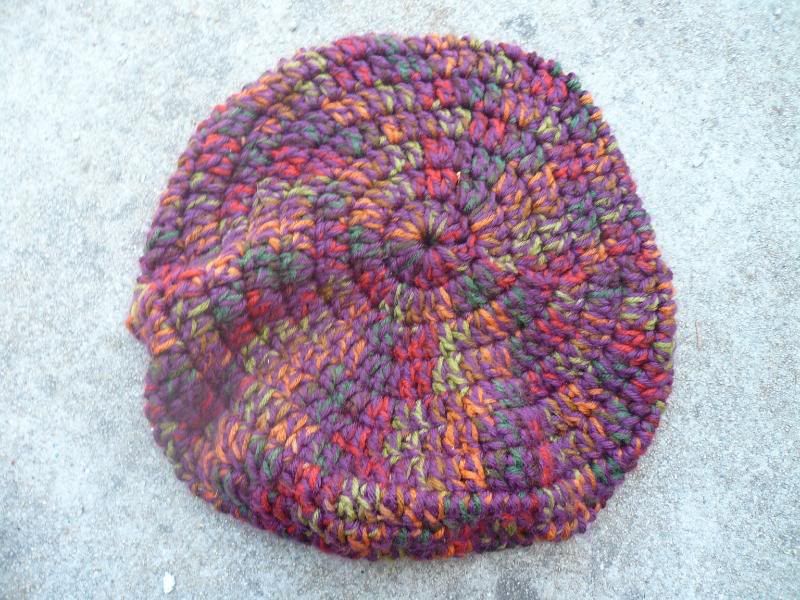 i have an infinite amount of color schemes.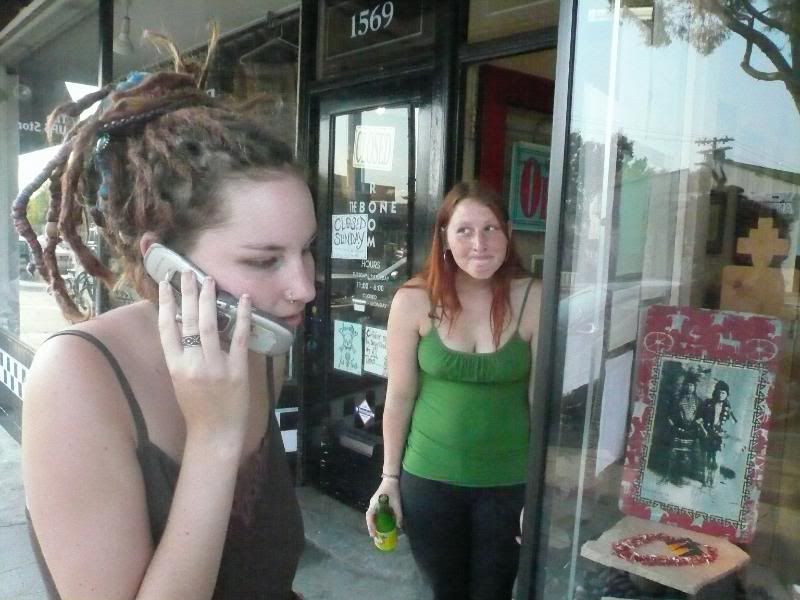 this is usually how i wear my hair up, in a crazy bun thing. i also love how cub looks in this one haha

so i'm thinking about shaving my head. i think its time. i got a lot of negative comments on them in humboldt. i dont even think about my hair being dreads anymore, they're just there. i guess i dont feel like i fit the "girl with dreads" persona anymore. but i dont really know. they're also very heavy and long and hot, even with my undercut. i've been up north in the 115 degree smokey weather and they're driving me nuts. two of my friends have already shaved their heads this summer. im going to have a bright orange hennaed dreadhawk for burningman and then i dunno what to do after that. we shall see!