I attended Eastbourne Extreme this weekend, with my other half and some skater buddies!

Skate tug of war - inliners vs. quaddies!
PUUULLL!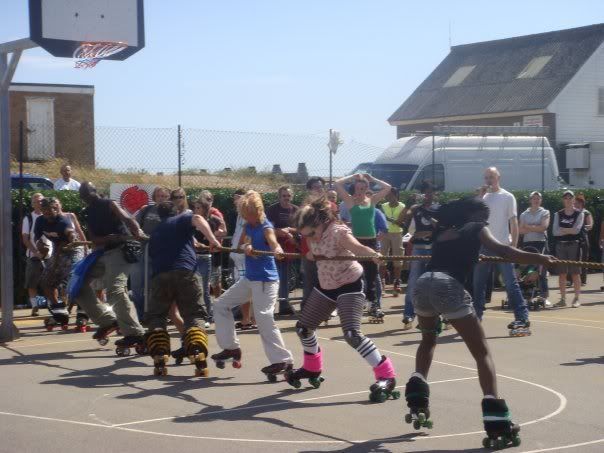 ok, we were all wusses.... all fall down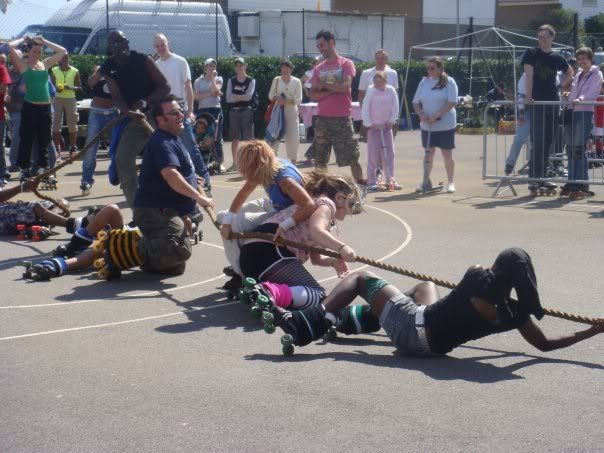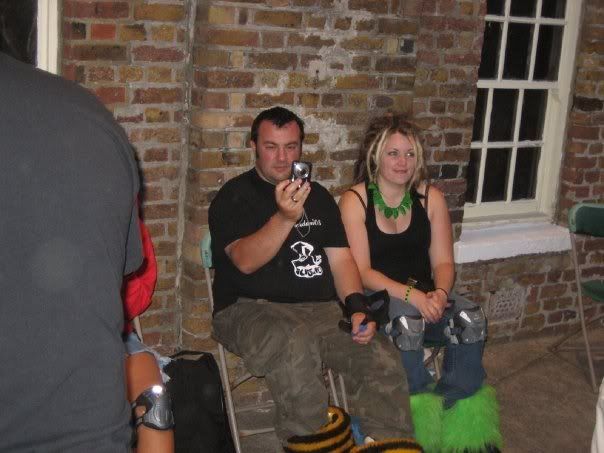 The roller disco on Saturday night was held in an old fortress on the beachfront - am gettin in the mood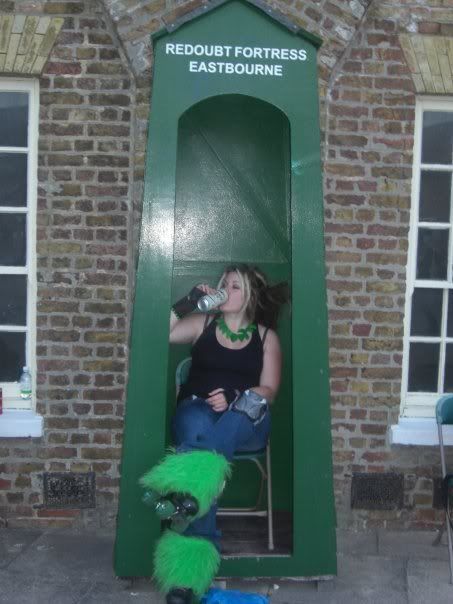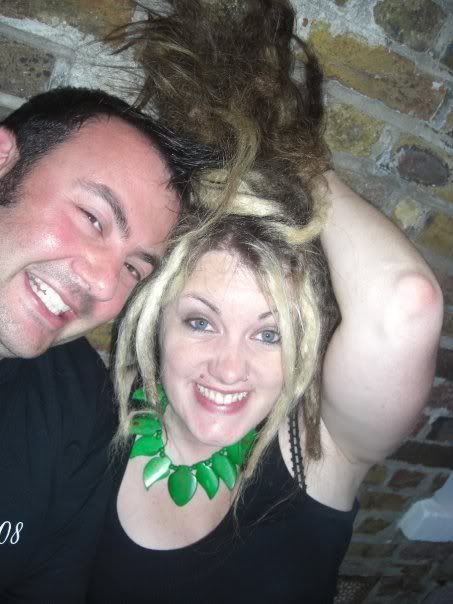 shhhkates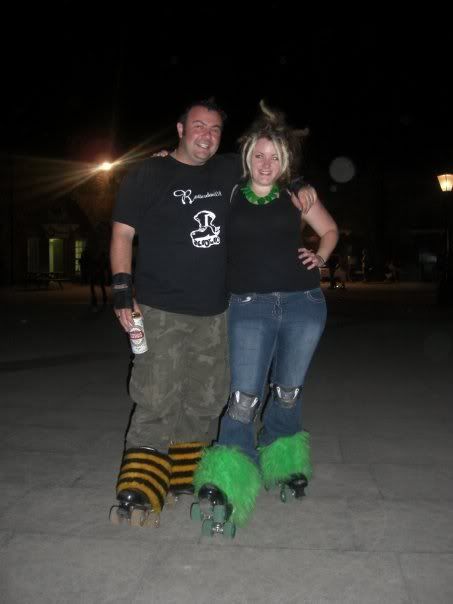 And a midnight street skate after the roller disco!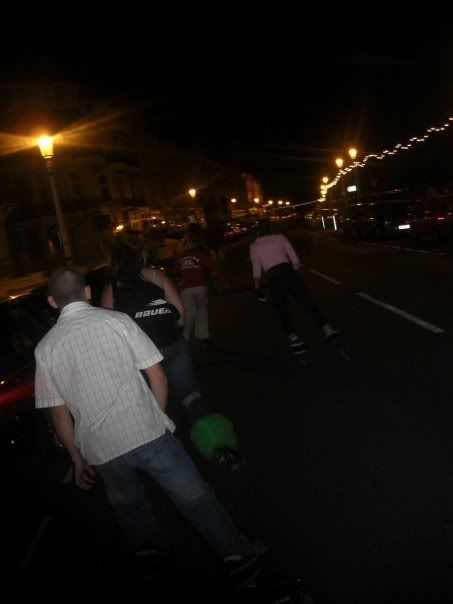 My buddies jam skating (I dont dance, but these guys are awesome!!)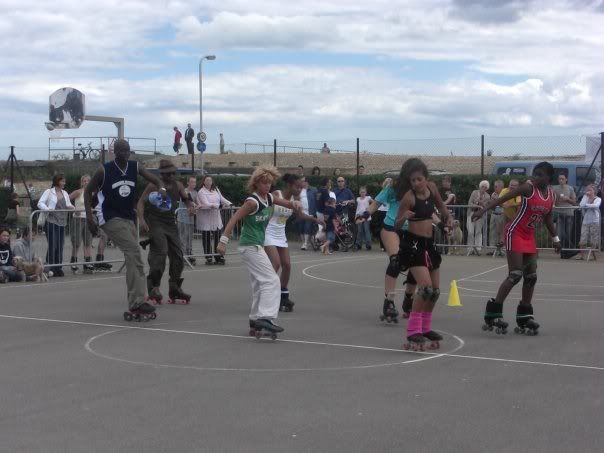 Beach shot! (yep, more pebbles)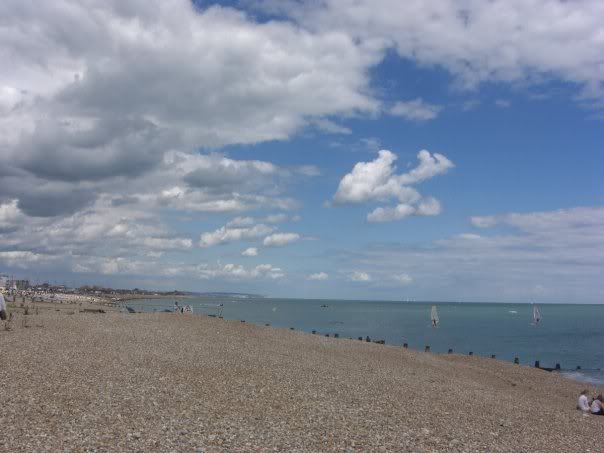 Lastly, group shot!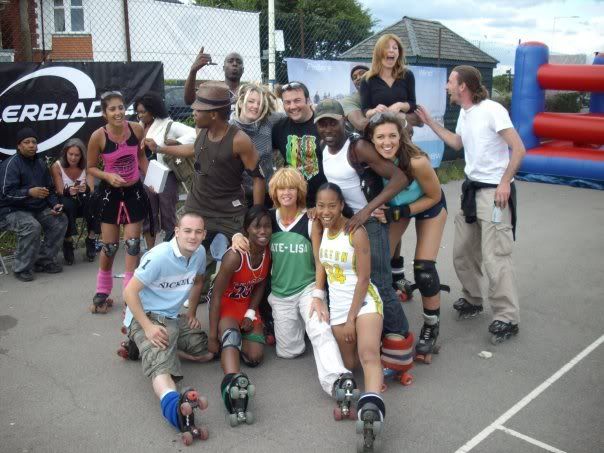 Ta for lookin :)