My dreads are 4 months on August 2nd. I dyed them "Vampire Red" recently, it faded fast. But since I don't wash my hair often, it's not washing out very fast. It's sticking well to the tips of my hair that were bleached from the sun.



I started my dreads too thin. I was frightened of congos. Now that I've had them this long, I really want some congos. I have 4 little dreads near my neckline that congoed already. I'm loving it. I have about 6 dreads that were created by combining smaller ones. I have crazy crazy loops but no crocheting for me, I pretty much just want to let them do their own thing as much as possible. I tear/rip dreads apart maybe for 5 minutes every 2 weeks..
They've shrunk for sure, I hope they shrink more because this means *FATTENING*.

Anyway, enough details.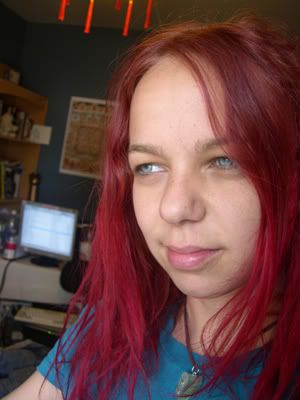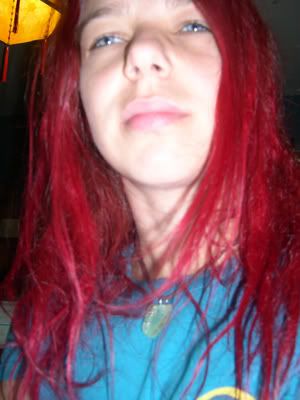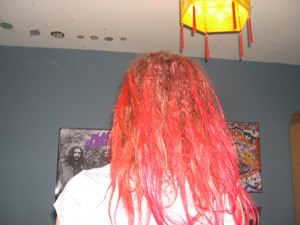 right after I dyed: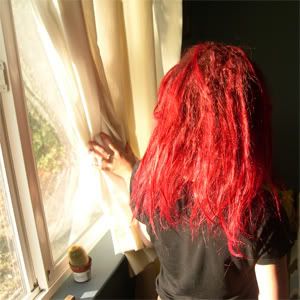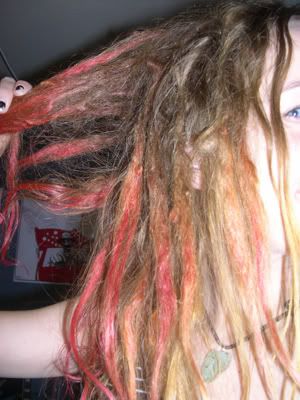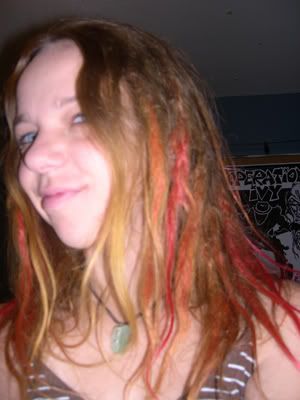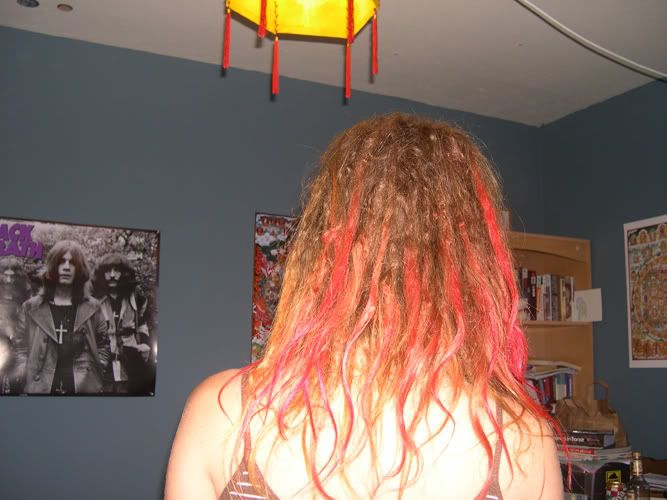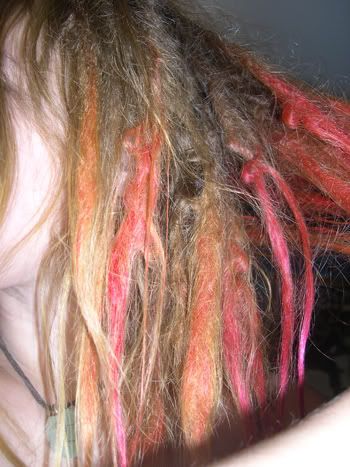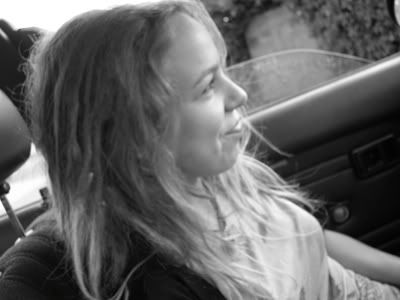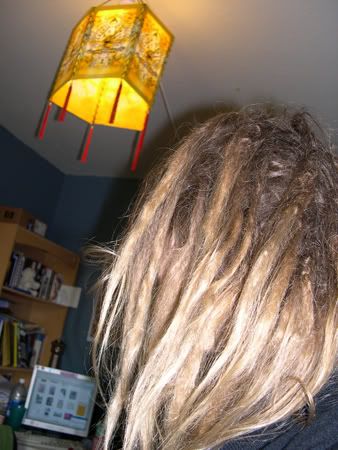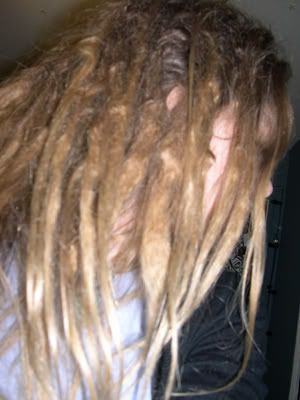 photoshopped: