So here I am with my third set of babies! Yes, I did just say third set of babies, because I've never made it past that point. Anyways, this last time I'm doing it by a combination of mostly backcoming with a bit of twist'n'rip and without wax this time but with salt water. The issue is that my hair doesn't seem to appreciate the dreads without the wax, especially those fine hairs on the most bottom part of my head. I backcomb them and twist'n'rip them all the freaking time, but two days later they'll just be a bunch of stray hairs it seems. I'm also palmrolling them all the time too, I palmroll my whole head about once or twice a day, because it was one thing I didn't use to do very well that I really knew would help, but it doesn't seem to be on those hairs =-\

What can I do?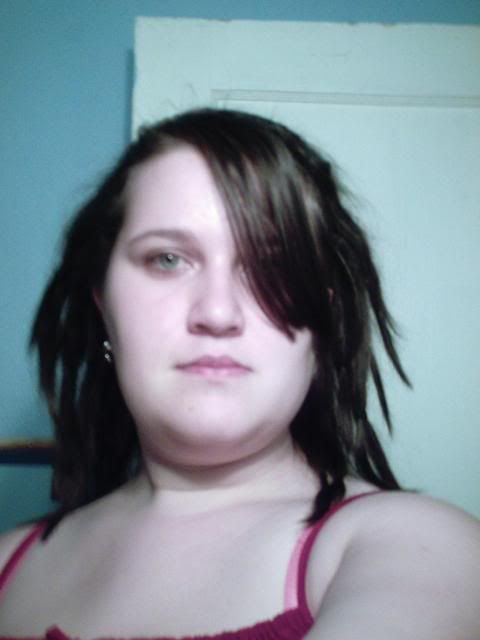 This is me with my first set. I liked them, but I ended up gettin rid of them for my wedding. I put them in just a couple months before the wedding and when my mom started having ridiculous panic attacks over my dreadful (no pun intended =-]) hair, I decided against it and just took them out. I knew I could just start new ones later.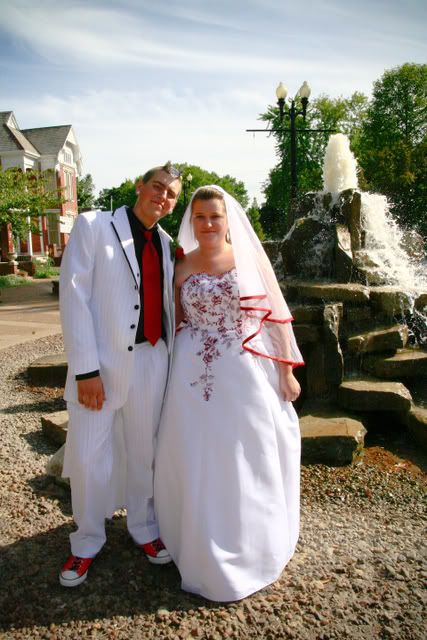 This is a wedding picture for the heck of it. After we got married, I started new ones again, but they were, alas, shortlived. My husbands small town which we were living in at the time made it extra difficult to find a job with messy looking hair. It sucks, so I had to rid myself of them once again =-\
This is my new set. =-] Hopefully they turn out much better than they last.