So I've been stalking the GUDU community for a while now, and I finally decided I'd post some of my own pictures. I've had my dreads for almost 11 months, but it seems like a lot longer than that! AND I LOVE THEM!


I'll start off with some pre-dread pics. My hair went through a lot of stages. I colored it a lot and I straightened it because the curls weren't very manageable and got frizzy...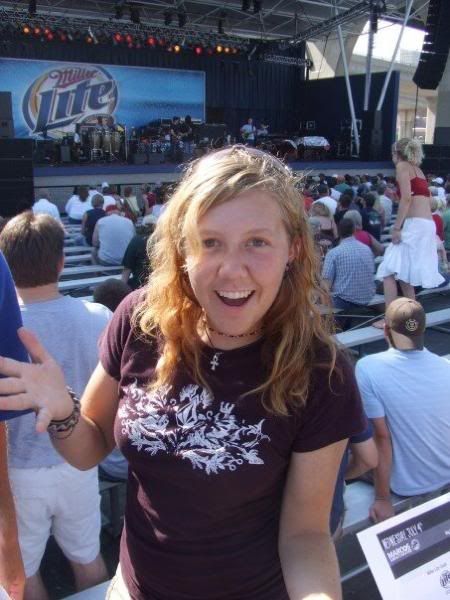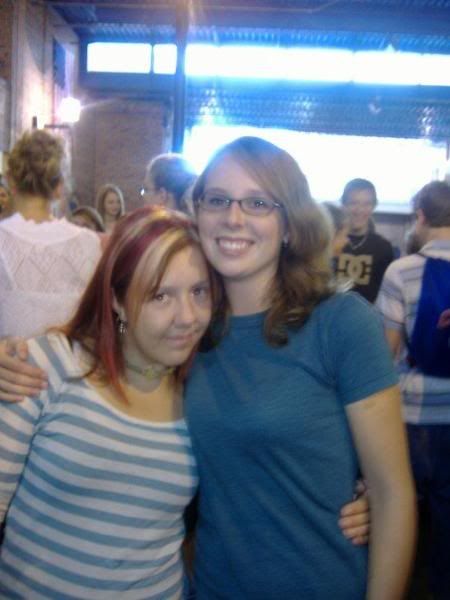 here it's pink-ish.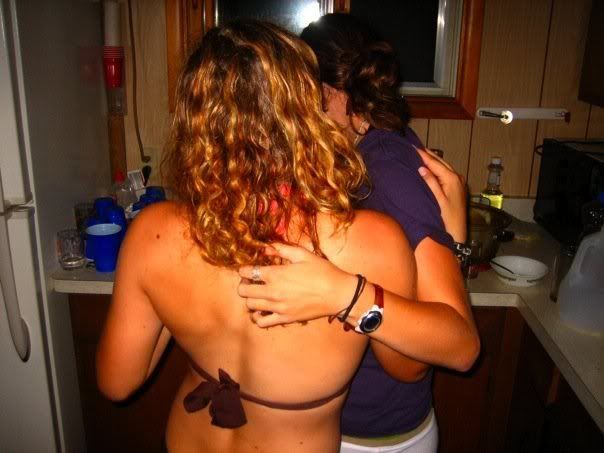 this was when it was curly and I didn't like it much.

okay dread pics!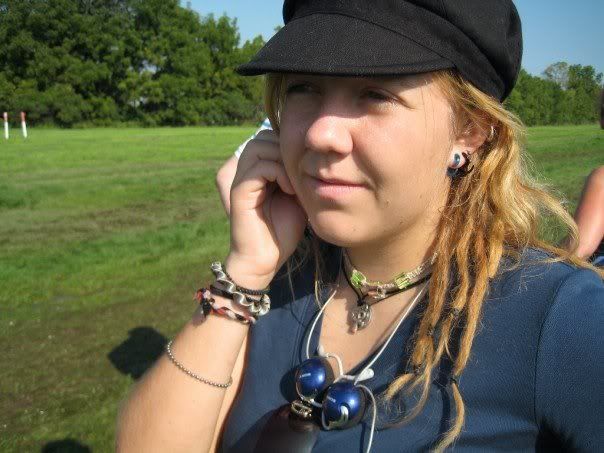 I did all my dreads myself. It took me about a month to finish all of them. I spent a really long time backcombing, mostly daily. This is before I finished, you can see the new little dreads creepin' underneath my normal hair.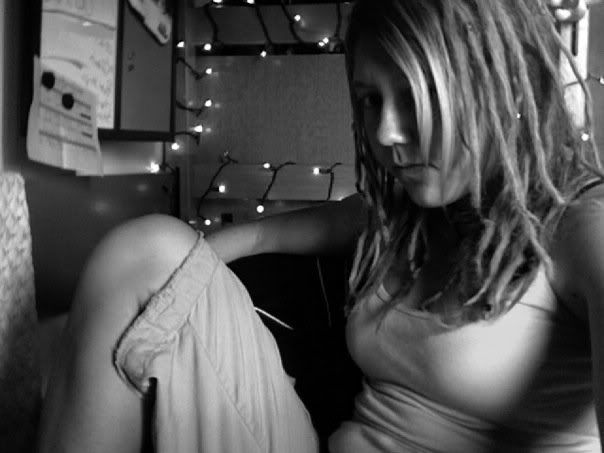 then they were finished...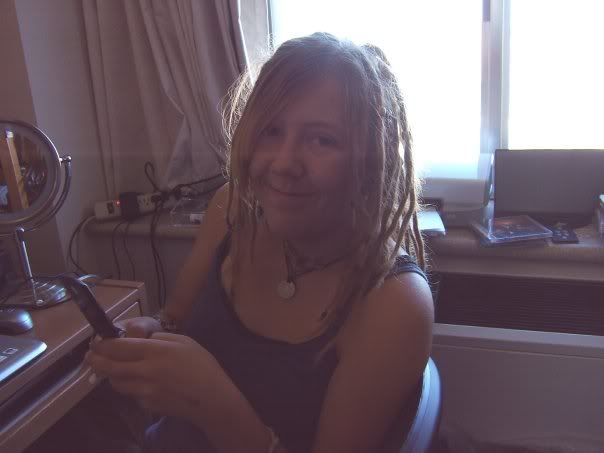 a month later, about.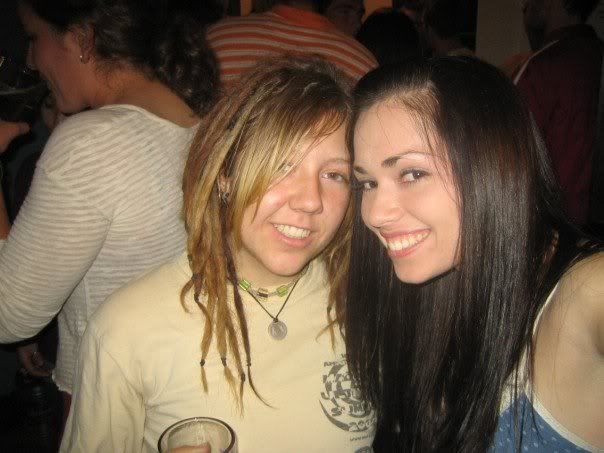 I still had my rubber bands in at the end. I think this was at about 2.5 months.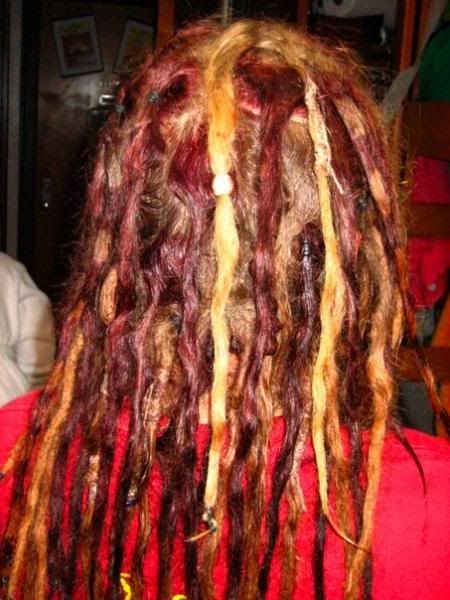 and I died them at some point...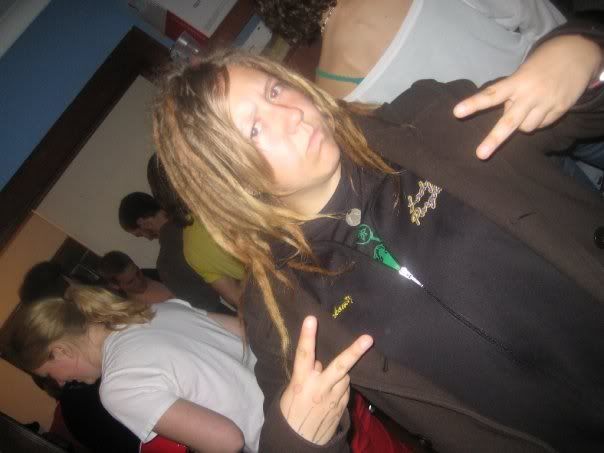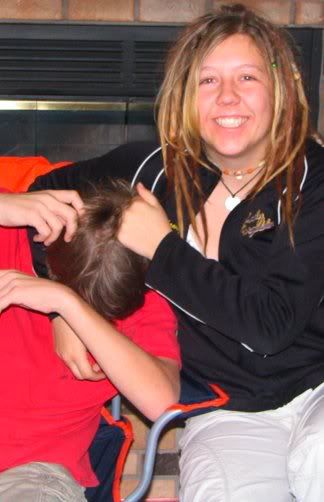 three or four months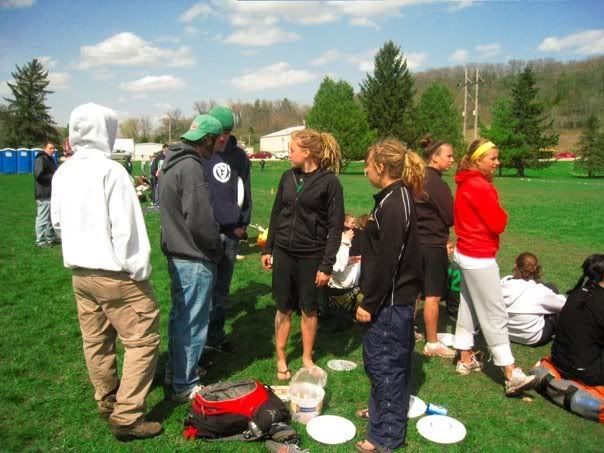 I really like this pic. I'm the shorter one on the far right and my ultimate frisbee captain is standing to my left. She's had her dreads for 2 + years. People get us confused a lot! At least on the frisbee field.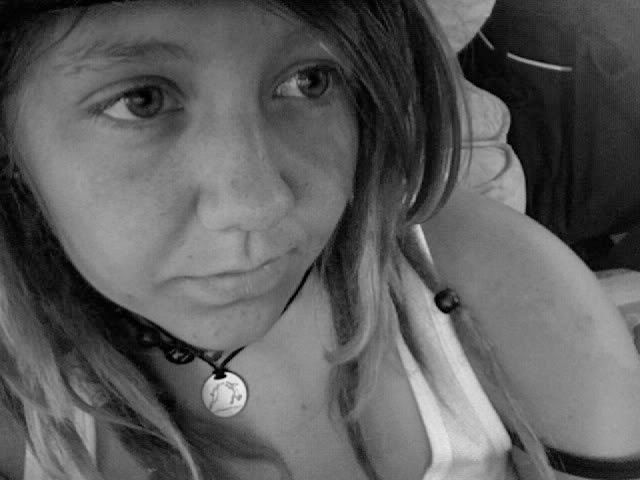 a few months ago. I just like this picture.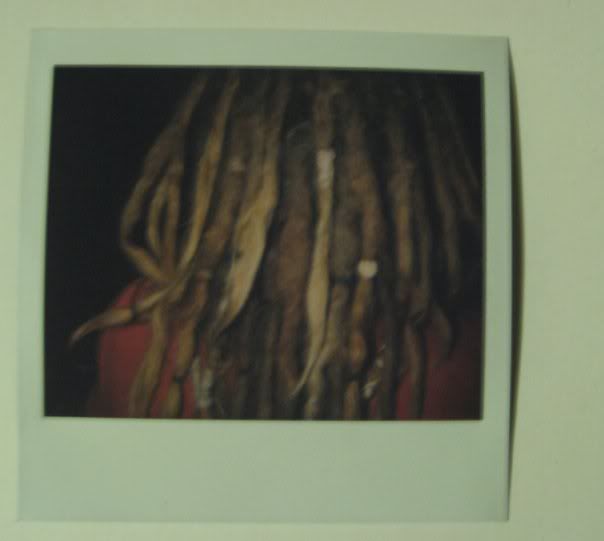 my friend who's an artist took this with her old school camera.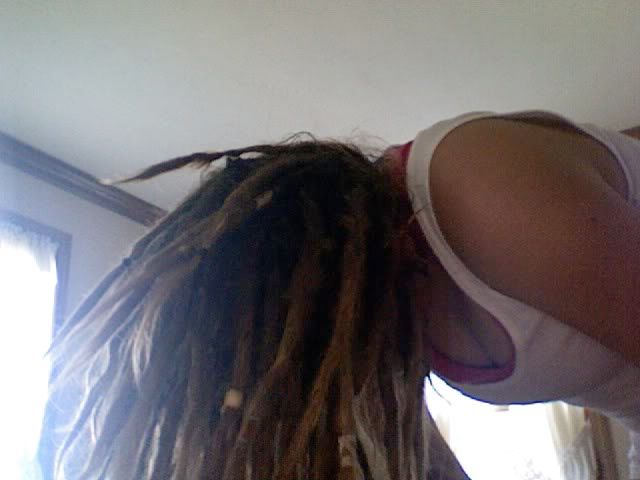 those last two were at 8 or 9 months.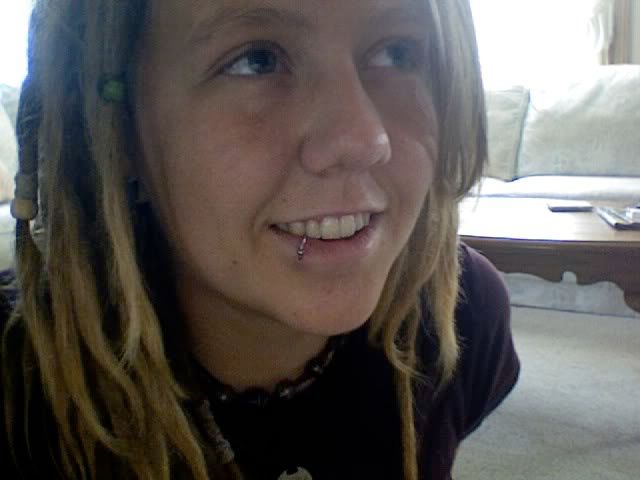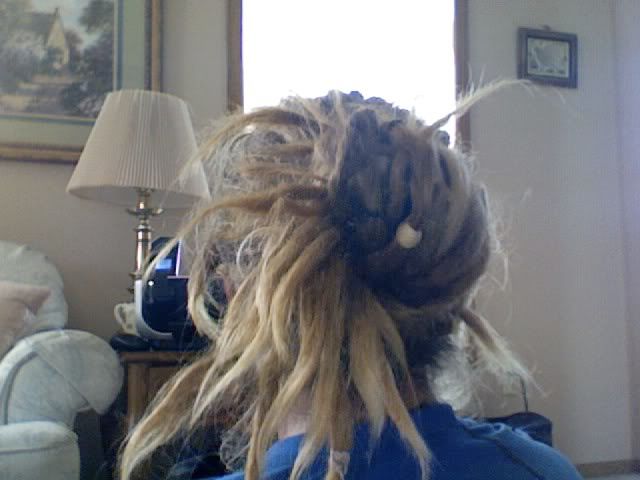 those are my most recent. I wear my hair up a lot like this!

anyways I'm really happy with my locks. I'm at the point where it's just the waiting game. I also like the ends a little looser. I've had this one dread that hidden underneath the other ones for 2 years now. it was my tester dread that I did in high school because my parents told me I couldn't get dreads 'till I went to college. I'm happy I did that, it made the whole process a little easier!

I love my hair.