Hey all! Hope all you dreadies are doing well!

So here is an update - we filmed my husbands groups first music video with their new label - and it was an amazing experience. I produced it ALL by myself!

Here are a few dreadie pics from the set and then the video itself!! Note: Husband is the voice of the group (guy with beard and tats..the groups name is Common Market) and our daughter makes a few cameos, first in the church, then in the end in the classic car!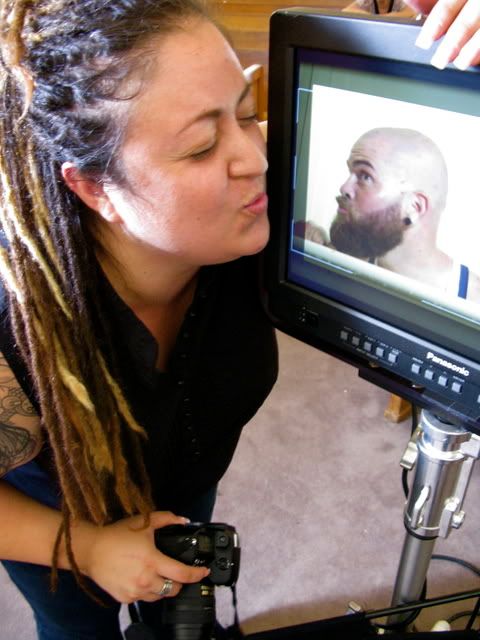 And here is the video - "Trouble Is" off the album - Tobacco Road - by Common Market....



Thanks for your attention everyone! Hope you are all well!!