So, I posted yesterday with henna on my head and here are the results.
It went orangey on the previously bleached bits, as expected, and overall came out a nice coppery red. Well worth the hassle of washing it out and sitting around with cling film on my head for 4 hours.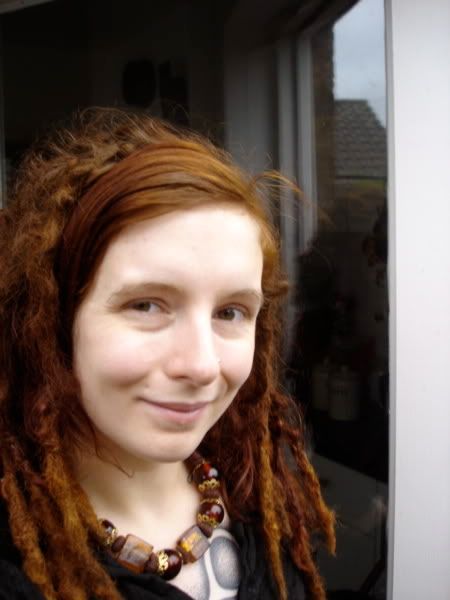 dreads are 7months btw.