So, I added a mini extenstion and I hennad my hair this weekend. Hijinks ensued.


So, before my mom started chemo and lost all her hair, I cut a little braid from behind her hair to keep. It's been hanging around my studio for a couple months now and I decided I should add it to my hair.
This is the braid before I dreaded it: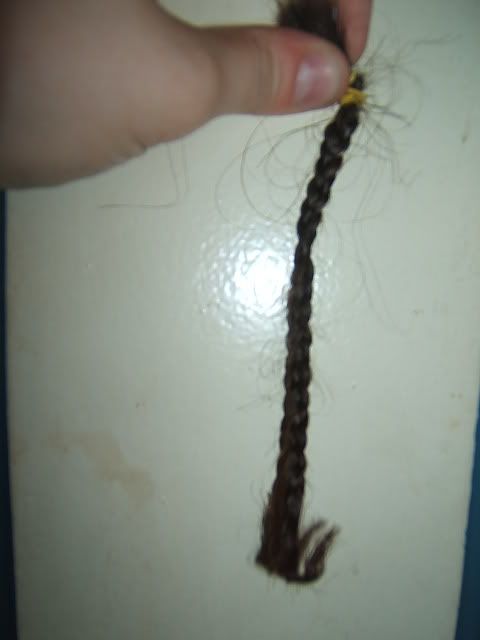 This is it after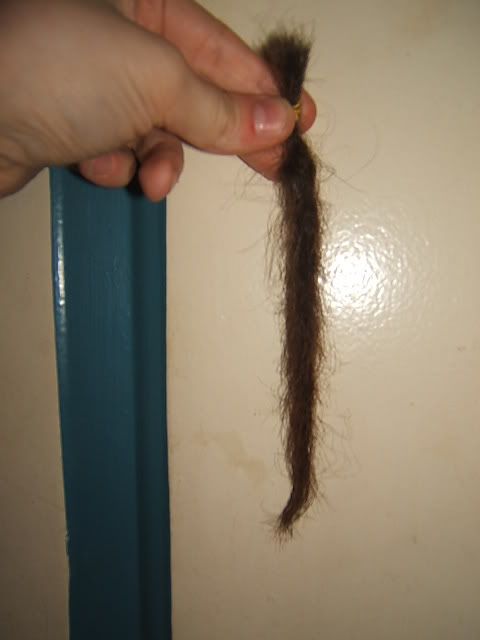 I attached it via needle felting and a little thread. The beads help too.



Then, this weekend, I got tired of the bleach blonde parts of my hair and decided I needed a change to something more natural. So, the fiance and I embarked on a henna adventure. I went to the store and snagged some Rainbow Henna in dark Auburn.
This is my hair color before the henna: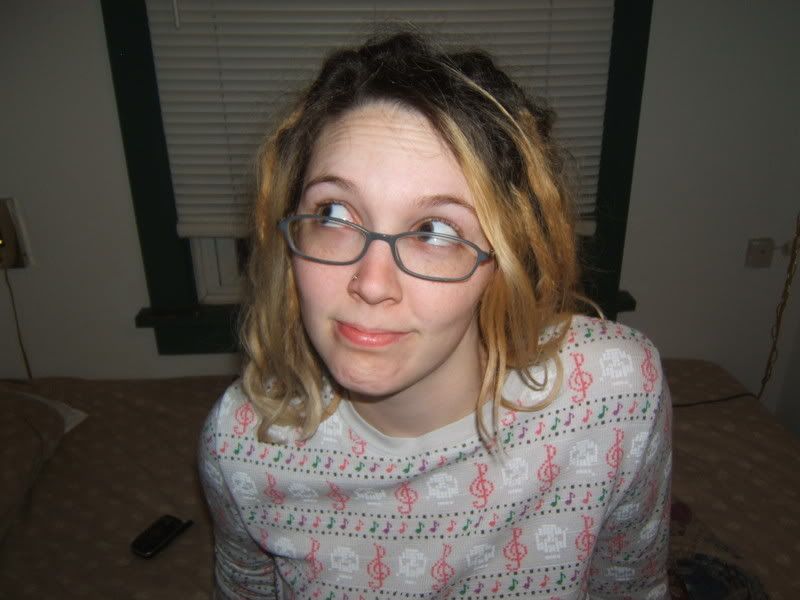 Here's some of Zak coating my dreads: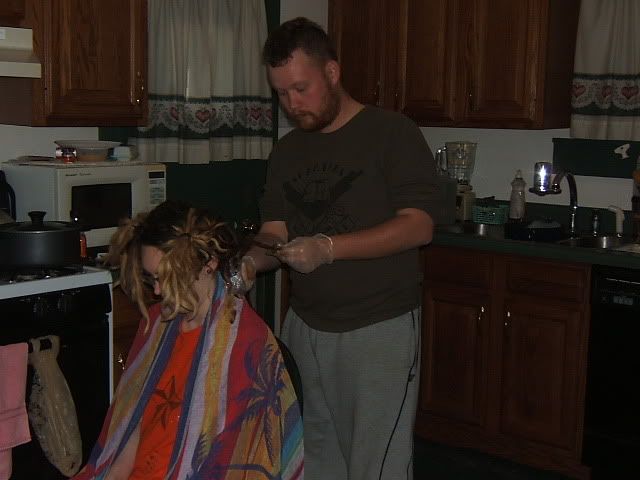 Isn't he cute?



Halfway:


bag on ma head



The result plus Xandar (our baby)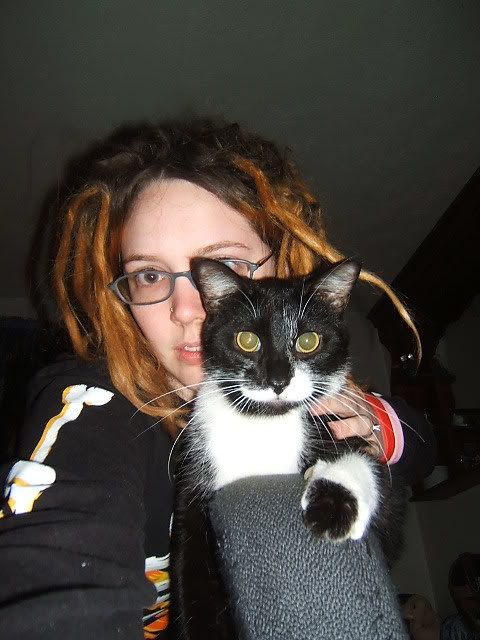 Hooray for henna!

I hope all you dreadheads are having a lovely Tuesday!