our days have been full of sunny days in the park and eating breakfast at the beach. also santa barbara caught on fire. after the summer we had i almost feel like we're cursed to bring fire upon where ever we go. oops. my scalp has also been super itchy mostly in the front two dreads and is also really flaky. i just washed my hair with that head and shoulders stuff cuz it happened to be in the shower i was using, and it worked nicely. i havent been itchy or flaky since.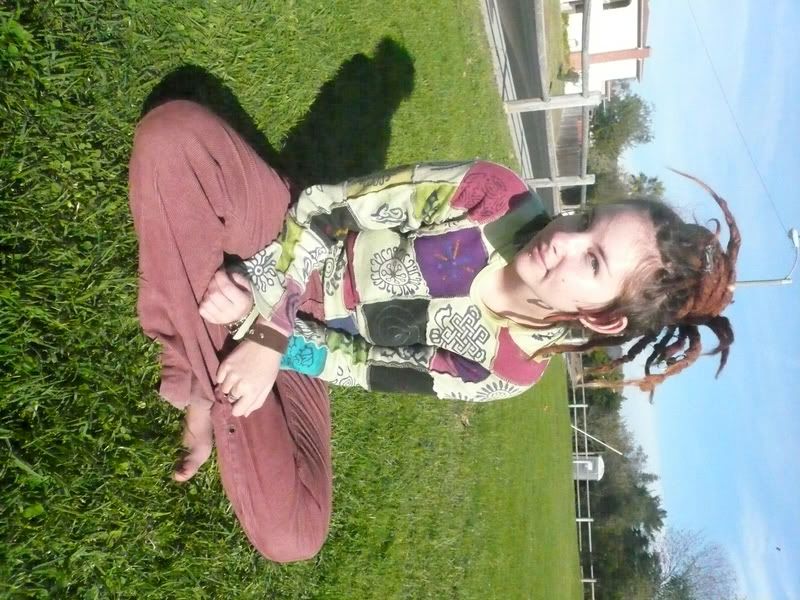 this is my crazy shower bun of hair.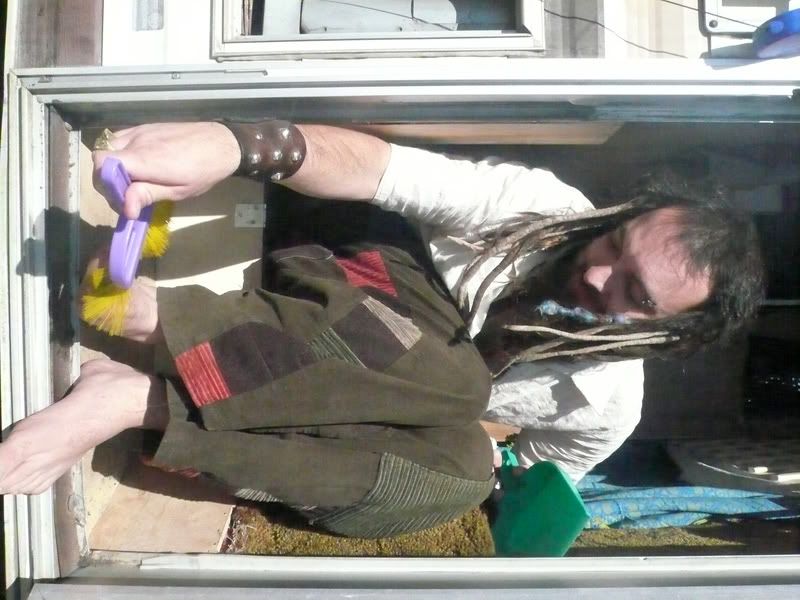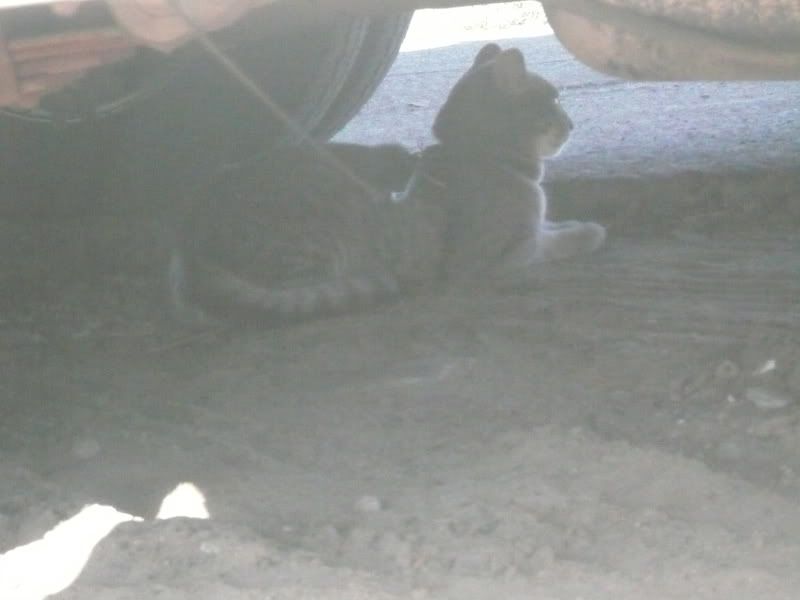 mara hates the beach and usually hides in the rv or goes under the car.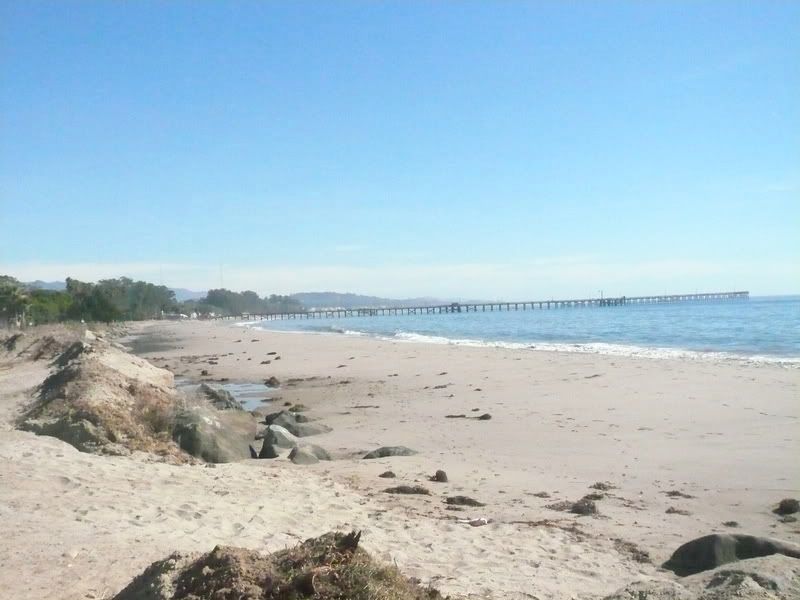 lovely lovely!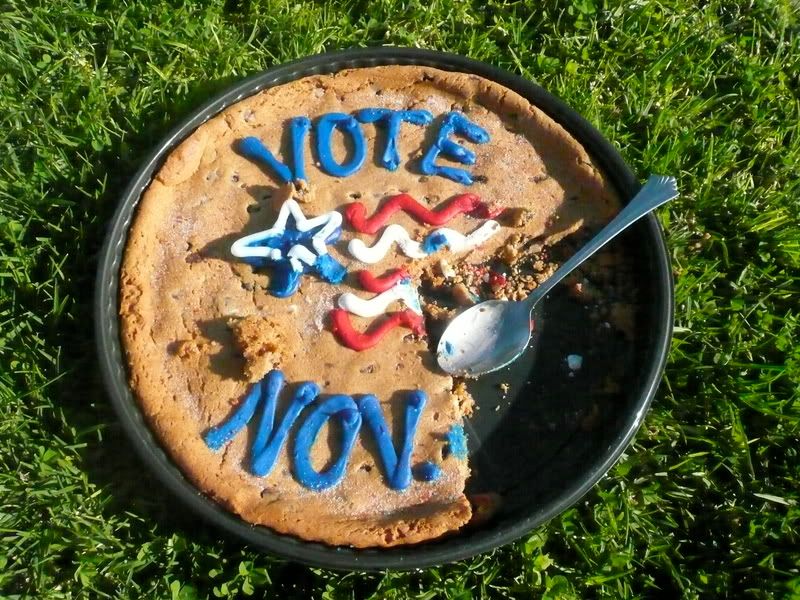 has anyone had one of these giant cookie cake things? we found this one on sale for $2. it's patriotic! we thought we'd get it to celebrate obama winning hehe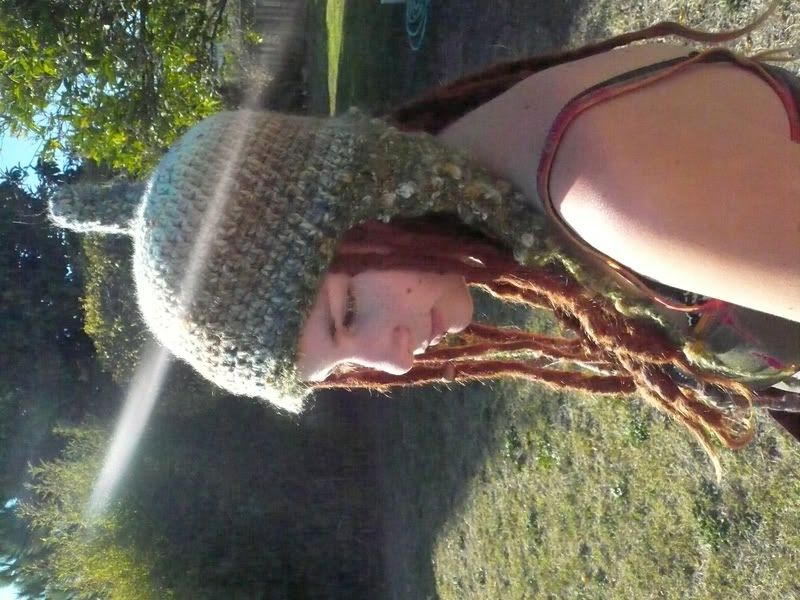 for anyone interested i added some new hats to my esty: gypsypixie.etsy.com