so, I finally bought batteries for my camera (and it was an ordeal, let me tell you. me + glittons = not functioning hands) and so I can take proper pictures of my severed limbs. so yeah.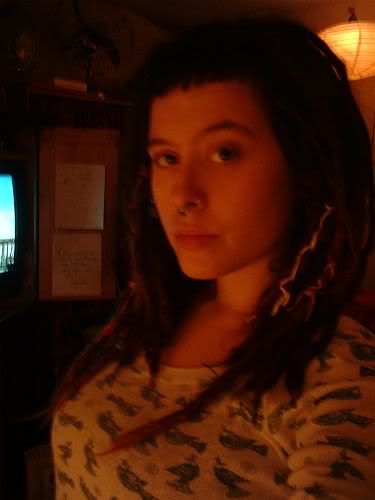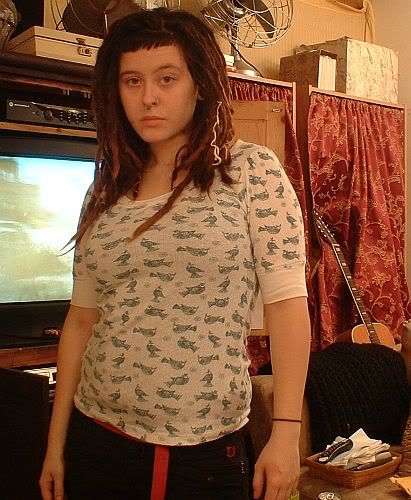 sorry about the stupid face, my cameras timer is dubious and always surprises me.
Also, a year ago for reference, and also why I was taking this picture: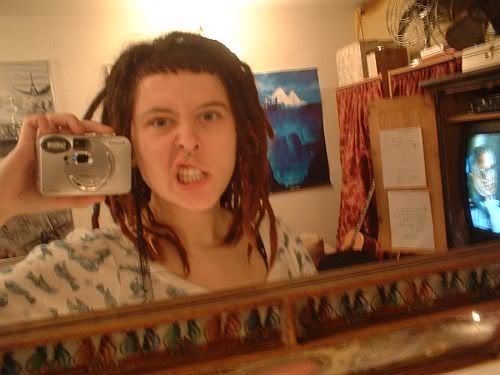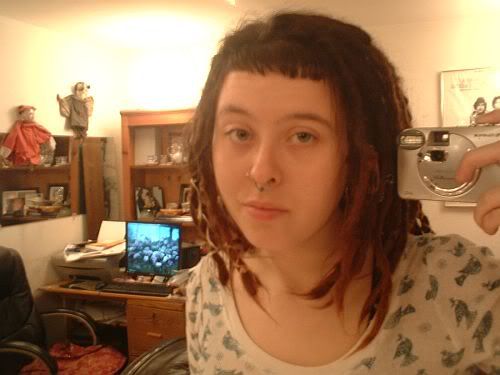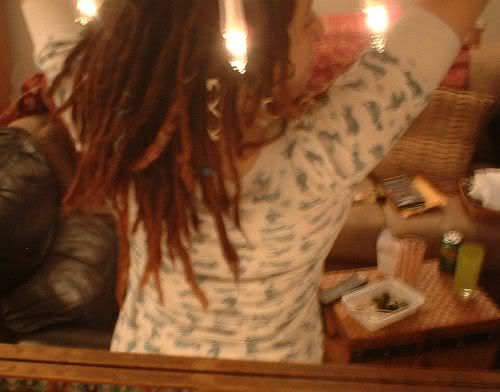 you can see how long they used to be. I left 4 for various reasons.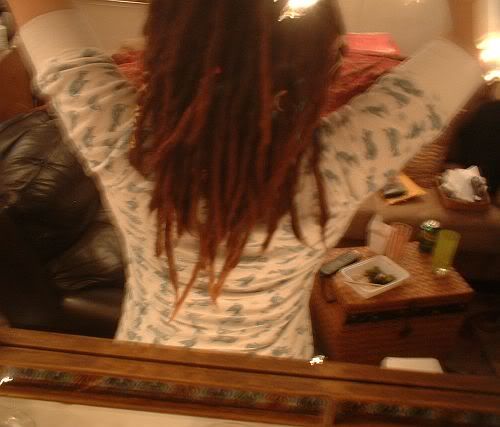 also, today a bobcat hybrid kitten was playing with the long dreads while sitting in my lap. Let me tell you, having a paw that big with claws that sharp coming at your face? Terrifying, but then you look into her almond shaped bobcat eyes and the searing pain you feel in your shoulder from her kneading is all ok. I will try to get pictures of this cat. its amazing.