Hi guys!
you know, we live in so distant northen country! but in spite of this fact, we're very bright, sunny and open-hearted. we have dready culture in our souls and look forward to share with you.
in Russia we have very special way of making dreadlocks. we just knit them, crochet, so that they look very tight. sometimes we use
extensions to make them longer.
so here we are!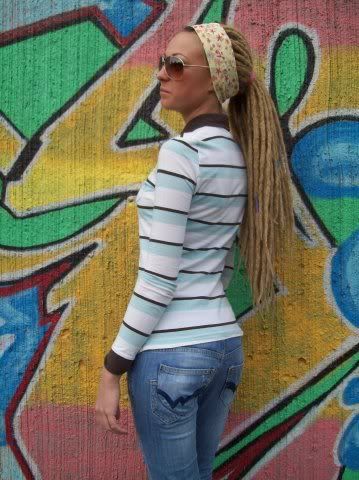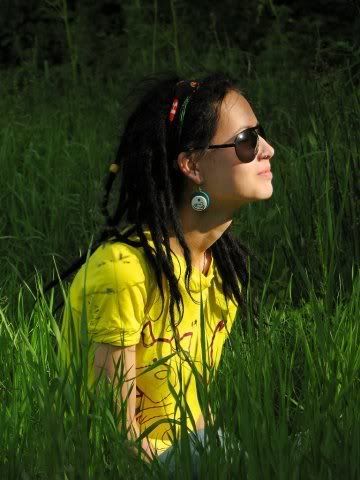 and this is me:






yours, Felina.