so
eggplantman visited this week (plus a bonus day because the busses were full, WOO!) and we bumped around the new york area. Next week, San Antonio TX to visit my dad. It will be...interesting to say the least.
Anyone have any experience being a dreadlocked vegan in texas? If anyone has any tips on good vegan places to eat in San Antonio, please let me know.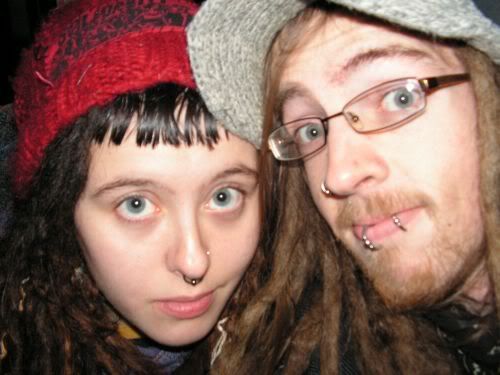 New years eve on the bus from warwick to port authority (times square, ack)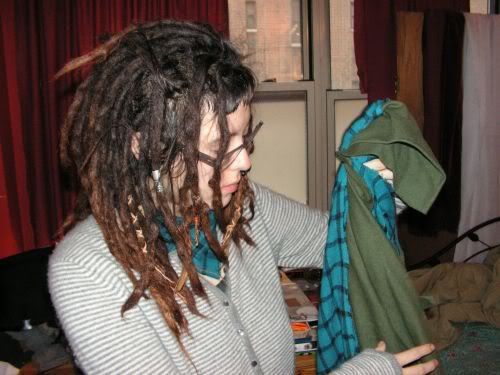 I'm a dweebus. my glasses are missing an ear hah.


so I have a slight buttcrack problem


putting the final touches on Josh's xmas present. I made him a belt pouch and I think I'm going to make myself one now because I liked his so much.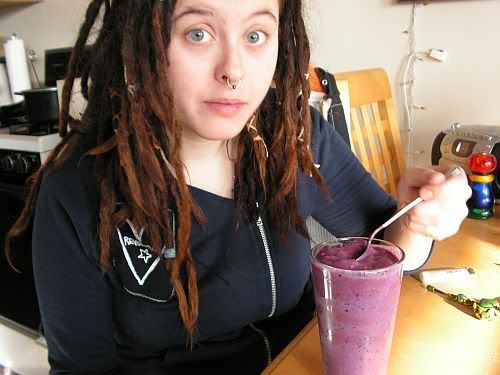 smoothie at the coney island apartment. it was wonka colored yayy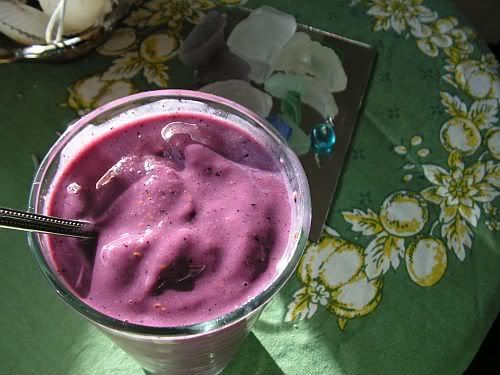 ok I just love the colors


purple tounge beast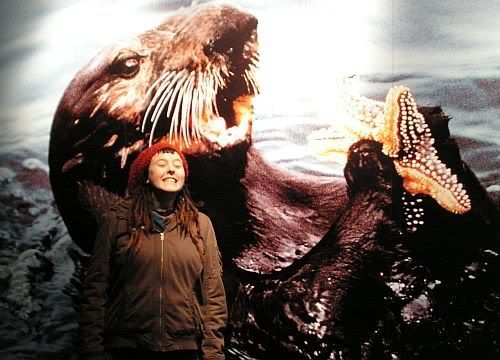 we went to the aquarium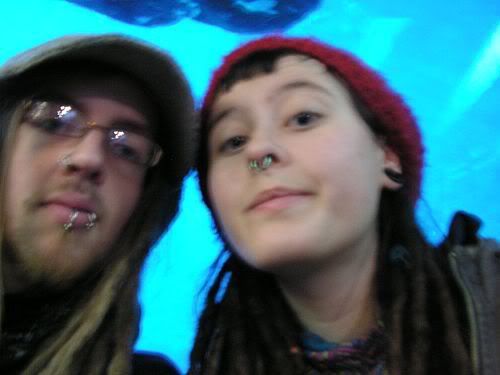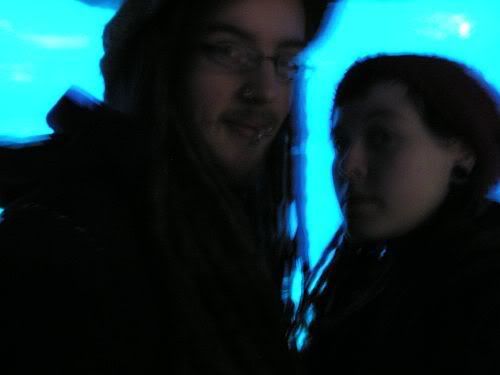 I think hes pretty cute