They'll be 3 years in March... here's the journey...








Dreadlock Timeline
Starting out... washing, but no combing... February, 2006
***********************
Day 12: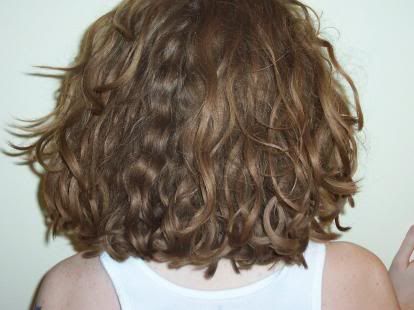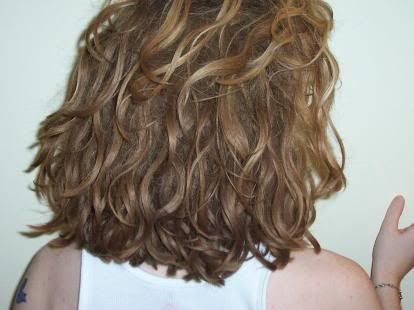 ***********************
Day 21: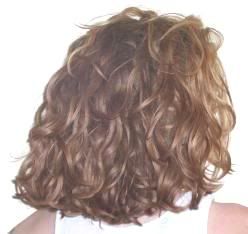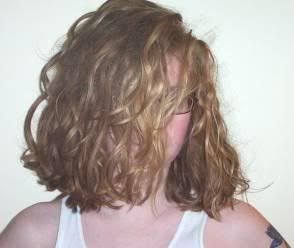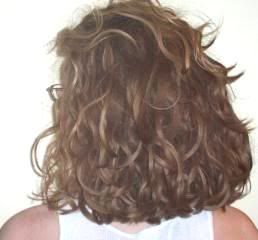 ***********************
Day 32: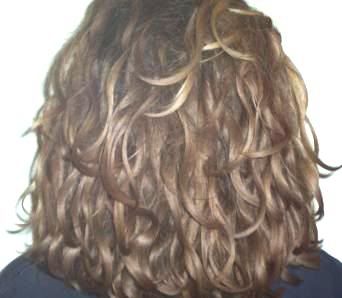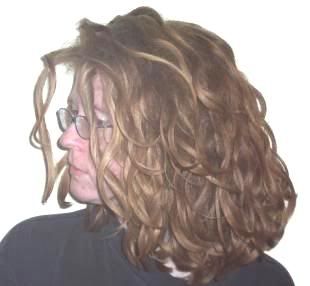 ***********************

After a trip to the salon for a backcombing session- 5 hours total.
March, 2006...Here they are the day they were backcombed: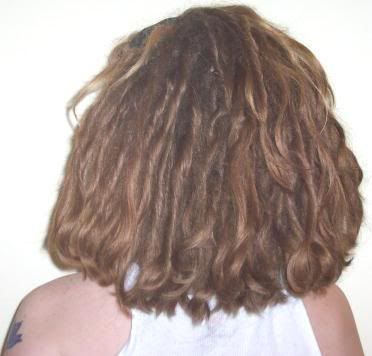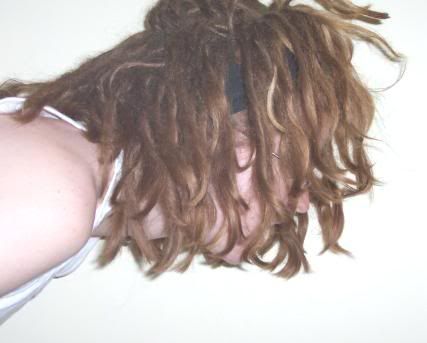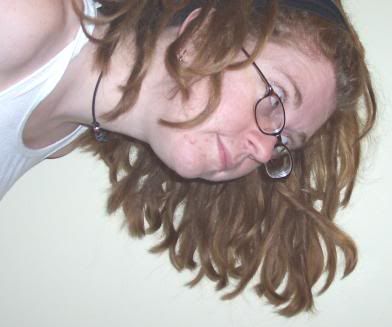 Week 2, palm-rolled with aloe:






Week 3:


3 months: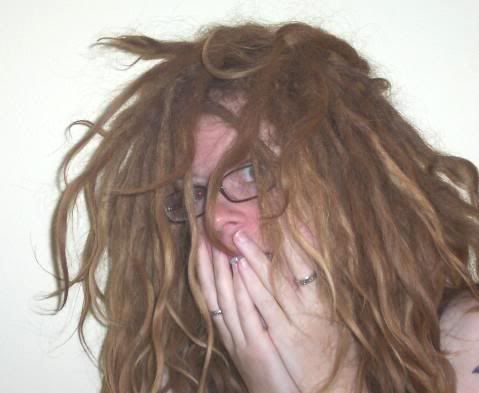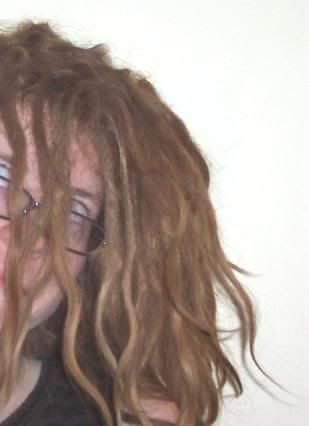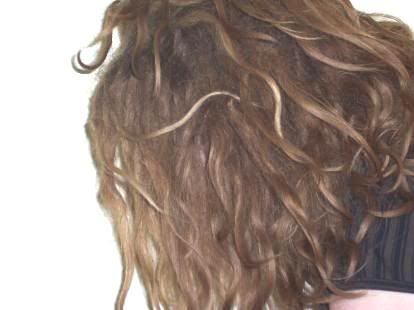 September 2006- 6 months!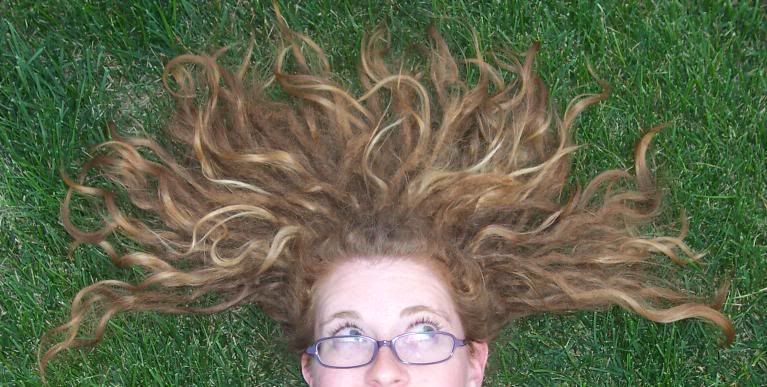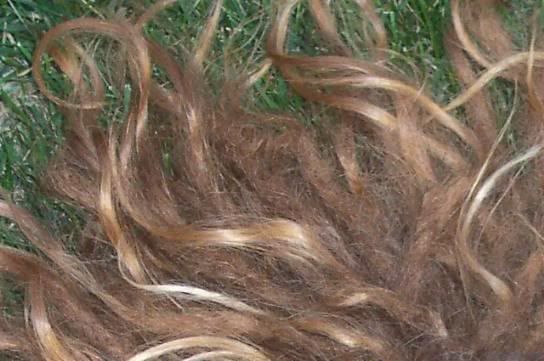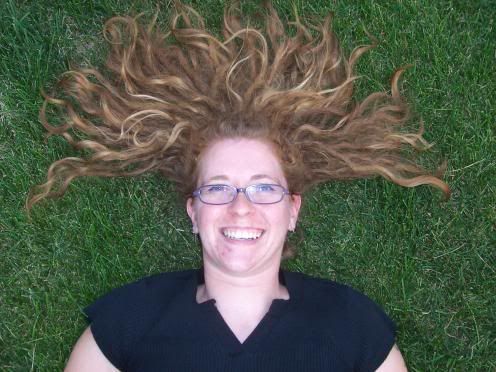 September 2006- At a party!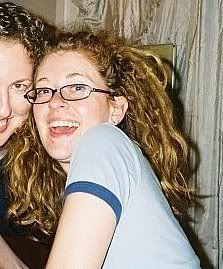 October 2006- Another party!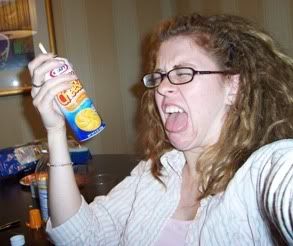 November 2006: 8 months... crazy loops!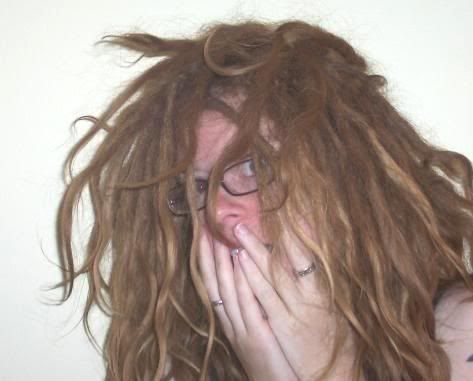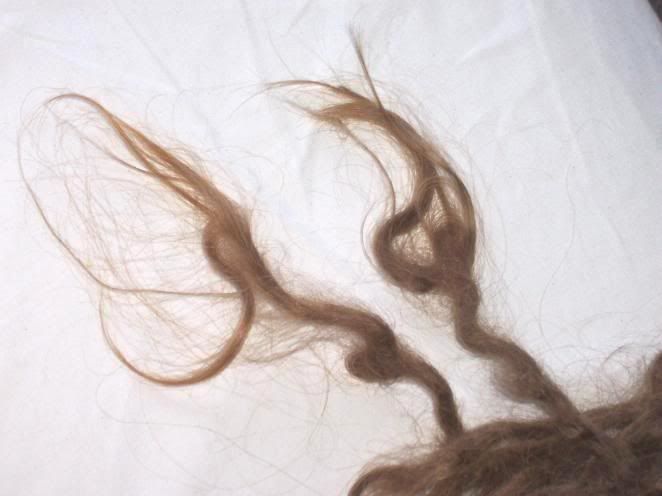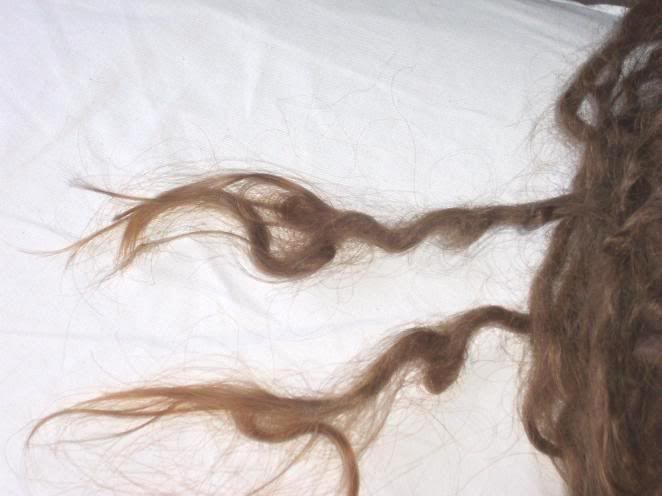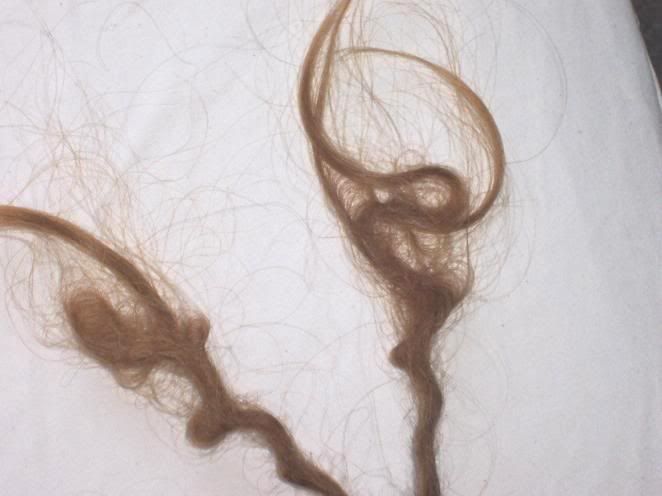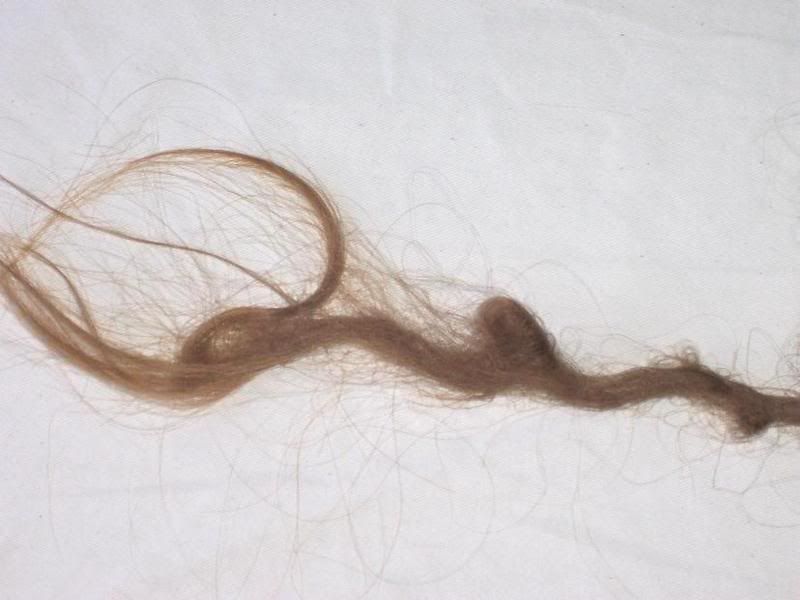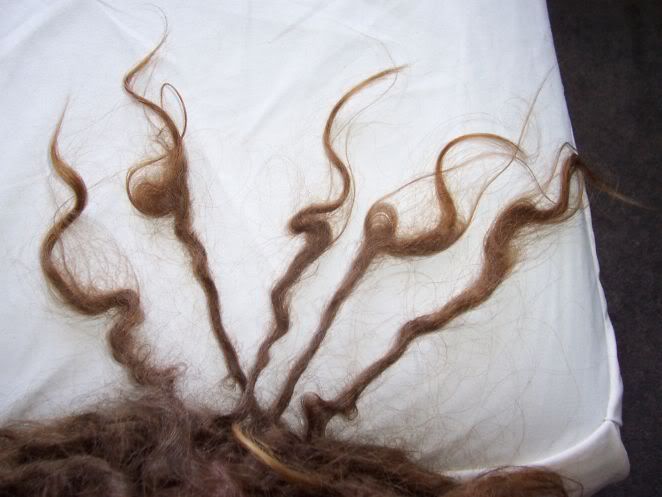 December 2006: mermaid!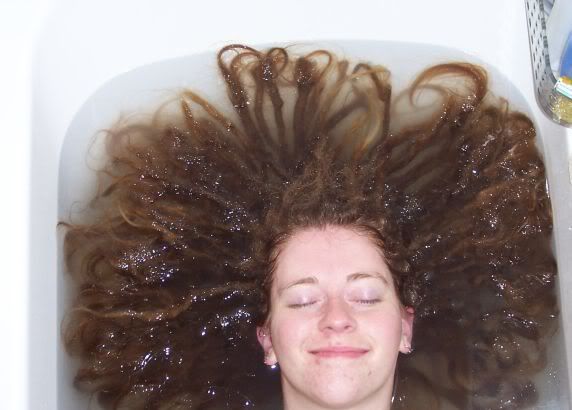 February 2007: 11 months: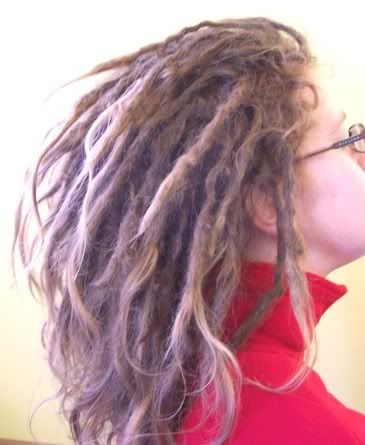 Here's the back, from above: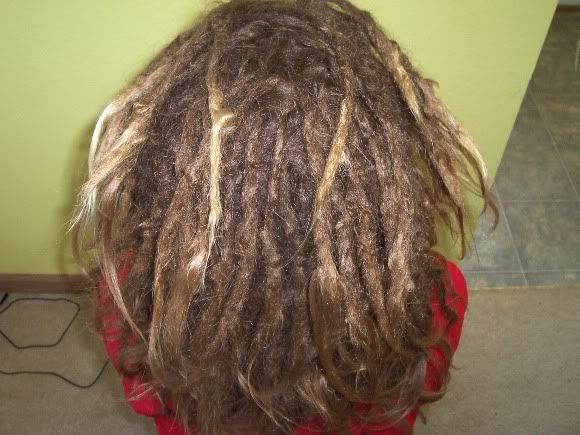 A little closer: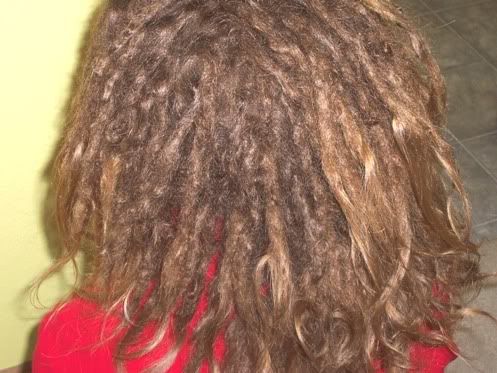 My hair was all shoulder length a year ago, so they've obviously shrunk (and at different rates!). Here's from the side: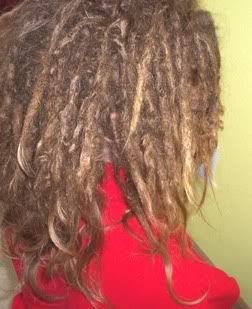 The loops and bumps are slowly being absorbed by the dreads: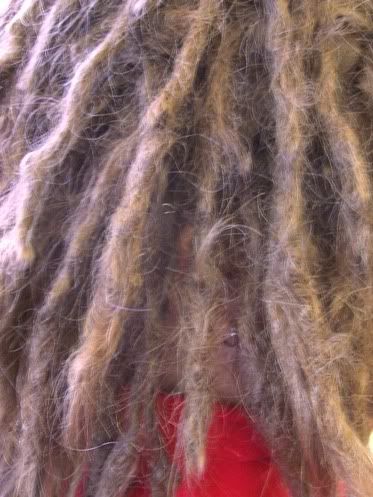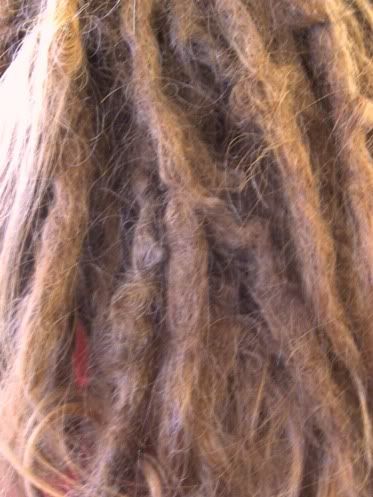 Close-up with Macro, for good measure: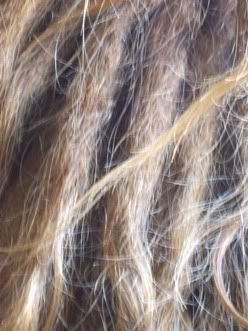 May 2007: 1 year, 2months. With an Arbutus tree in Canada!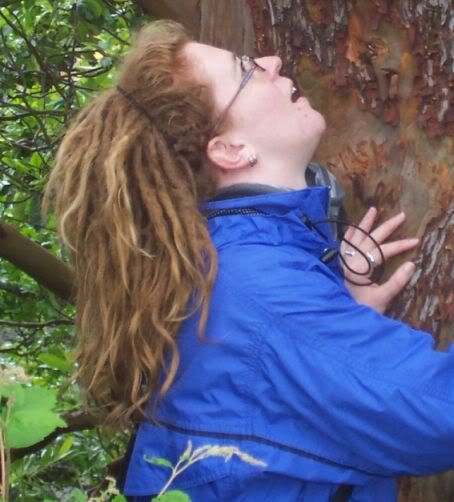 August 2007: Broke the shovel while planting cattails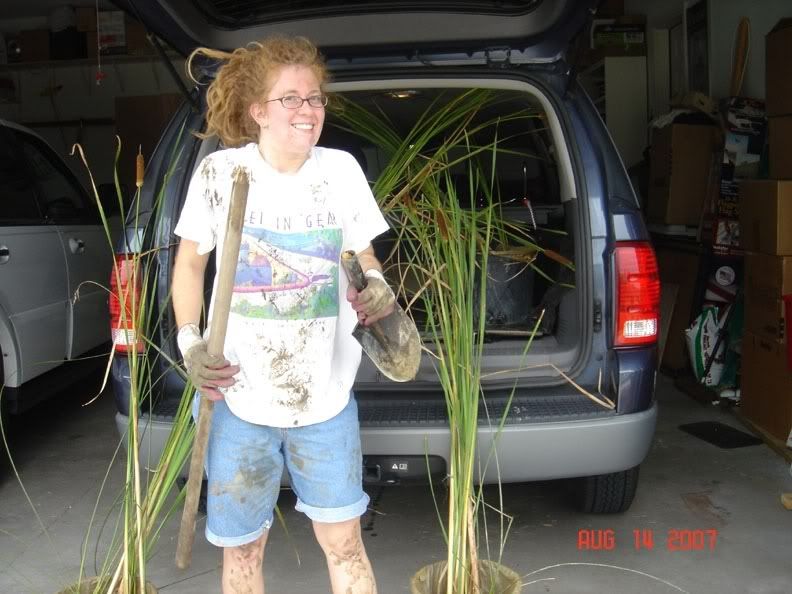 October 2007: Halloween- Lion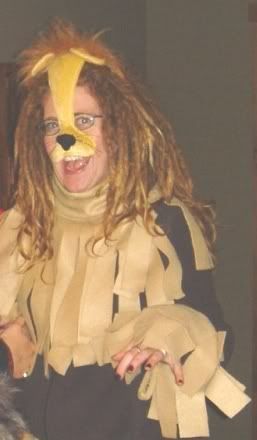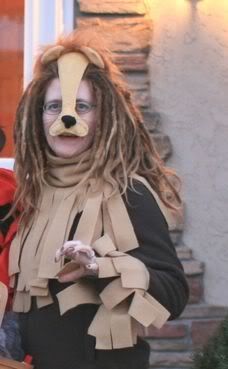 November 2007: wow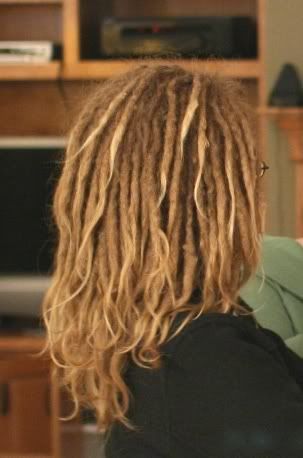 February 2008: Killer Pineapple! The wispy ends had been trimmed off by this point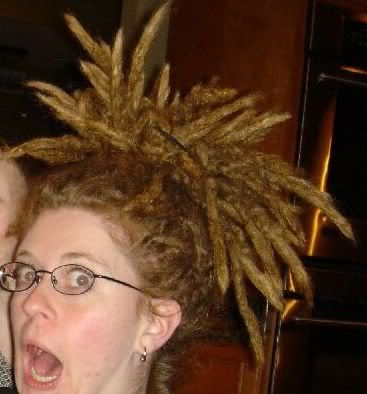 May 2008: House finally sells!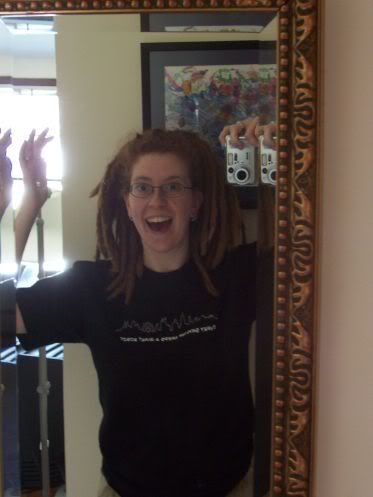 August 2008: Paint the new place!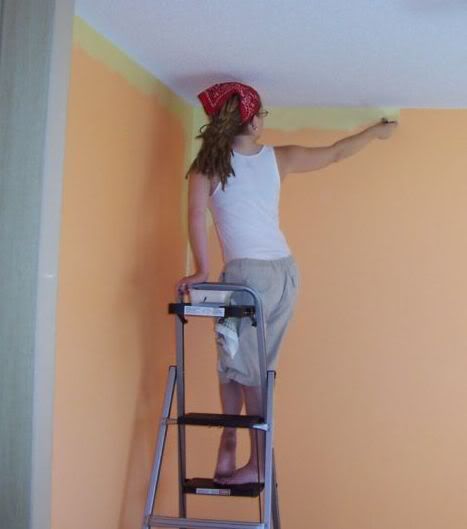 October 2008: Autumn and Halloween- Alien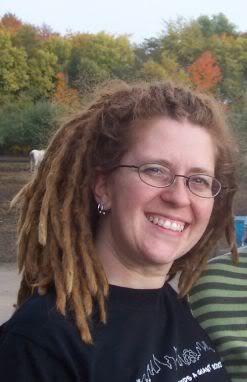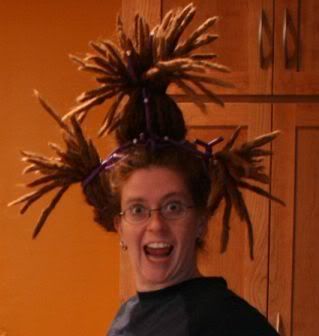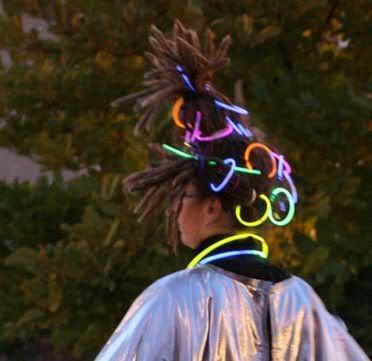 January 2009: Before the trim, almost 3 years old.
We'd been dying a few bright red, just for kicks, and there were some really old blonde highlights at the tips...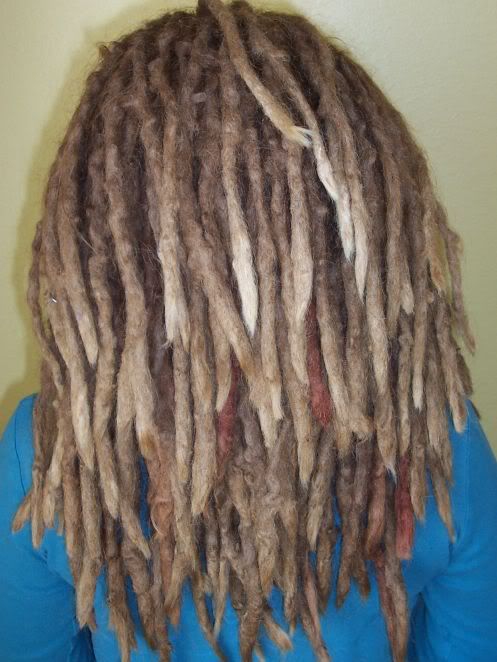 A few different hairstyles. The big twist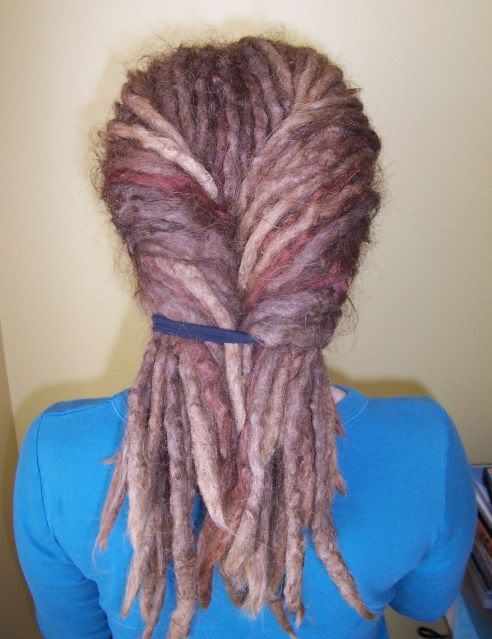 Top half pulled back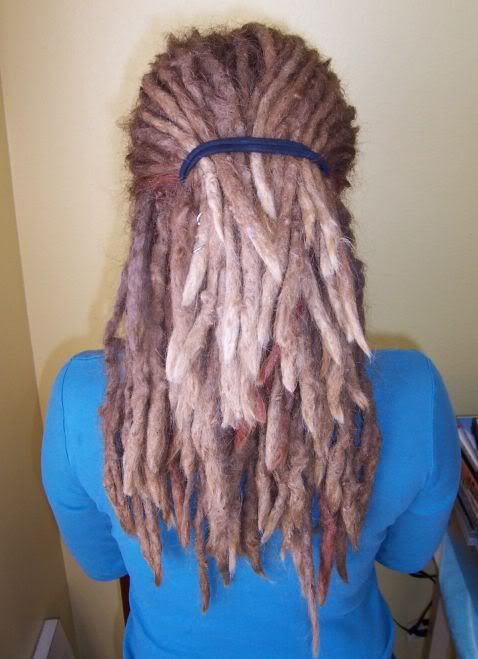 Top half in a braid
January 2009: The big trim!
Most of them were trimmed, the grand total of dreads is somewhere around 110.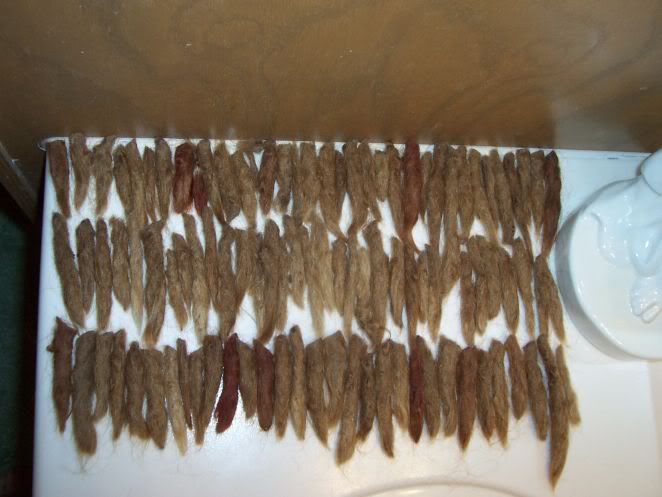 Much lighter, much easier for swimming and drying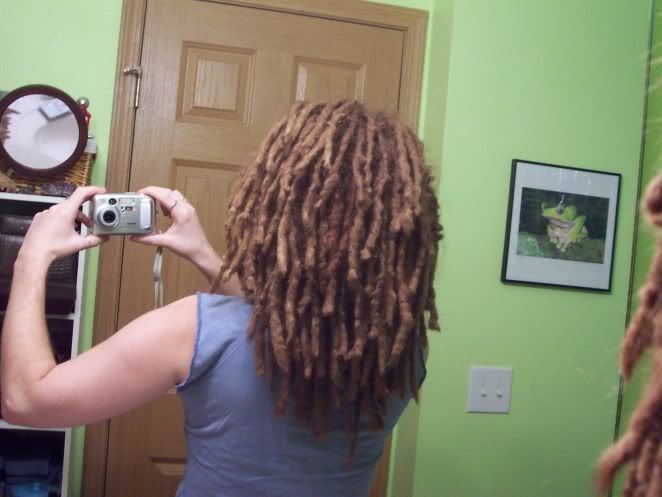 EDIT: I'm blushing furiously at your comments. Thanks so much!

I was amazed that I had this many photos of my hair without actually trying to document the progress.

To answer the question about maintenance, I'd tried it all. The initial backcombing was enough to get them started locking up. By around December 2006/9 months, they were getting weekly washings and palm-rolling. We used a felting needle maybe once every 4 months, just to tuck in loose hair. I do a little root-rubbing every few months just to get the shorter hair at the scalp incorporated. I have some dry scalp, so I've washed with just about everything. Right now I'm using a conditioning shampoo (Kendra?) and rub some Almond oil with peppermint and tea tree on the scalp. A deep clean happens maybe once a year.

Since I have a TON of hair, drying is the big time-suck. I used to use a bonnet dryer, but I had so much hair that I upgraded to my own invention. I took a Dryel dryer bag, hacked off the bottom with the zipper, sewed in a drawstring, cut both corners off and made one drawstring for the dryer nozzle and left the other open as a vent. I put my head in there, stick a regular hair dryer in the small opening, and inflate that sucker like a Thanksgiving Day Parade balloon. Drying before the trim took about 2 hours, now I'm back down to one hour. It's still less time than I used to spend on my pre-dread hair.

The bag: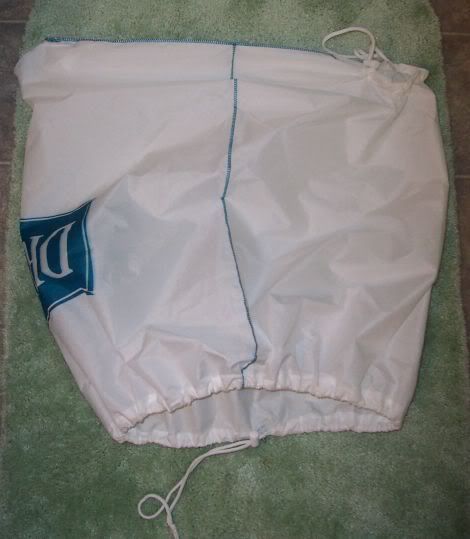 Dryer off: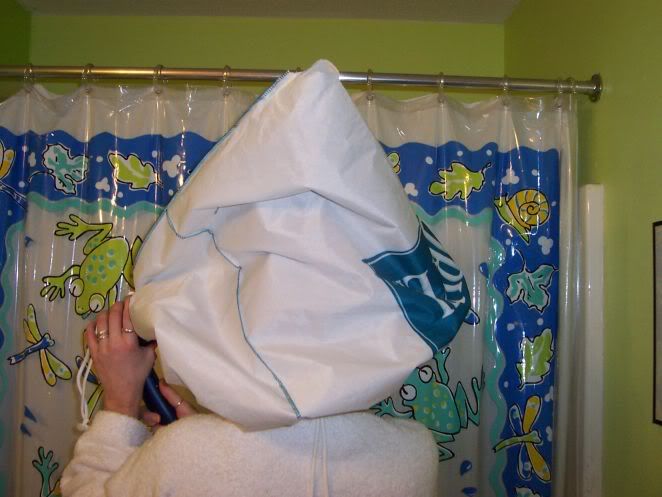 Dryer on: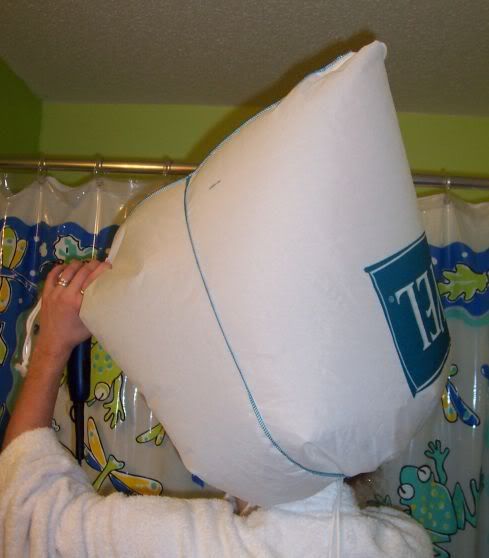 *******************