Thanksgiving weekend I stopped brushing,

(except my bangs and a curl on each temple which I plan on keeping curly and brushable)

I decided to go with the "neglect" method after recaling my childhood knots, and how quickly they would form (not to mention how painful the were to get out). I also have a hard time trusting anyone else with my hair, so this was the easiest for me to fully oversee without doing some crazy bending to get to the back of my head :)

I have only seen a couple people post in the time I've been lurking specifically stating that their dreads were started natural, or whatever you want to call it. I'd love love love love love to see some pictures of natural dreads please!

.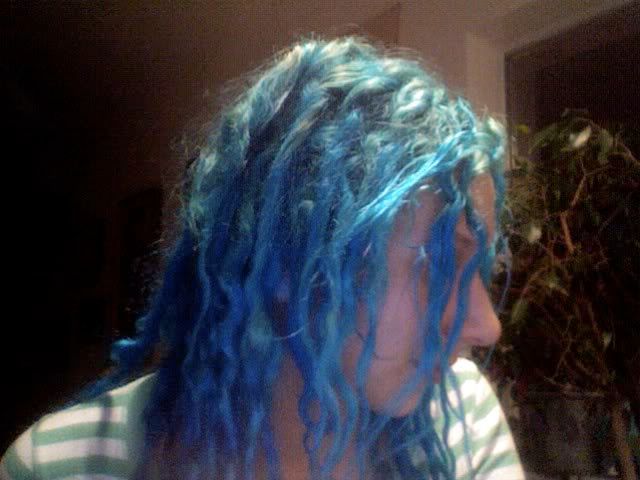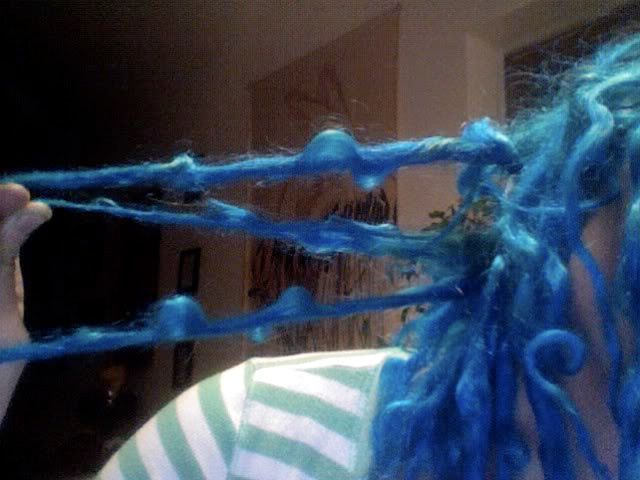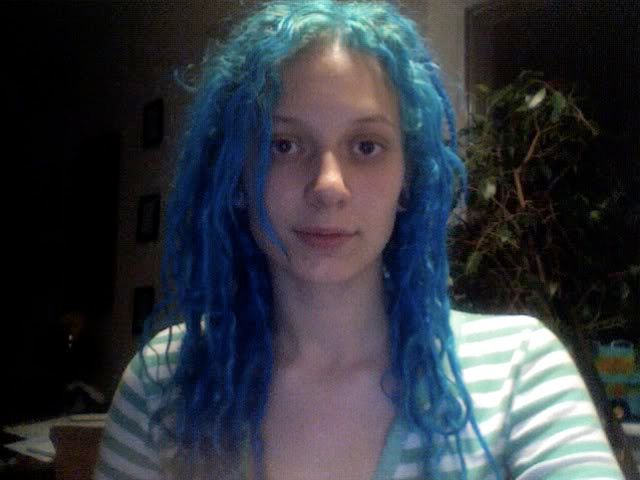 I pull apart the chunks whenever I think about it, because I dont want a super paddle

and recently palmroll when I get out of the shower, I really like palmrolling while wet cause I really don't need to pull apart then.

They have tons of crazy loops where I wachted my curly hair get tangled and go from a kink directly to a loop.

I want to have them for a very very long time so they get super super long!

Wish me luck, heh