I have been frustrated with how when I wear glasses the arms get stuck in my dreads. And I found old photos of me with a mohawk and I miss it badly so today I broke out the clippers and hacked some hair off.

BEFORE: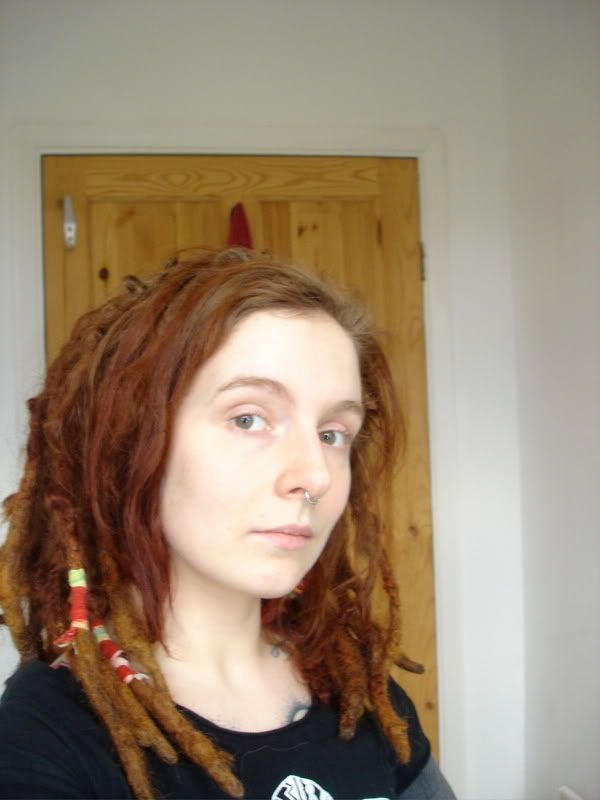 the annoying part in question.

AFTER: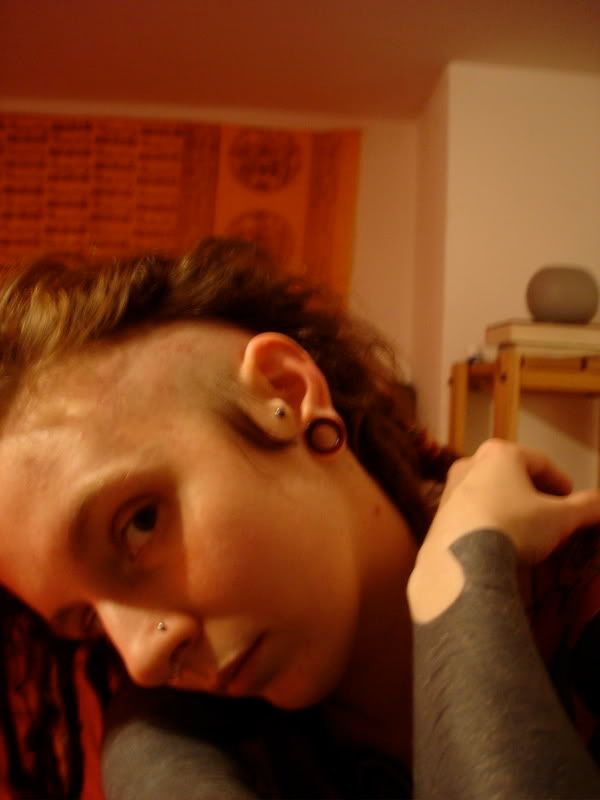 out of focus, but shows length. I crocheted the dreads I chopped off onto the ends of my shorter dreads and I like it more now, but have saved one for
thecatdoesdrugs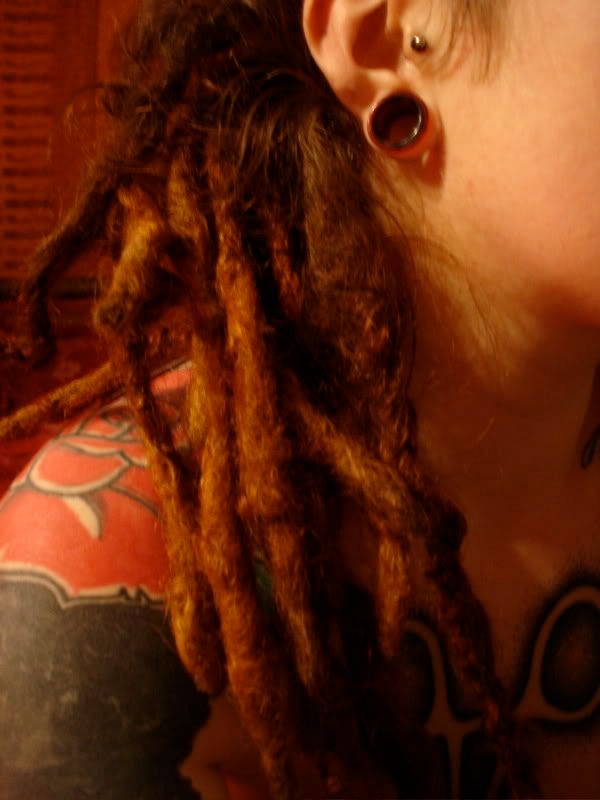 texture...

There's more that would be better in
naughty_knotty, I should get round to joining that.