Some days I wish my dreads were way shorter, even though I love my long hair and my goal was always to grow them to my butt. I never knew what a pain long hair was, though!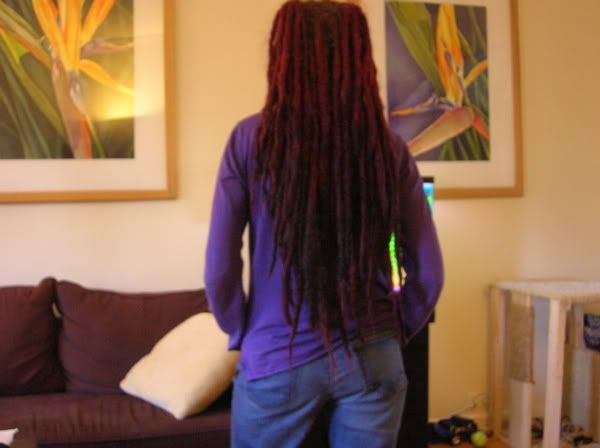 I usually just wear my hair in a pony tail like this, because I'm lazy and it's out of the way.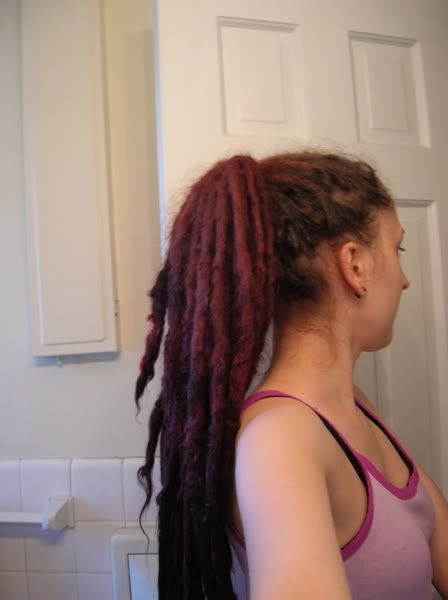 I used to be able to get it up in a bun sort of thing, and then use a scarf for a wrap. Problem was, though, it stuck out of my head like a foot, and it reminded me of a giant beehive. Also, it felt like it was going to fall out any second.




I need some new ideas of how to get my hair up and pulled back. I know there's a wonderful tutorial in the memories with a scarf/bun, but my hair is too long these days! I've seen some gorgeous up-do's and semi-up-do's on ladies in the city, but I've never been able to manage doing it myself. I need pictures and step by step instructions haha. Any ideas?