They'll be 6 months on the 19th, and I love em just how they are. I recently dyed the under half of my hair purple, and the color came out intense. Unfortunately, I recently moved into a dorm, but forgot to bring the adapter to my camera...so all the ones I have are from the web cam. :/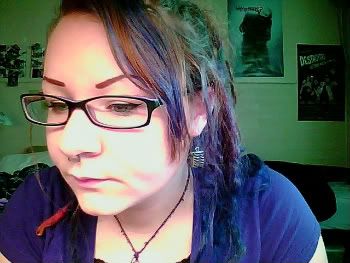 You can somewhat see the purple hair. Ignore the lame face.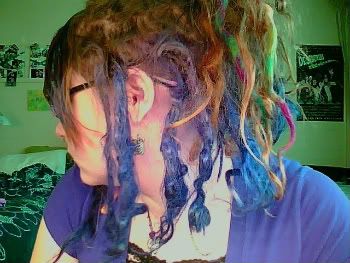 The under half of my hair. They're crazy!



Contrast, much?