hey guys! i threw together a comparison pic on my dreads. they're fifteen months old now. growth is awesome. :D





i used to wear hats from http://www.headcovers.com every day at my office job, & they worked beautifully. here's a pic of my dreadhawk (previous set) & how it looked tucked away:


(more pics are here if you like.)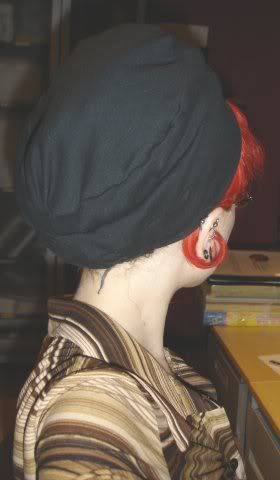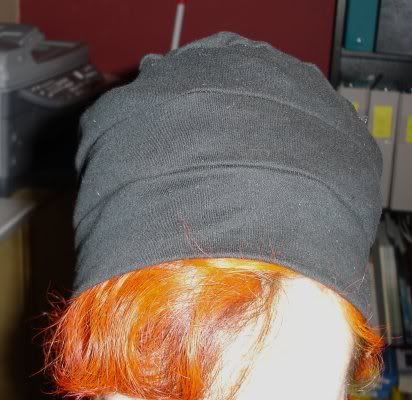 my dreads were hidden particularly well since i had the bangs & forelocks, but the hats are designed to cover your entire hairline, so most dreads should fit in them pretty well. anyhow, i don't need all of these hats anymore, so i'm selling them for $8 each (two bucks flat shipping to the US or $3 international). most of them were 15-20 new, iirc, & they're in good condition. they're all cotton, the top left two are microfiber. the lace one (second on the right) is pretty tight, i couldn't wear it. you can find more info on the site, or just ask.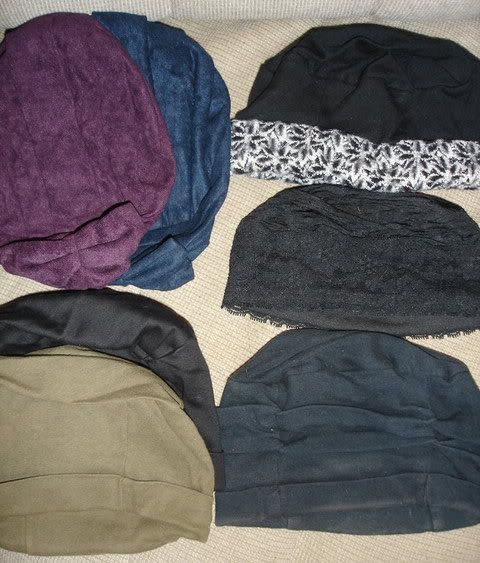 1. purple - sold
sl1ngsh0t
2. blue - sold
thehobbit
3. black - sold
shalajarias
4. green - sold
thehobbit
5. black with white - sold
sl1ngsh0t
6. black lace - sold
pinklikepussy
7. black2 ($5 on this one, i wore it pretty often.) - sold
dali_drama


also, i bought up a ton of hairwraps, but i only ever wear a couple of them. i'm selling these for $13 each, same story on shipping. they were 20 each where i bought them, & have only been worn once or twice, if at all. they vary from 60-70" long. let me know if you have any questions.


1. red/blue - sold
witchiebunny
2. black/white - sold
hollzilla
3. red
4. multi black - sold
thehobbit
5. multi red - sold
thehobbit
6. black - sold
witchiebunny


& oh right, payment! paypal's preferred of course. i have a link set up at the bottom of my hair page where you can use a credit card directly if you don't have a paypal account.


thanks for looking.