so let me give you a little bit of my dread history. when i was in 6th grade i had my mom twist and flat iron my hair to make it look like i had dreads for my dance class pictures.lol. i always wanted dreads but wasnt allowed.my parents are very closed minded. ive always been a 'free spirit' in the family. so during my highschool years i had my hair dreaded on and off not lasting longer than like two months before my mom would finally make me comb my hair. then senior year came when i knew i was turning 18. SO SWEEET i was like yeah dreads mom and dad cant tell me what to do. so like 2 days before my birthday (may8) i had my friend april dread my hair at my grandmas. thinkin they wouldnt see my hair til after my birthday and couldnt say anything, cause they would always say "if you want to dread your hair when you turn 18 and move out then you can!" the night before my birthday alot of shit went down when my mom saw my hair. alot of stuff was thrown. there was a hole put into my wall from my dad. alot of screaming and yelling. my room was ripped apart. i wasnt allowed to touch any of my things but they wouldnt let me leave. i had to sleep on the couch in the downstairs my parents didnt want me walking through THEIR house. so the next morning i had to put all my stuff in garbage bags and april picked me up where we went on a birthday adventure to cheer me up!
I LOVE HER! we skipped school had fun, i ended up living at my friend jims house till after graduation. my parents let me move back home with my dreads even though i had to hear comments everyday. till right before halloween. i told them i was sleeping at a friends but didnt listen to me and said i didnt tell them where i was going. so told me to pack my shit up and get out. so i did. living in my car for like 2 weeks staying at different friends houses, till my friend eric who owns a cafe let me live in a room thats upstairs. with a bathroom but no shower but i would be able to shower at my friend kellys and my boyfriend at the time so it was cool. i had no job from then til the end of january but right before i christmas i was starving for like 3 days or so, and i called my mom crying that i wanted to come home and she said not unless i got rid of the dreads so I CAVED IN AND SAID OK. over 40 hours of combing and they were out, except one i wouldnt let her...so after that week of combing them out since i refused to comb one out i was told to leave again...so a couple more weeks at the gristmill cafe, then i finally talked them into letting me come home so i could get my job back. that lasted till may..the night before my birthday AGAIN. around april i decdided to dread my hair again...more naturally this time cause my hair was damaged and dreaded on its own. every morning i woke up from the day i combed them i missed them so god damn bad and just wanted them back! so i did. and then got kicked out again, i lived in my car for about a month. sometimes staying at my friend erics farm, sometimes in the wendys parking lot, at different friends. then i moved into a house with my exboyfriends exgirlfriend(weird i know) i lived their til end of september then moved back home again, having dreads ... my parents were a little more used to it but still not accepting. i then started to come them out on my own because i got a job at a go go bar as a hula hooper...then realized what a terrible idea it was and stopped combing my hair out right away. and i have been slowly putting my dreads back in since. i love my dreads so much.
theyve been through alot with me. but every morning when i wake up and know that my hair is knotty i know everything is going to be fine. watching my dreads grow and do their thing keeps me so happy.
so i have some pictures to post for you guys from my first set that lasted more than 2 months... they lasted 8 months...they are the ones where my hair is bonde on top.
i also have some pictures of some of my dreadie friends,and exboyfriend.sorry for them not being in order.

my exboyfriend who him and i just finally broke up..cause the assbag left me for his ex. talking to some guy that was camped next to us at vibes 07.

my ex is the rounder one =P




this is april jones from evolve 2012 festival.
my all time favorite picture of her.
it really captures her state of mind =)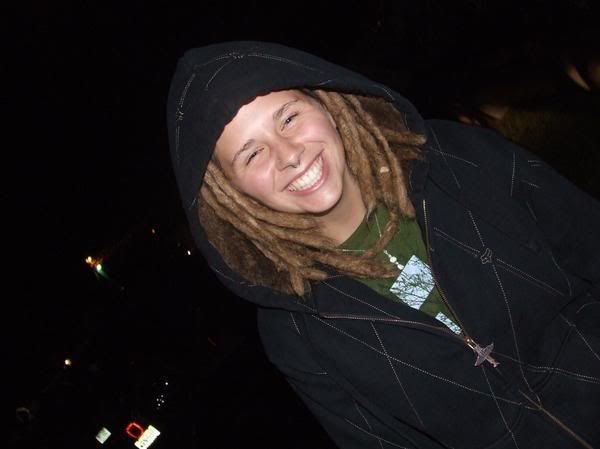 my ex once again...his dreads i believe are around 4 years.maybe older.



YOU GUYS GOING TO RUBENS TONIGHT?



my dreadie friend maxine contributing to some art..at evolve.




after a long night of witnessing the tree of life "growing?" and staring at the raindrops on my tent.
http://i254.photobucket.com/albums/hh101/dreadiebettie2012/l_faa2affafa784a4f92b2d79813231fe0.jpg





my 18th birthday party...i got a plate full of puddding in my face.
april was trying to help me clean myself up and direct me since i couldnt see.



appachian trail with some friends...this is my friend melissa from south africa...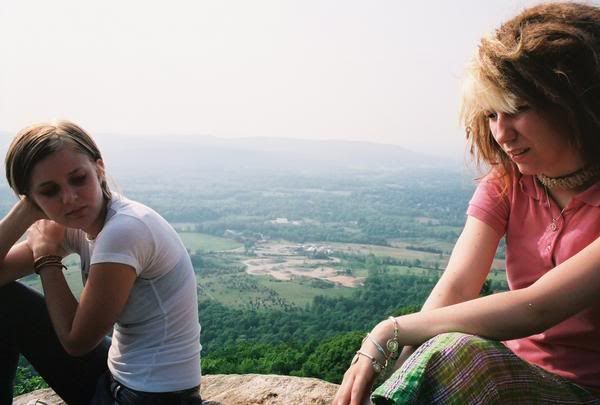 sunrise mountain with some friends...
im taking a picture of kelly with the fisheye and my friend vee was taking a picture of us.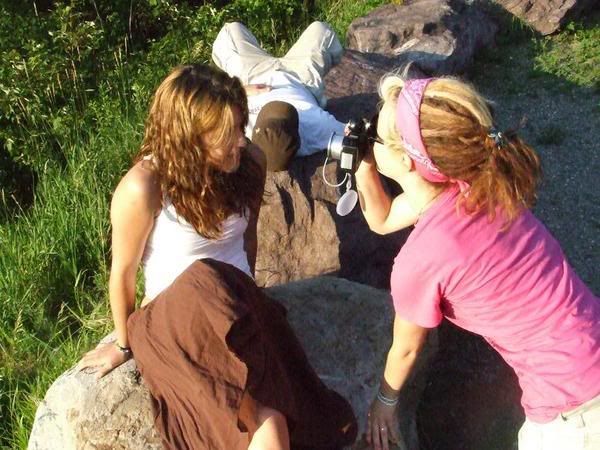 my dreads after being 2 or 3 days old..



me and joey...
vibes 07.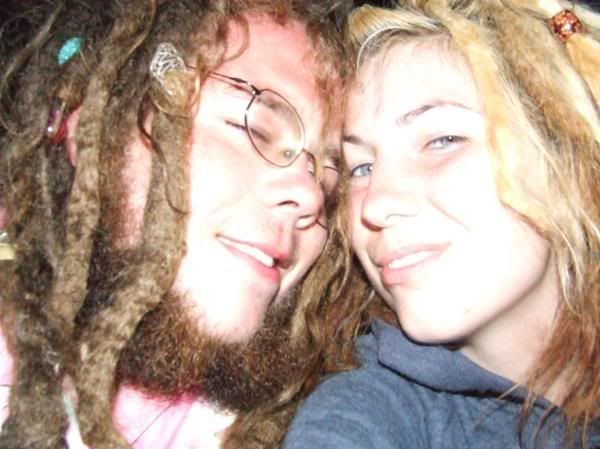 me and april at my party again..




joey and brian in a tree we found at vibes.