My husband and I have been married 7 months today. I fall more in love with him every day. Or maybe it's just that his dreads are getting longer and fatter.... ;-)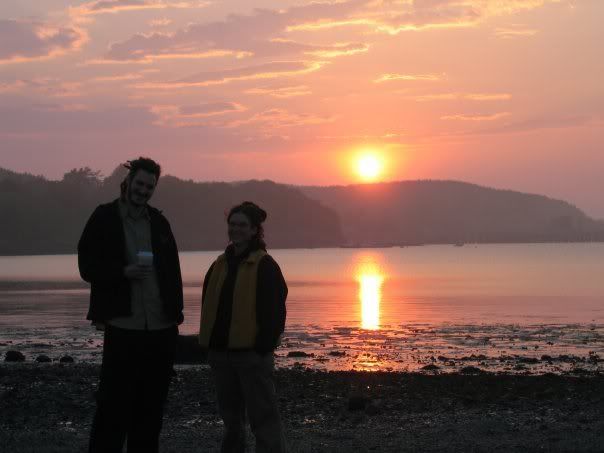 Our dreads are hard to see, but I love this picture. We were in Bar Harbor, Maine, for my sister's graduation from the College of the Atlantic.

Here's a better shot of my baby's babies:


We started them 5 years ago, when his hair was very short, around 2 inches or so.

They have certainly grown a lot!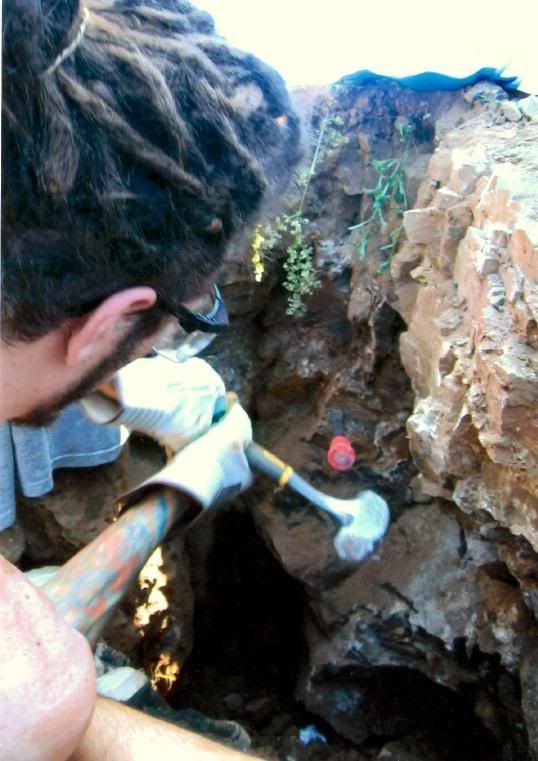 We like to go mining for crystals. This was taken in the Adirondacks in upstate New York.


And just for fun, me in pigtails:



Wishing you all much dready love!