hi, long long time lurker here, and i think its finally time for me to go for it dreads wise.

but im still slightly hesitant about it all, on one hand i really really do want dreads but on the other im kinda worried about what my family will say, jobs and all that kinda stuff.

so my way forward has been to get natural forming dreads, i havent touched my hair other then simpley washing it for a month now, and its doing some cool things, i have always been a big fan of the messy hair look, so its working well.

and i just wanted to check really that what its doing is good, and also to ask if i suddenly get the urge in the next few months to backcomb them it will be ok, to use the natural sections.

here is some photos of my hair from yesterday and one from today =]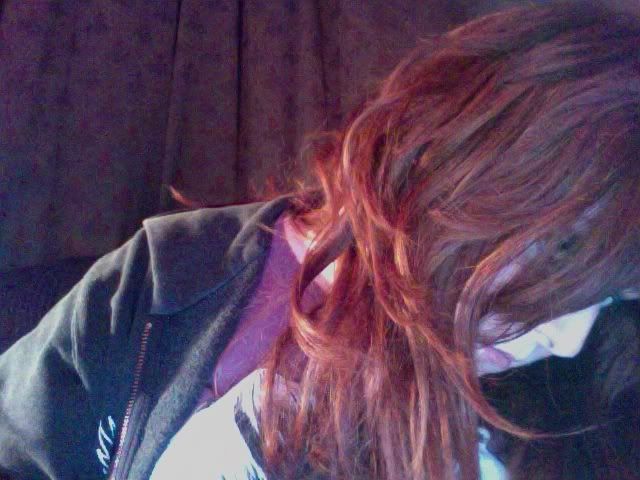 ignore my face i was concentrating on making sure you could see my hair!