my dreadlings are around a year & three months old and I got my tattoo yesterday.

most recent: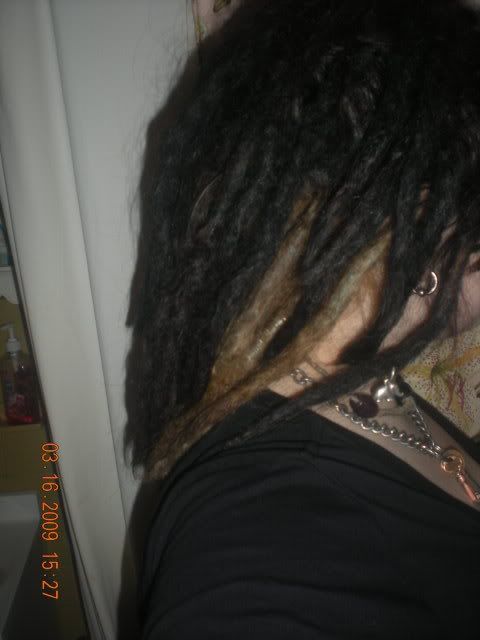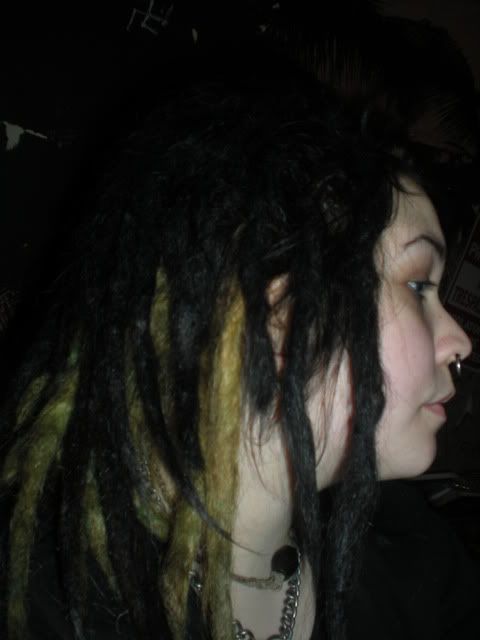 not so new: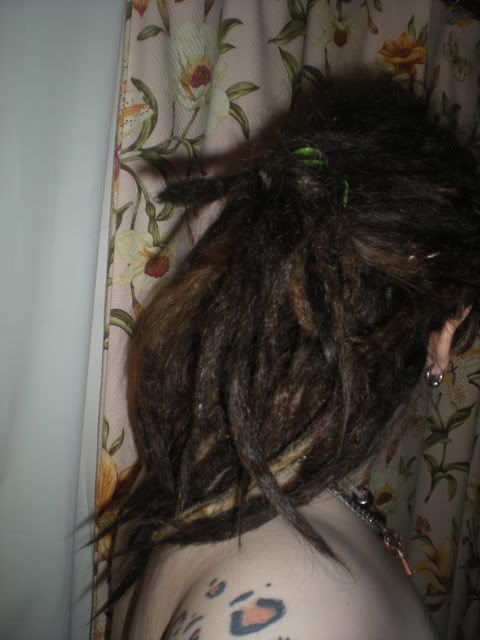 they're not quite long enough to put them in a ponytail yet/still: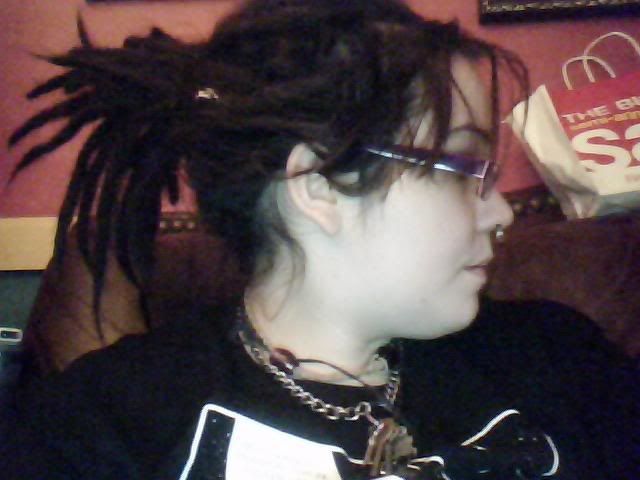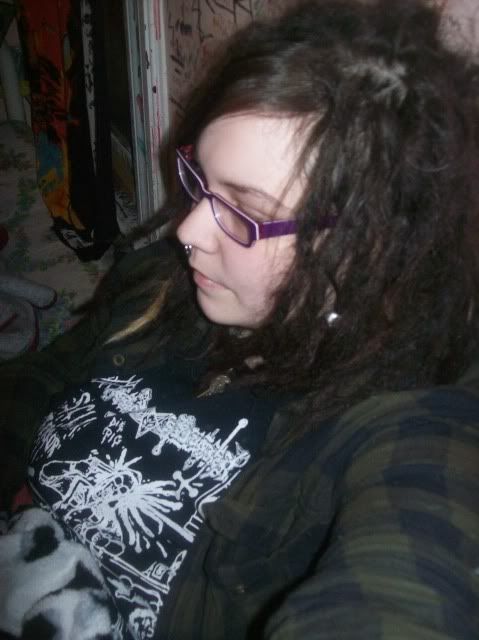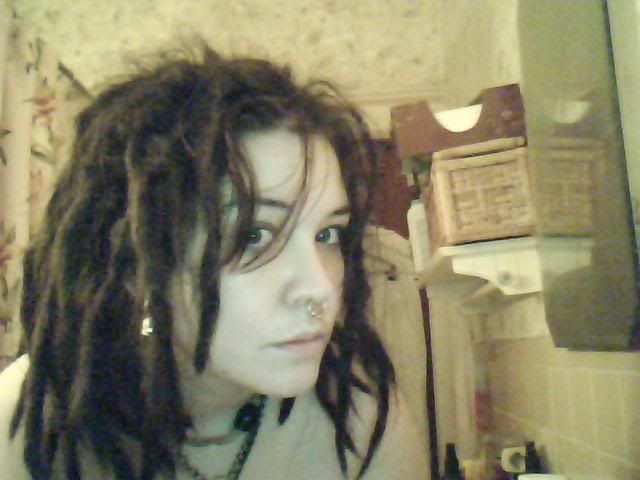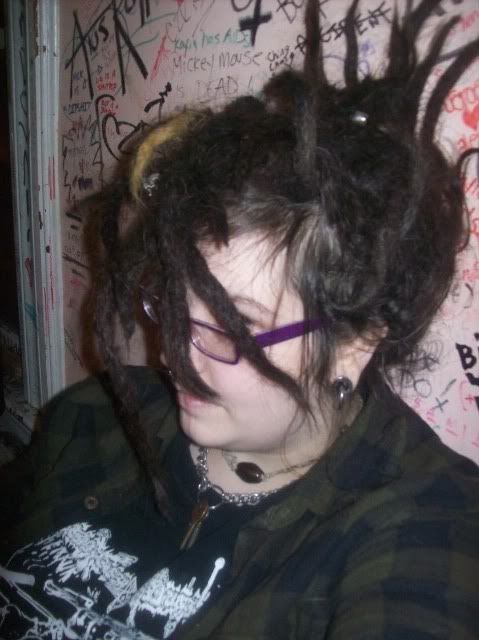 and just for comparison- 6 months: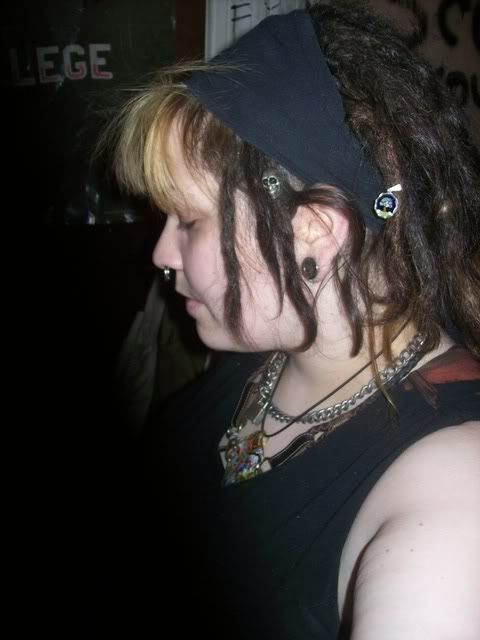 & when I FIRST started them: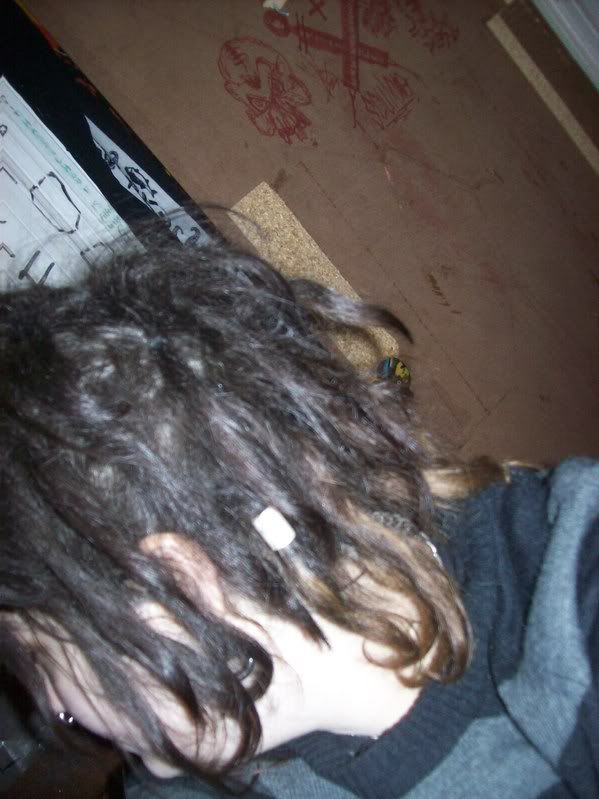 & new ink... Wendy O. Williams: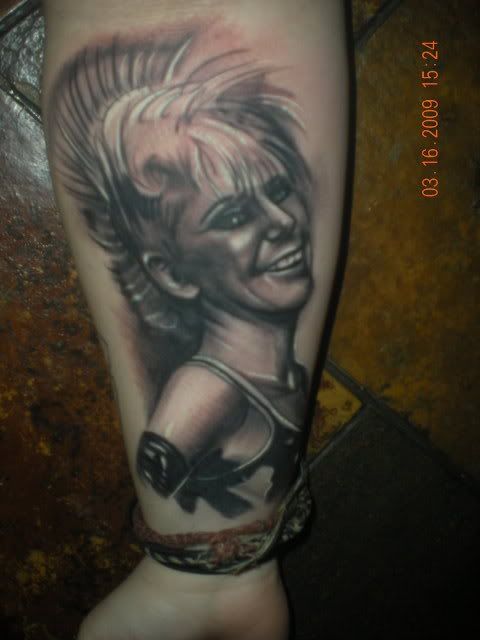 storytime!

I was driving to pick up my little brother from school today and I was thinking about my hair and if my dreads look like... dreads. (I recently fixed them up a little 'cause I wasn't feeling too hot about them.) at a red light a car full of people pulls up next to me. one of the guys kept yelling "HEY HIPPIE" at me until I turned and looked at them. "Lookin' at all your piercings and skulls and shit it looks like you enjoy pain. how about a little pain from a black man?"

at that point I was laughing so much I didn't realize the light had turned green. I guess you CAN tell I have dreadlocks. haha.