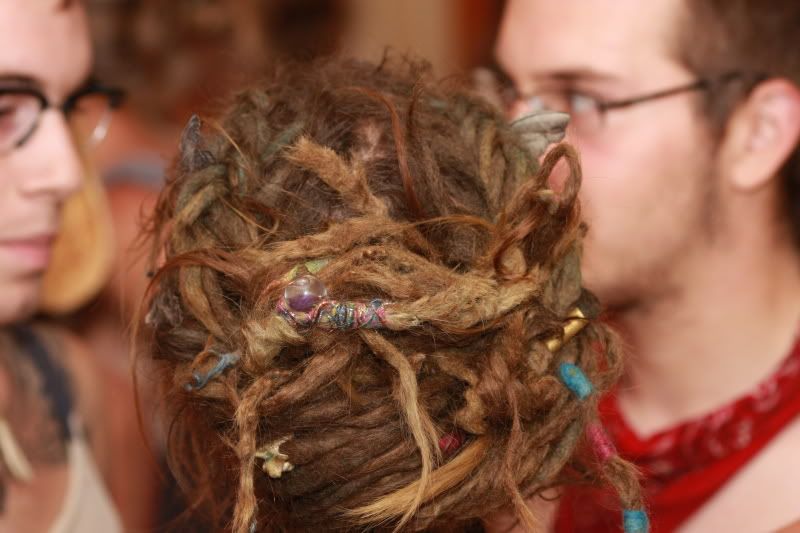 I just got a bunch of pictures from a friend of mine, this one is from this past August.
Another friend and I have been trading maintenance, I have hella loose hairs all over my head, I feel like its a little bit hopeless, but we're trying a little.
Regardless of the loose hairs, my dreads are five and a half, and I love them just the way they are.