I can't quite believe it's been a year with dreads already.



Timeline behind the cut. Picture heavy, be warned.


THE BEGINNING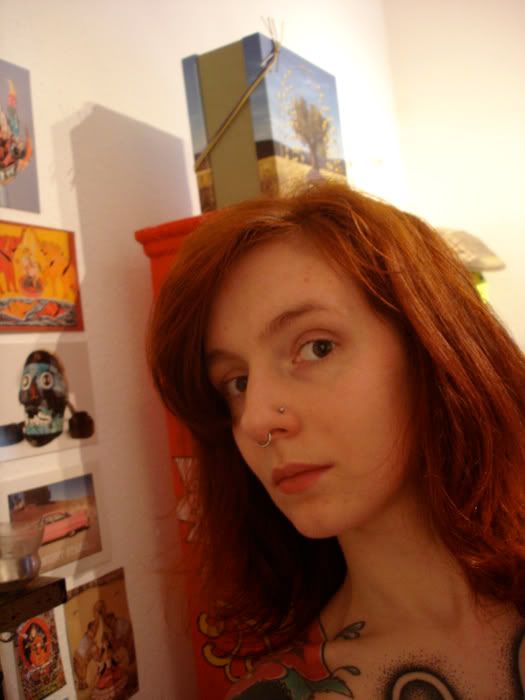 Before, my last day with brushable hair. I very rarely wore my hair down at this point as it never did what I wanted it to and I always looked a mess.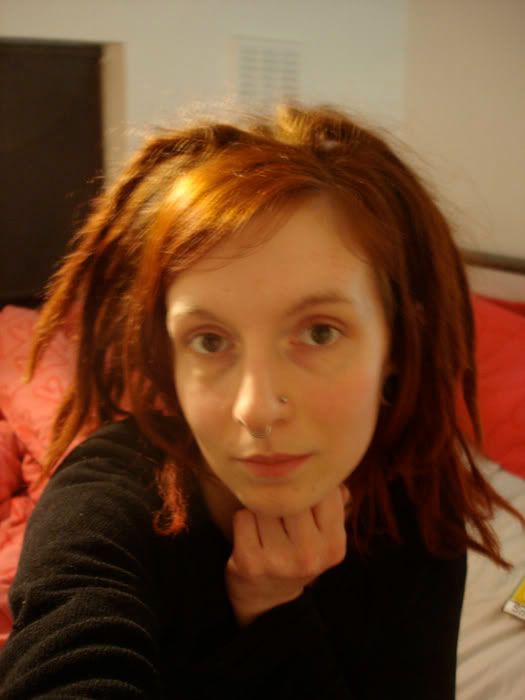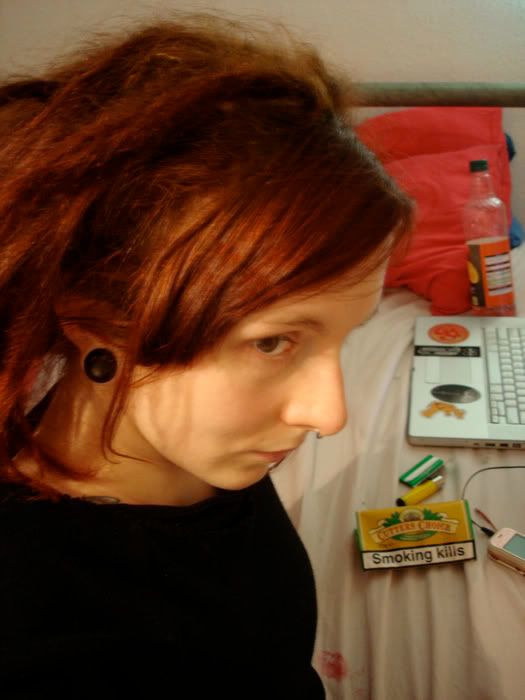 Four day old baby dreads. I just backcombed these. I spent a long time on the backcombing but looking back it probably wasn't done tightly enough.

3 MONTHS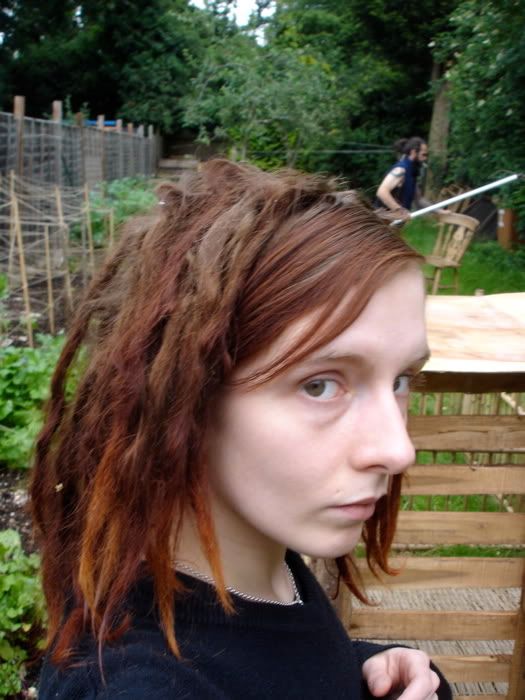 Starting to loop up. They stayed in pretty well, I didn't have any unravel, luckily.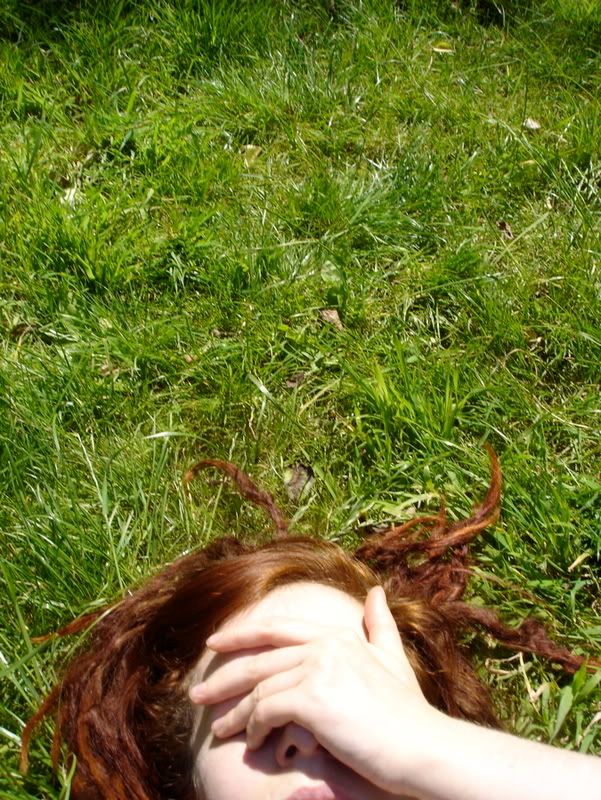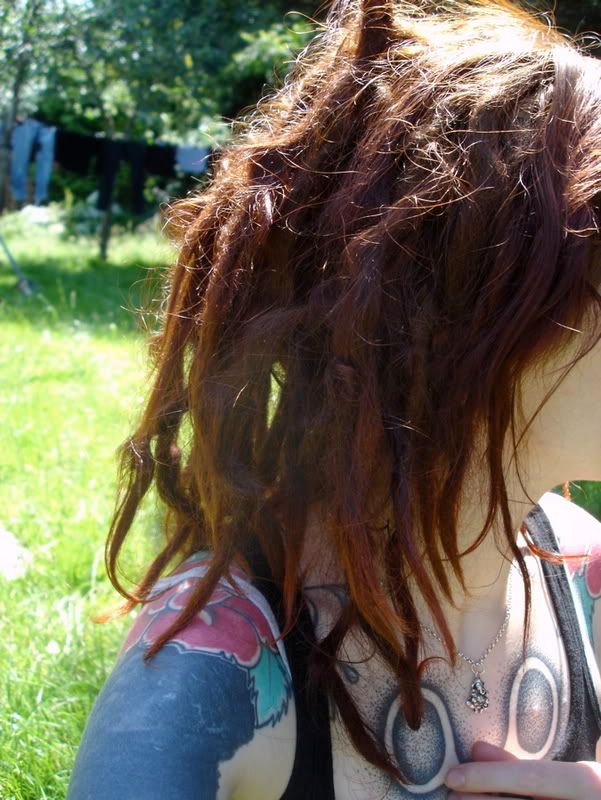 Summer sunshine just after I got back from Glastonbury festival. They got seriously mucky and I had to do a really thorough wash, which seemed to set them back in their development a bit.

5 MONTHS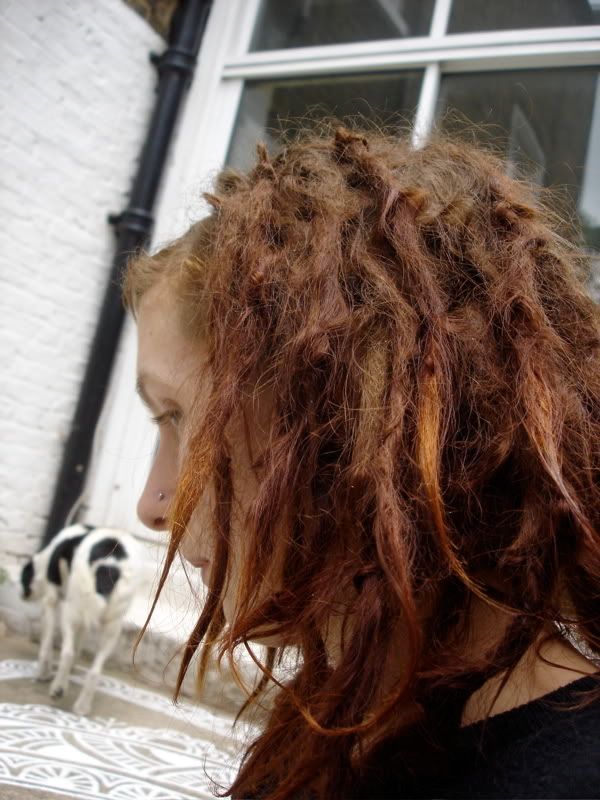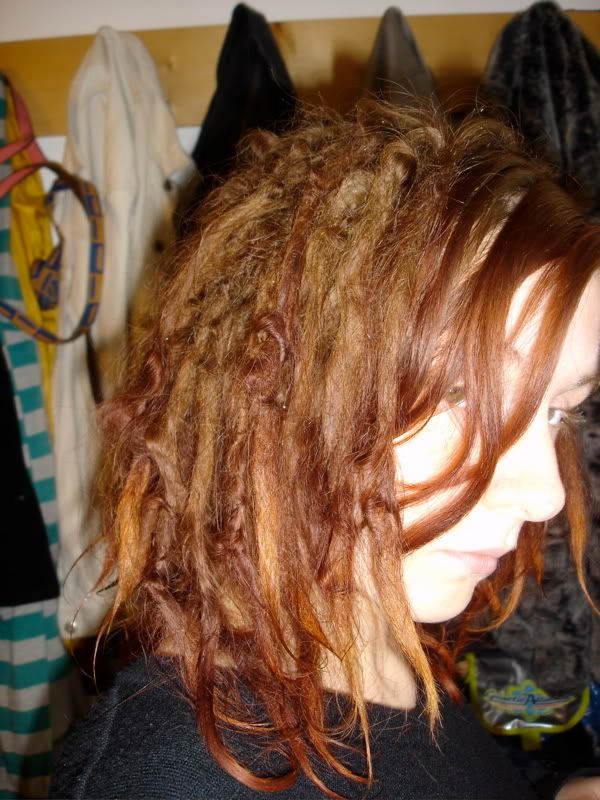 Definitely the 'awkward' stage. I used to wear a scarf or a hat a lot at this point.

6 MONTHS


I rounded off the tips, which made them look less like a big tangly mess. It's only looking at these pictures that I notice how much they shrank.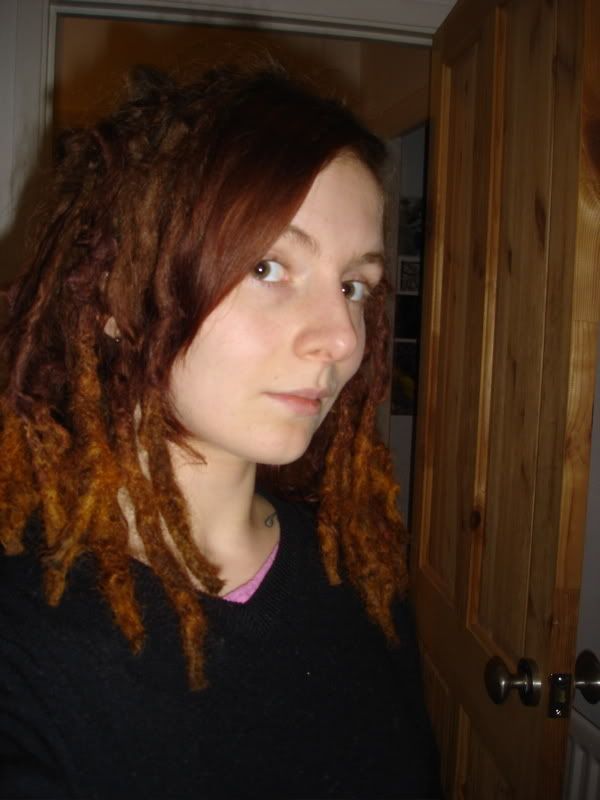 I added my boyfriend's cut dreads as extensions. There's a tutorial here with pictures if anyone's interested. Suddenly I liked my hair a lot more, I could wear it up more easily and it made me look a lot tidier.

7 MONTHS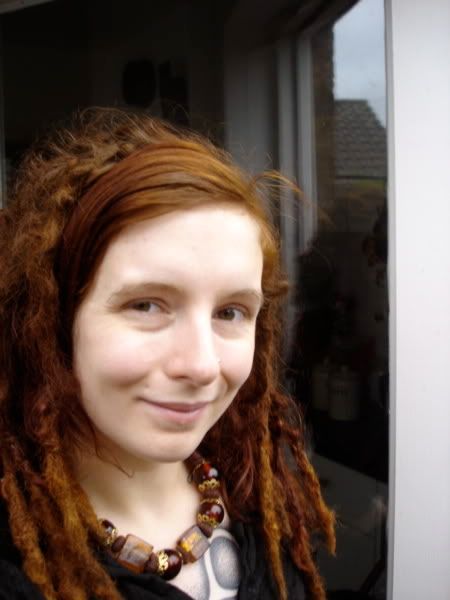 Freshly hennaed!

8 MONTHS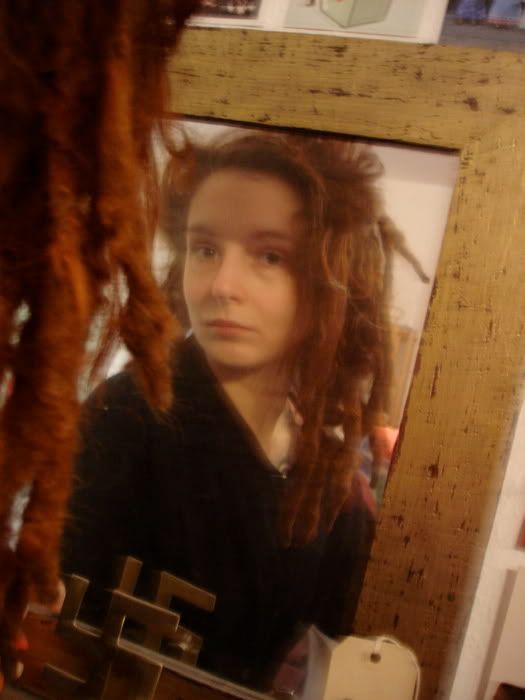 The plan was originally to dread the loose section of hair at the front once it got long enough. I'm glad I left it alone now.

9 MONTHS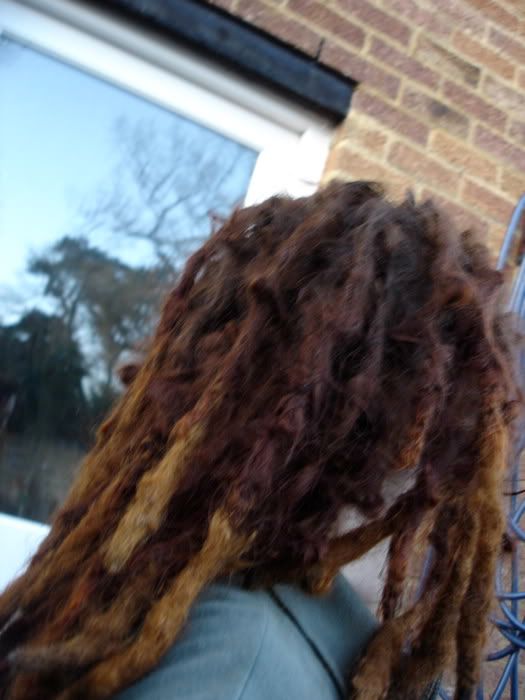 Getting fatter, it would appear.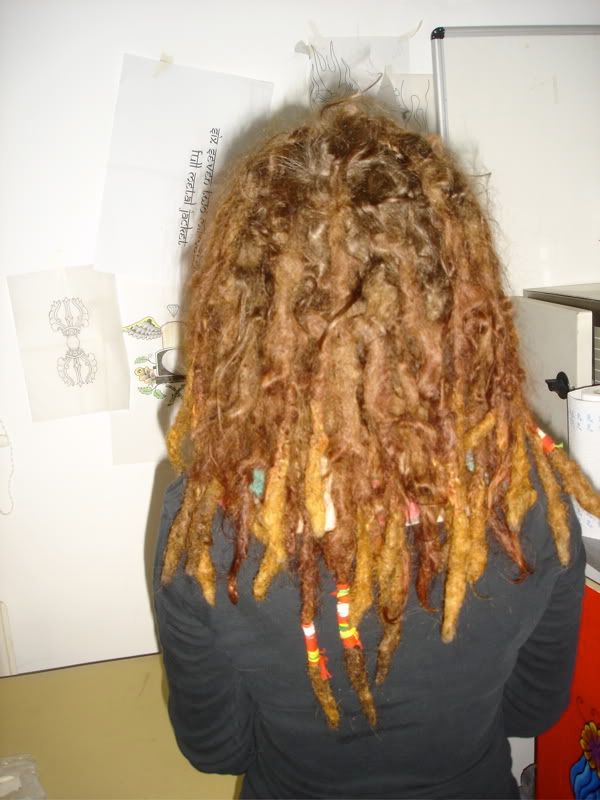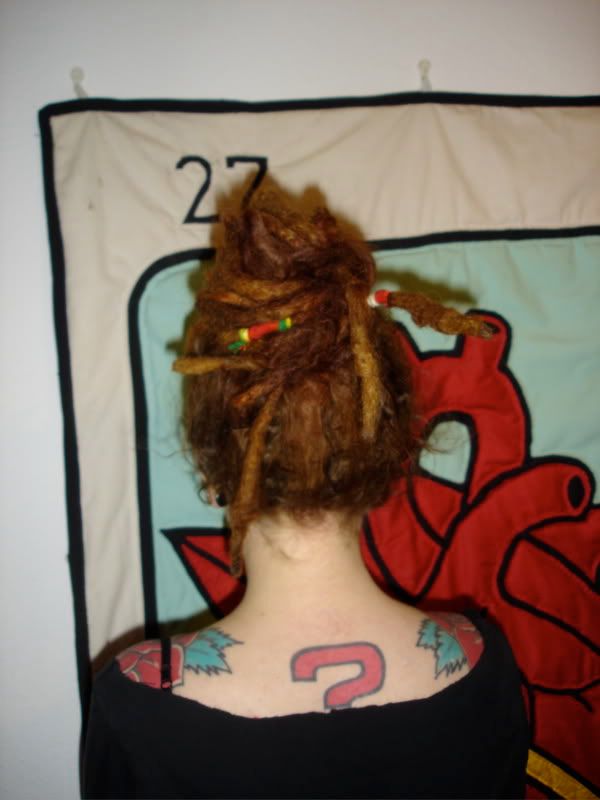 Back views

10 MONTHS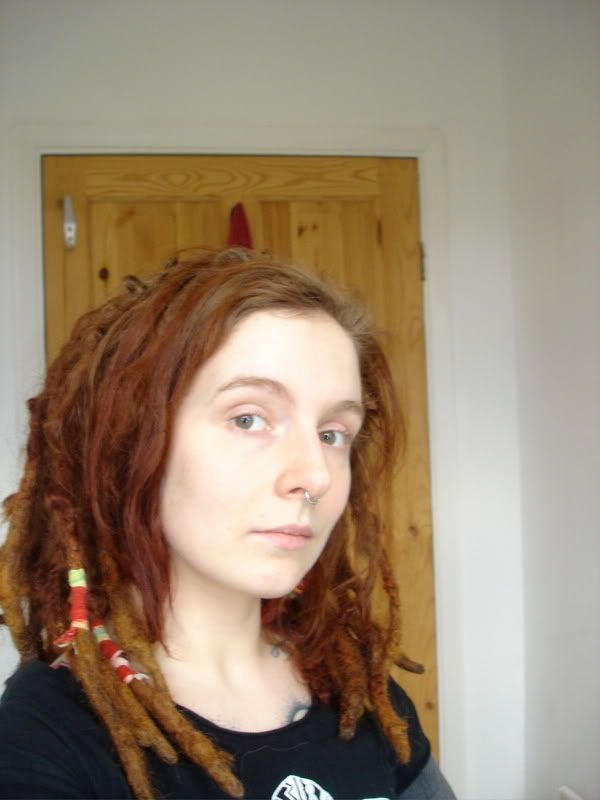 And then I decided to shave the sides...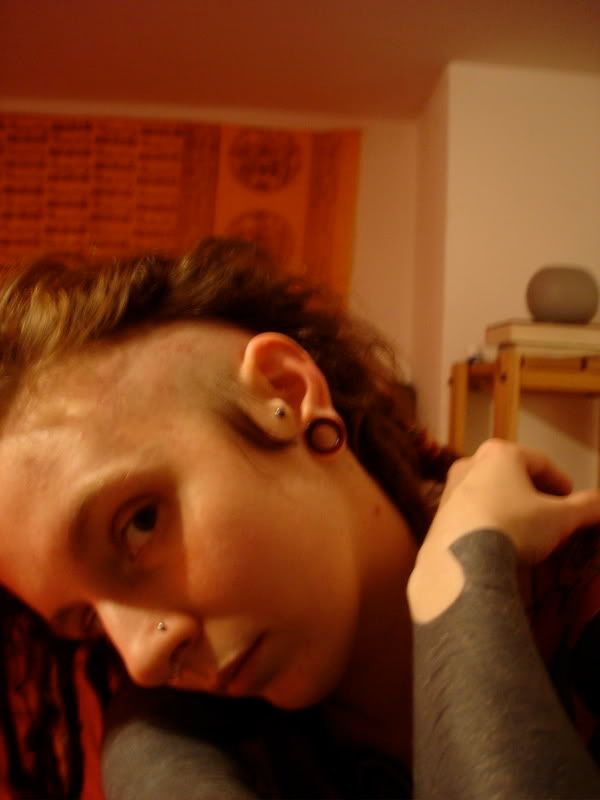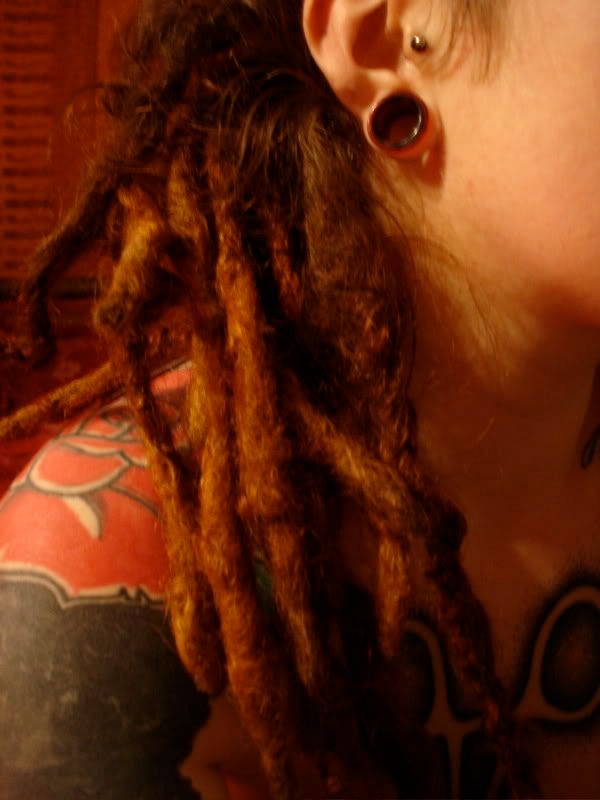 11 MONTHS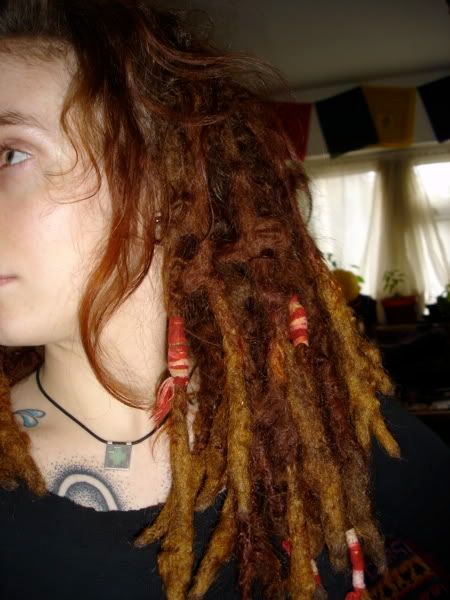 multicoloured and vaerigated due to me being lazy with the henna.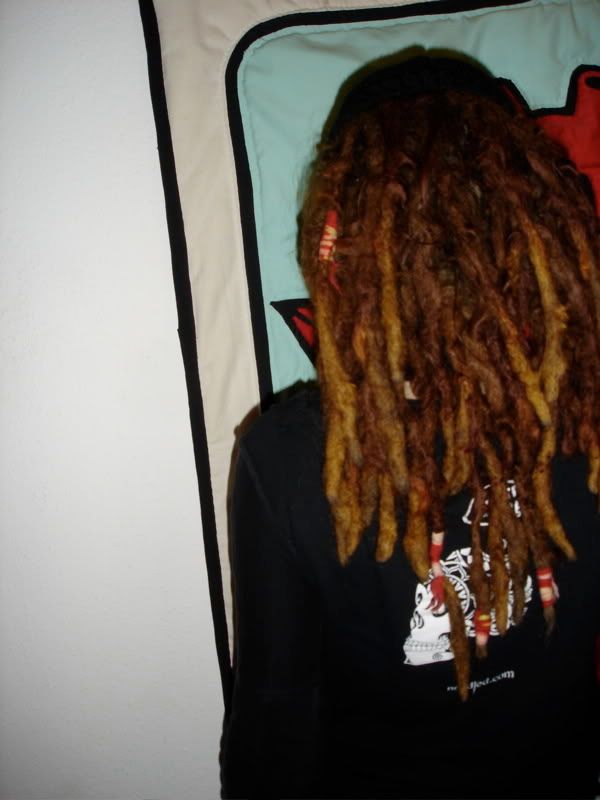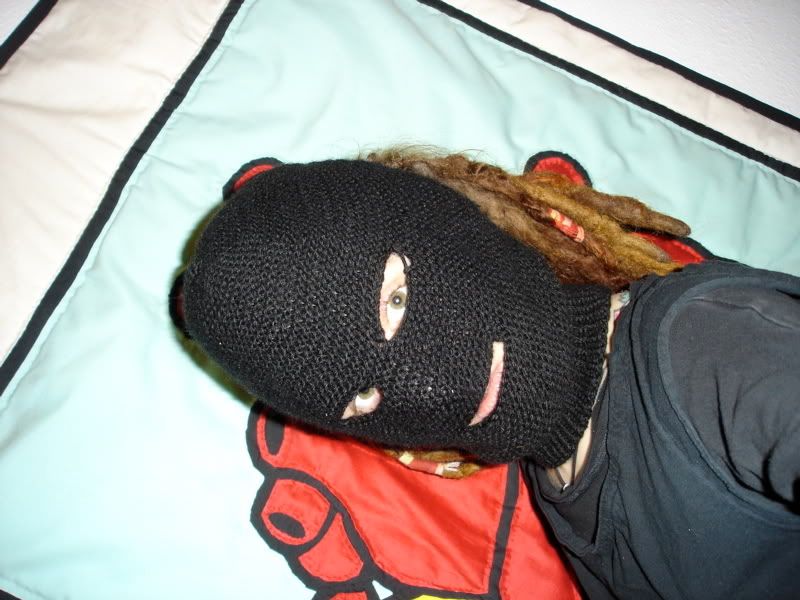 I made myself a very silly hat...

NOW: ONE YEAR!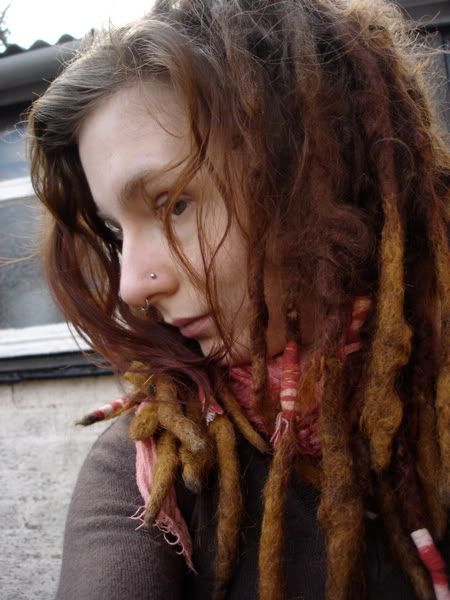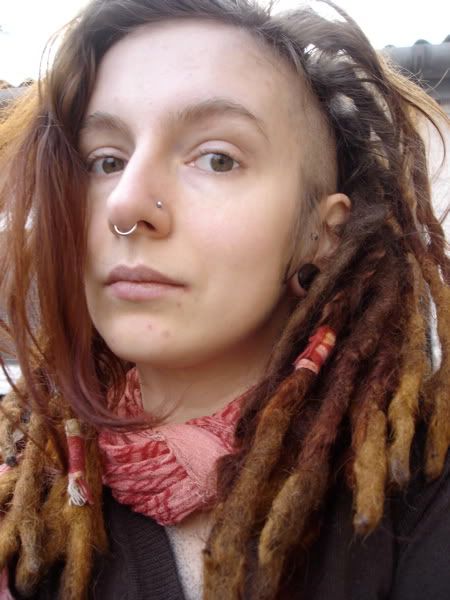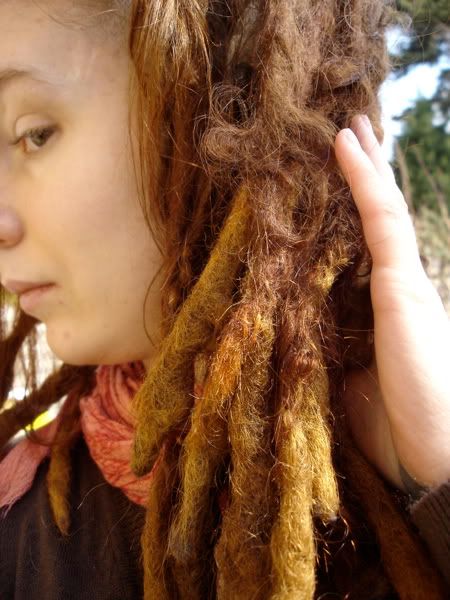 And here we are. Apart from the tip rounding and then crocheting on extensions I have done pretty much no maintenance. I haven't palmrolled either and because of this I have all manner of flat and misshapen dreads. I like them though, adds character. Or that's what I tell myself, heh.

Truth be told, I am actually considering shaving off all of my hair and getting my scalp tattooed. I will most likely have dreads again, whether I just keep these and reattach them later, or start a completely new set. I might just decide to keep them as they are now. I don't know. One thing is for sure, I need to think about it carefully. I'd also like to send a huge thanks to all you guys, a community is only as good as the members and what they put into it and this is probably my favourite LJ community. Everyone here is so inspiring and interesting, I'm glad this place exists.