I wanted a photo of the back of my head with the cat peeking over my shoulder. She hates being picked up so I knew it'd be tricky! It sort-of worked: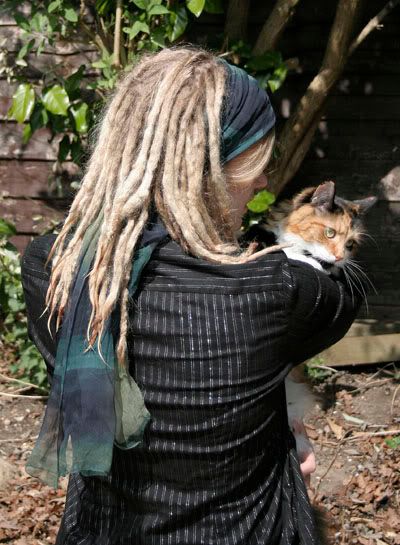 First bbq of the year on my allotment:



I look a bit drunk and bleary in this one, but it shows my hair quite well:



The dreads will be 3 years old this summer. Best hairstyle decision I ever made!