Nothing to update, just some recent pictures. My dreads are 4 years, 5 months old.




Look at all the fuzz and loose hairs, it drives me crazy haha



Today I baked a cake, and this is my sad attempt to show that my hair is the same color as the red-velvet cake : )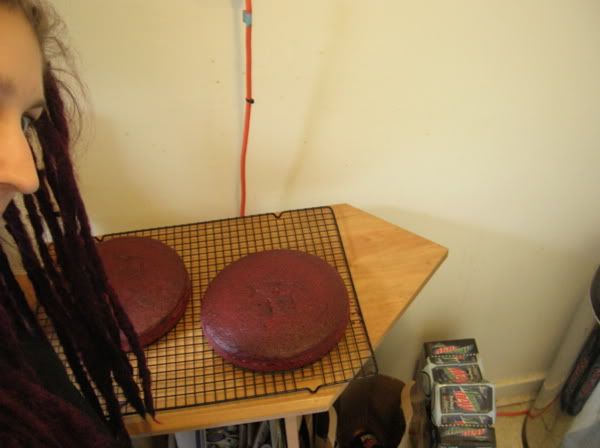 Here's me trying to get all of my hair in the pic to show how long it is. Kitten tried to help.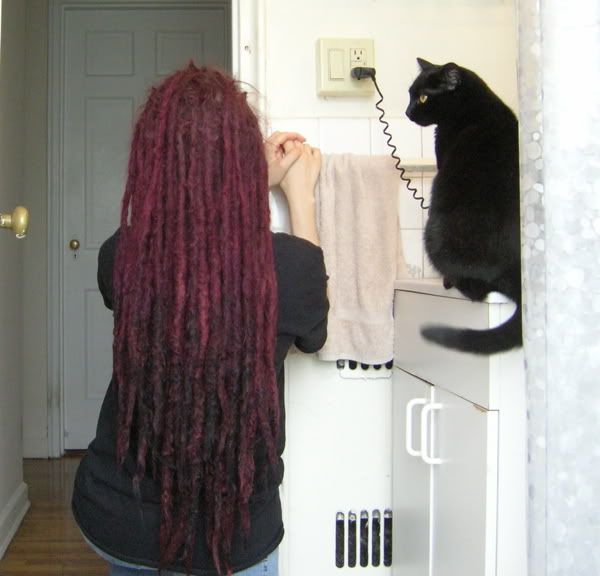 Omg, I have a lot of hair.



Time to take a break.



Which means I now have a lap full of kittens.