so my dreads are about two months old now...i think. it's amazing how much they've freed me from the typical perception of beauty and how much they've already changed me as a person. first off, i couldn't fathom not washing my hair everyday or at the very least every other day and having to blow dry it for it to look nice, etc. second, i work in a customer service center as a bookkeeper/general peon at a local grocery store where people told me daily how beautiful my long blonde hair was. which was nice but i hated hearing it and getting enjoyment from those sorts of compliments. it made me feel a bit conceited and narcissistic. anyway, dreads were the perfect solution to freeing myself from that whole preconceived idea of beauty, plus i had always wanted to try them. i also, as i'm sure many others with dreads wanted to have some, even if minimal, impact on the general public's preconceptions about dreads. i will be honest and say that i had no idea about them until i met my boyfriend and he answered every stupid question i had, excitedly to. his enthusiasm wore off and i began turning over the idea of getting them myself. finally, i decided after about three to four months of thinking about it.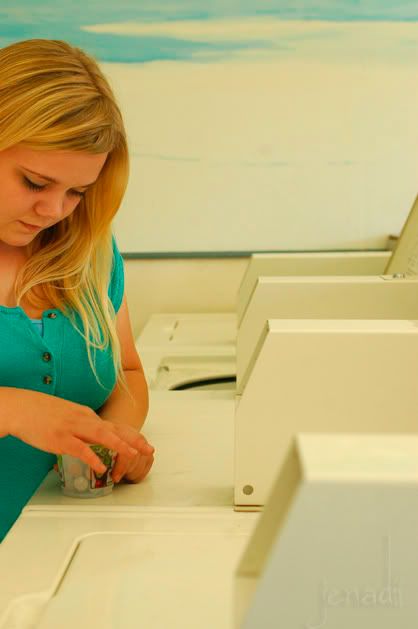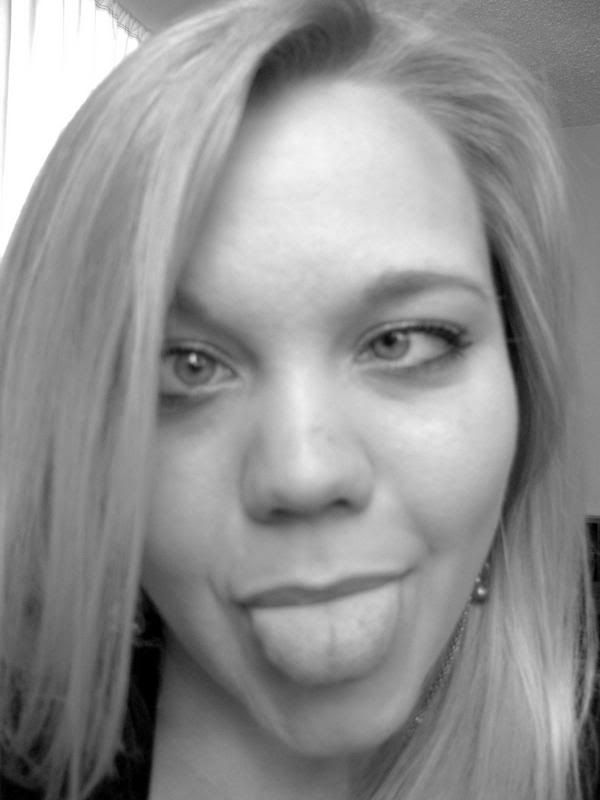 the two above are pics of my hair BEFORE the dreads. the ones below are all WITH dreads. ( i have a certain knack for stating the obvious.) i especially love the ones in the back. i don't maintenance them as much and they've totally taken on personalities. all i need now is to name them. but that will come with time.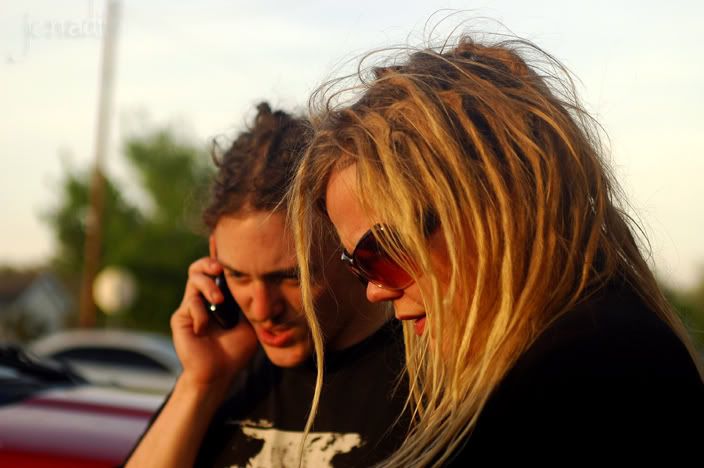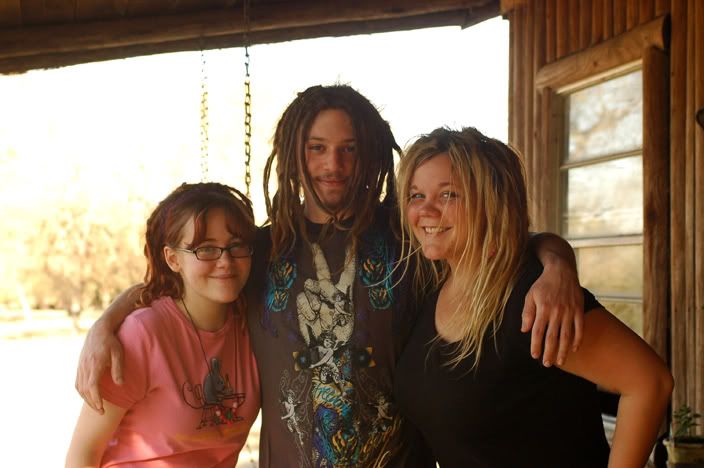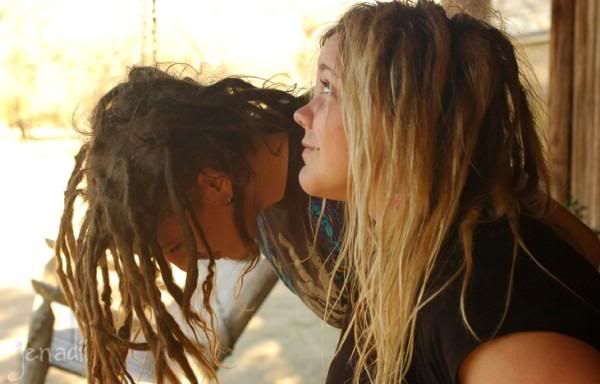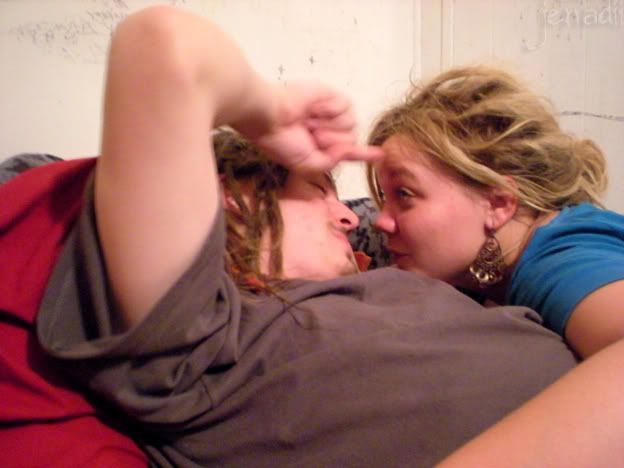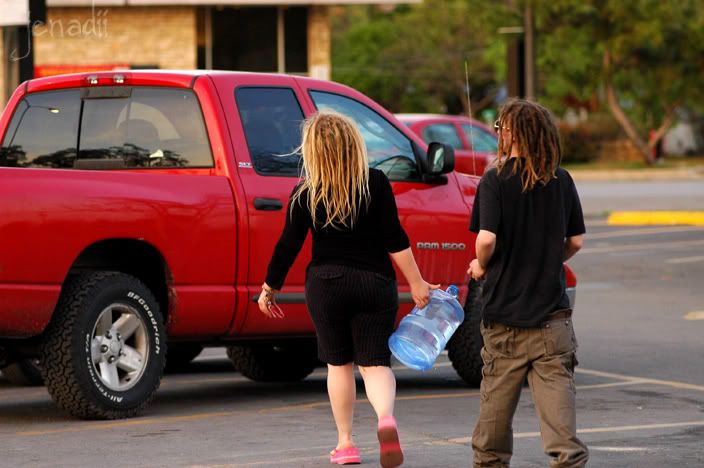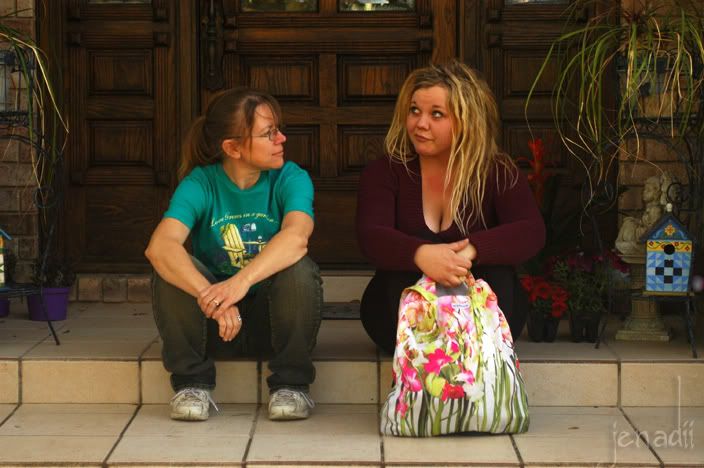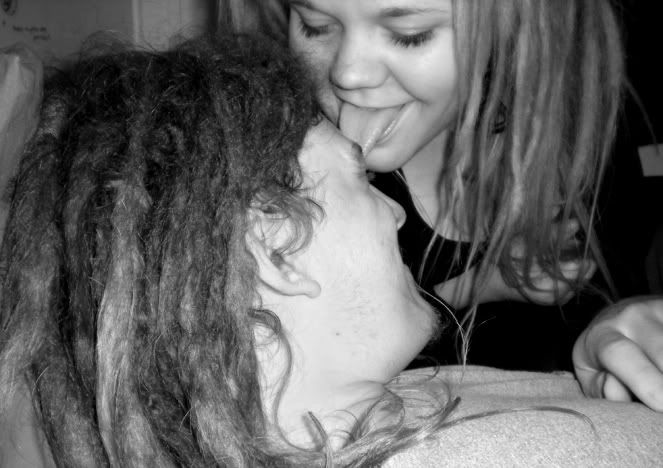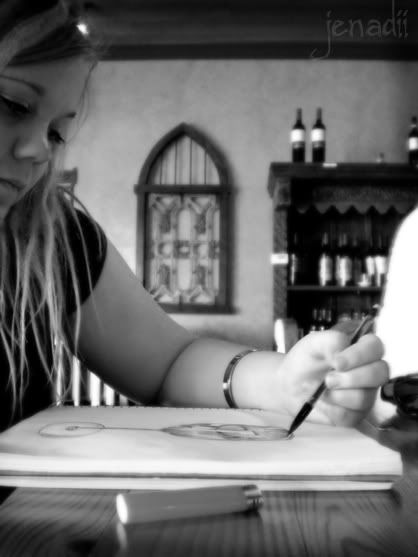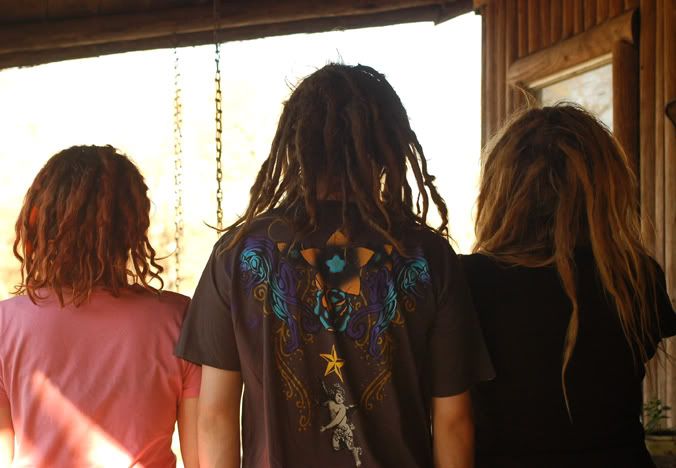 and finally just one for fun.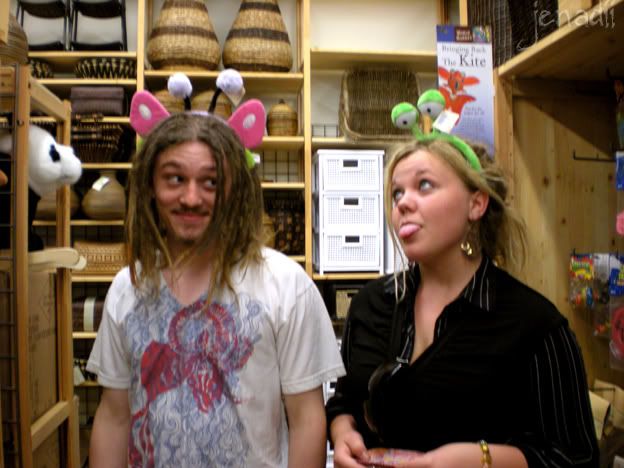 you know, i hated it at first. how suddenly everyone had an opinion and they were going to share it whether i wanted to hear it or not, from "i wouldn't want my hair to look like that, if i were you" to "what have you done?!?!?! your hair was so pretty!" to "did you just forget to brush your hair all week or is that the new STYLE?" all of which got biting remarks right back from me. however as time went on and i began having people that i never thought would have dreads come up and tell me their own little dread-stories and anecdotes, i began to feel less defensive about the decision the I had made for MY own hair. what did i care what others thought of it? it is a daily liberating experience and i think, through my boyfriend and his sister's encouragement (they both have dreads as well) that i am gonna find a whole 'nother side to things. can hair do that? i don't know but i've already noticed a change. i can't wait till they are fully matured and till i am as well. :) thanks for reading and just so's to give credit where it's due i want to mention that all of the pics in my post are taken by my boyfriend's sister ahhhjennie, who is also in get_up_dread_up. ciao for now.