Hello! I'm Pez. Last night I started a dreadhawk. Today, I woke up with a salty Sideshow BobHawk.
This is what it looks like: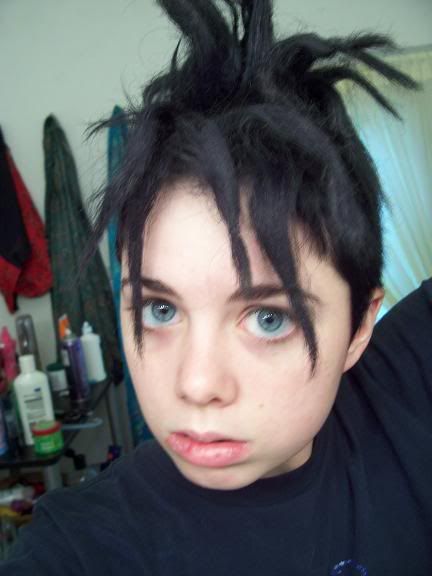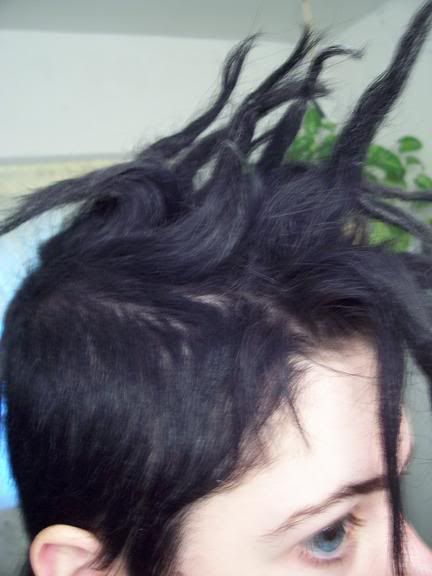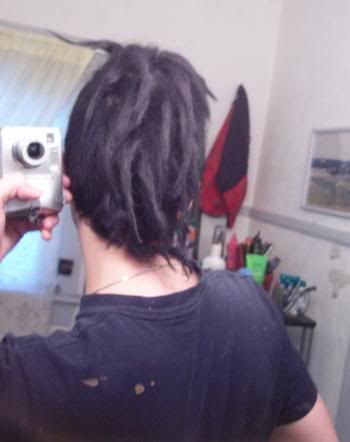 They look okay for hours-old dreads I guess, but they kind of feel silky and un-backcombed in some places after sleeping on them, especially around the roots, which is visible in the second picture. I'm kind of afraid the only thing holding them together is salt residue and the fact that the rubber bands I used on the tips for a bit crimped the ass out of them. Thoughts?