I've started a list of things I miss about straight(ish) hair and things I don't miss about straight hair. One of the things was curly hair.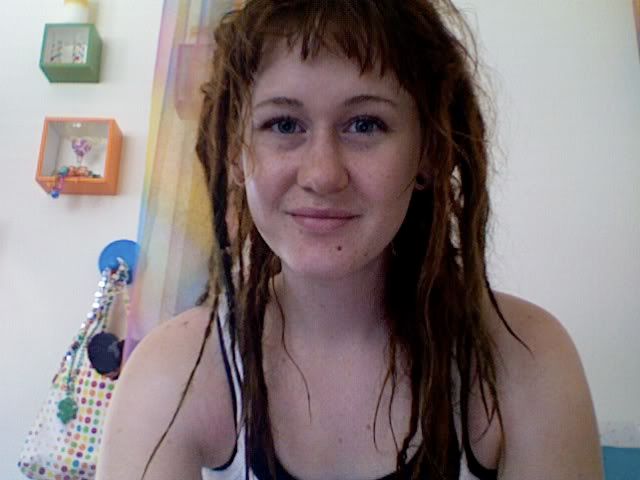 My dreads dry bone straight... my hair had always been frizzy and unmanageable unless I spent some time on it. It's nice to know it will look decent if I just get it damp in the shower.

However, back when I actually enjoyed spending time on my appearance, I loved when I curled my hair spunky. In a ponytail, my dreads still stick basically straight out despite their length.

Thus, something I miss about straight hair: curly hair! Problem solved thanks to some foam rollers I've had forever.




Ridiculously ~white trash
I slept with them in and ended up with this.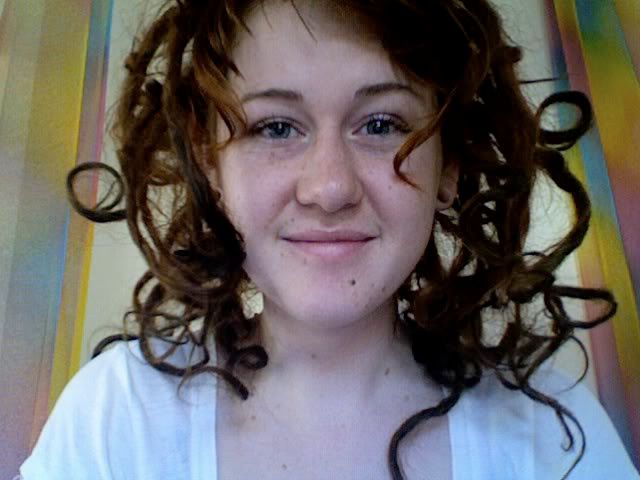 :D

webcam!texture, not the actual color of my hair however. They actually looked identical to curly fries.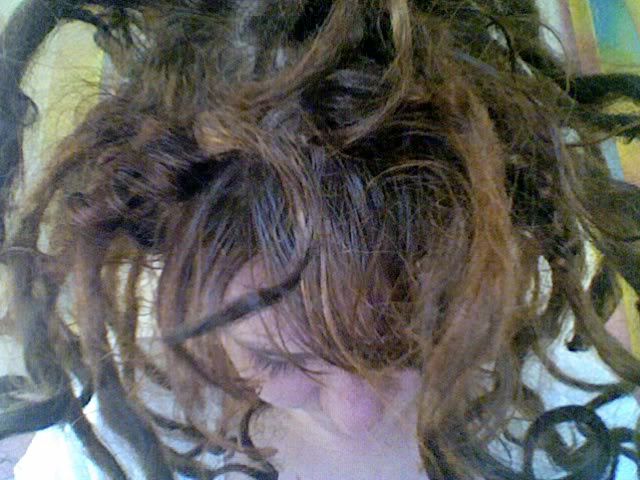 The curl stayed in pretty well until I got into a water fight. I was going out to dinner that night so I put the rollers back in. My hair wasn't completely dry when I had to leave though, so I got some smaller spirals. Neat.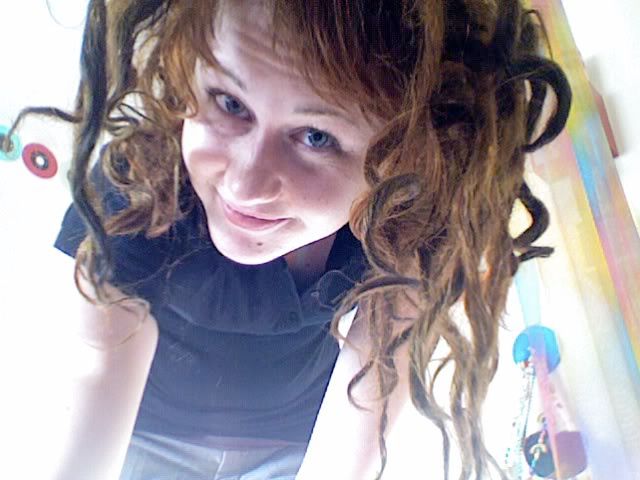 The rollers weren't super comfortable to sleep in, so I'm going to try out the lock loops Chesca recommended in her youtube video. Does anyone own these? Are they much more comfortable than regular rollers?



Also, something from my list of "things to accomplish before my next birthday"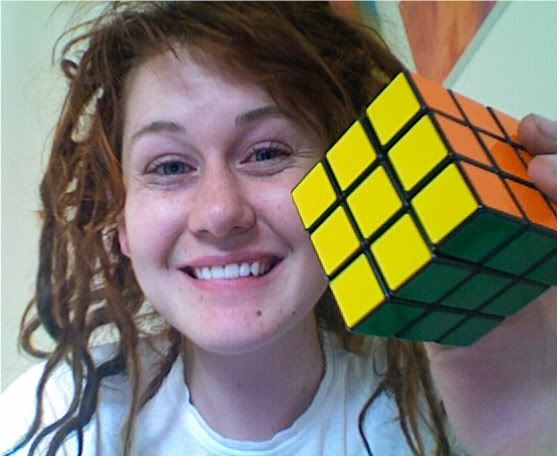 accomplished :D