Hello, all :O) The folks over at
naturalliving suggested I check this place out for info and community concerning my hair, so here I am! My name's Lydia and I live in (and love, believe it or not) Worcester, Massachusetts. My locks are 10 days old, and they're sorta shabby but I'm going to let them do their thing for a while. On June 8th I move to the Maine coast for a summer job, where I will be able to swim in the ocean and play outside a lot - they should be happy there :O) I really enjoy brass band music, swimming, and unschooling. In my spare time I play the bassoon. I only say this because I feel like it has begun to explain parts of my lunacy.

Onward!

.

I have edited out the MESSIEST KITCHEN COUNTER you have ever seen. Or would have seen.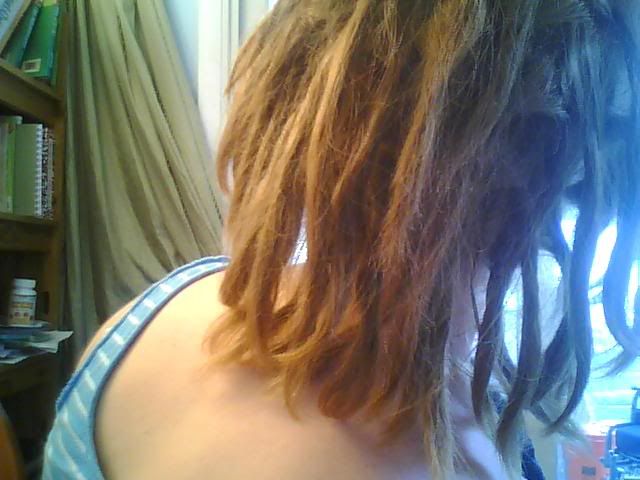 The back of my head is throwing a party!
And because I love them so, here are the critters I share my life with: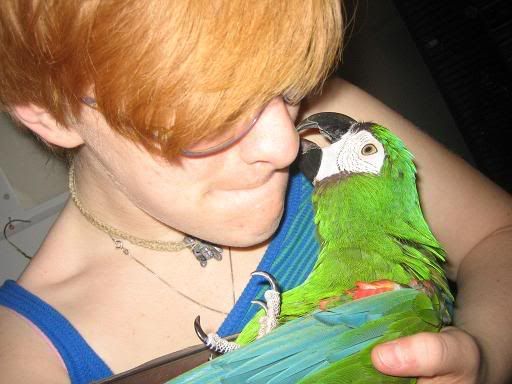 Taken about a year ago, but Jomei was REALLY not feelin' the whole photo op thing today. He's a six year old Severe Macaw, originally a foster bird but of course we ended up keeping him with us. He really enjoys singing along with records and my guitar playing but he does NOT like the bassoon.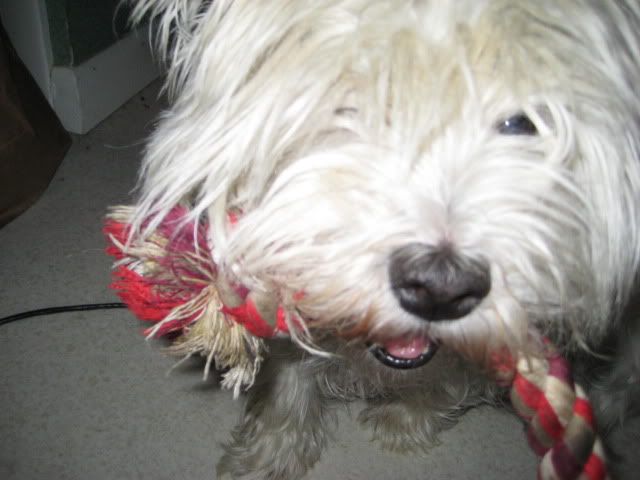 Dudley, our Westie. The only English he knows really well is "Go get your toy!" and "DROP IT." He also knows what ice cream sounds like as well as what and how delicious the contents of a pizza box are.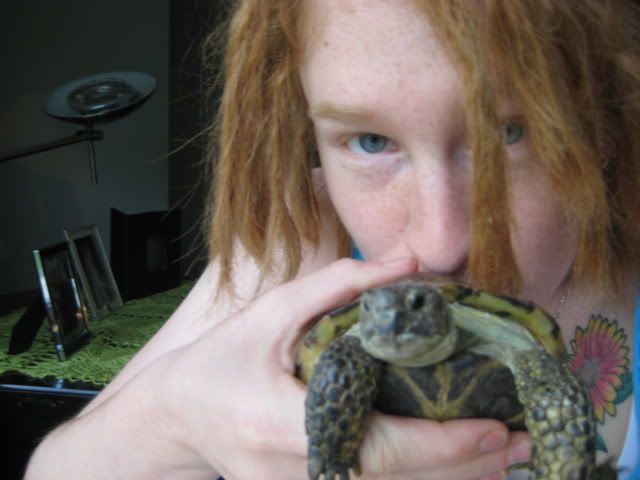 Darwin is a Russian Tortoise my roommate and I adopted our first semester in college. During the academic year he resides in Vermont at the college and in the summer he comes to Maine with me (and lives in a kiddie pool and eats organic, home-grown lettuce. He is spoiled.)

I think that's about it for now! Have a great weekend, everyone!