i can now wear the giantest bun evar!



it's surprisingly comfortable to do this.



normal back shot, heaps of hair, the usual. the stars on the wall are the framed bloodprints from my thigh cuttings.



in the pics above you can see a new bead off to the right. it's glass & dichroic, & i made it. flameworking is great fun! i might take some pics later of the others i've made - one looks like a swirling caramel latte.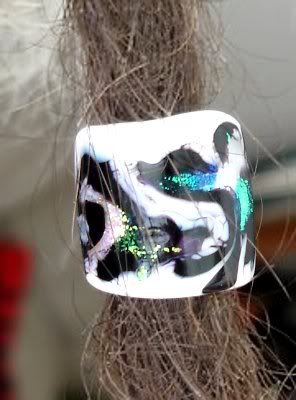 i've also been wearing my dreads like this often enough. grab, tie, go.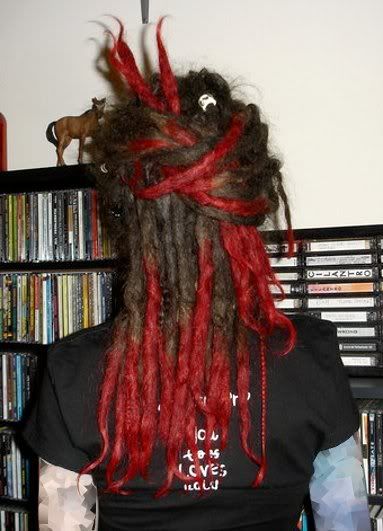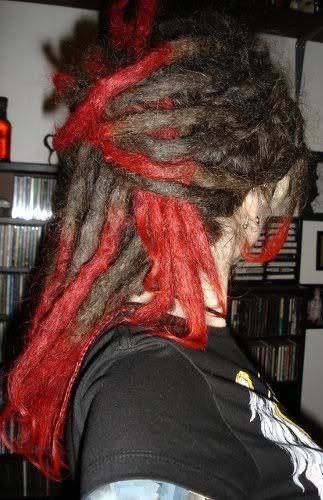 i let my bangs grow out for a while, then trimmed them back again save one piece. i ended up dreading that long chunk, so now i have this living off to the side. it's about two months old now & i really dig it. (i'm wearing my neptune planet plugs today.) here is an overly cropped pic!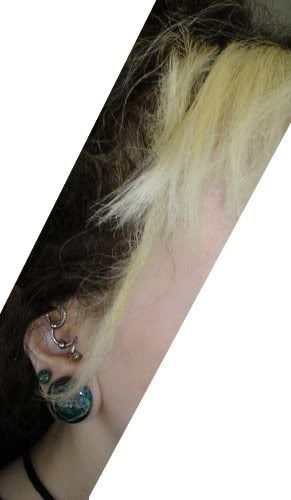 enjoy.