I can't believe they are 6 week old!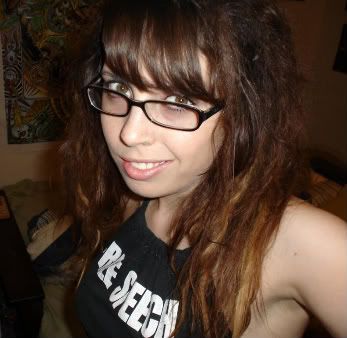 For reference here is a link to my first post: http://community.livejournal.com/get_up_dread_up/5763125.html#cutid1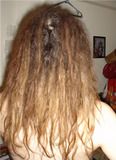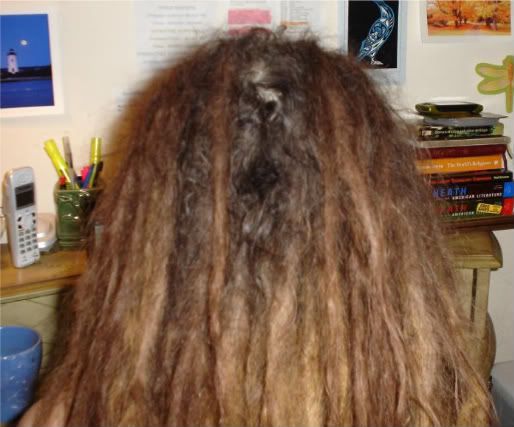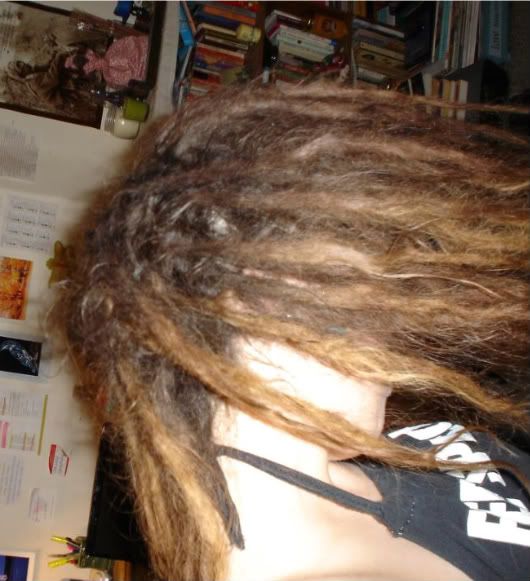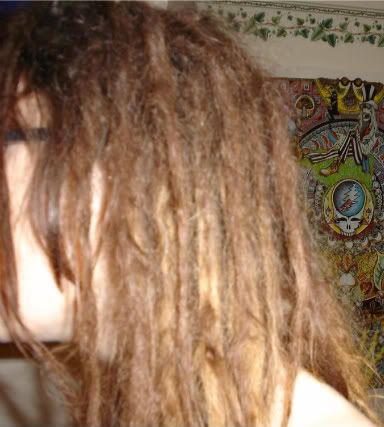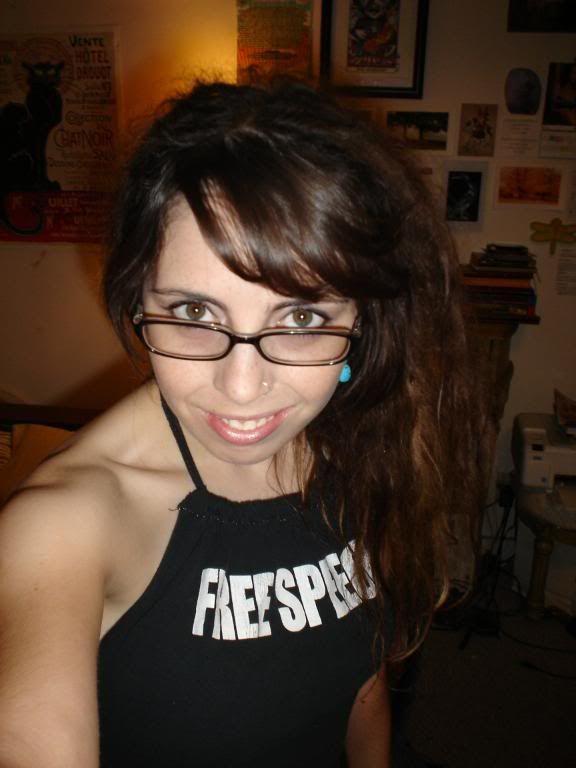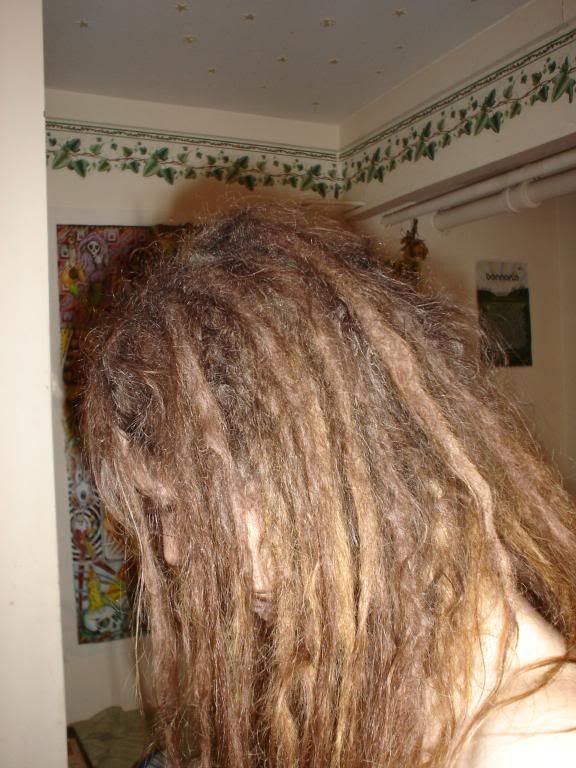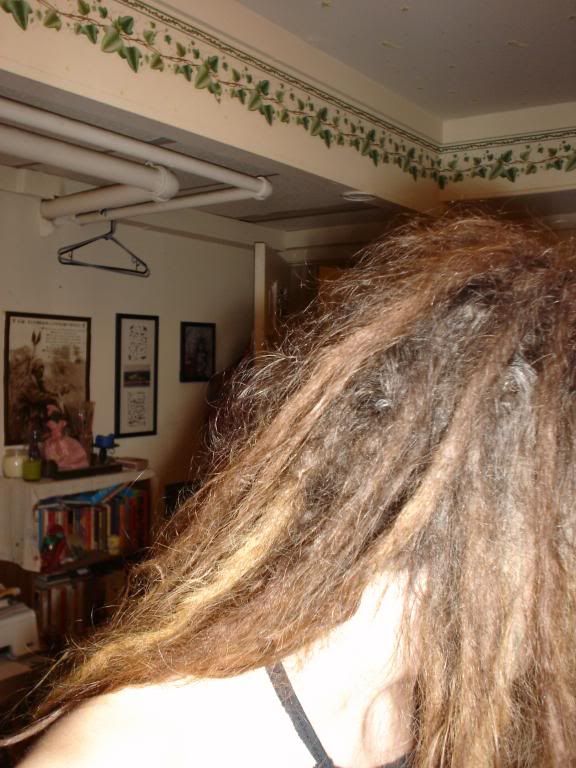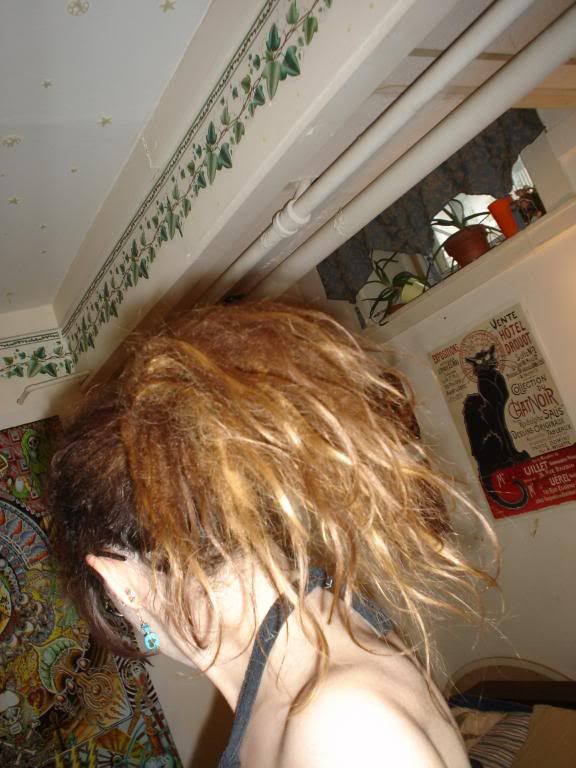 Dreads have already made a huge impact on my life, especially my spirituality. It's brought me much closer to my wiccan faith :)
It's also brought back my love of photography. For a long time, I just thought I didn't have the time to explore photography, and now that I've been taking pictures every week of my dread progress, it's made my camera accessable. This made me realize I have time, and how important photography really is to me. So I've decided to take a photography class in the fall.
I've felt so beautiful and happy, things have just been going good. My boyfriend and I are going to be moving in together. Our first place is going to be... a boat! It will make for some interesting posts during the cold New England winter, hahah, I can't wait!

Next update will be Mabon on September 21st. Good luck, you are all beautiful people! I love reading all your updates!


I've been washing them 2 times a week and only palm rolling when they are wet. Other than that, I haven't done much to them, just letting them do their thing.