I've been working on my dreads for the past few days. They are starting to look a thousand times better.

My dreads are 1 1/2 months old, and I decided to give them a new batch of backcombing and palm rolling 3 days ago.


here they are in dancing action :D

added in a few stars yesterday
Worked on them again today, and they are slowly but surely coming along :D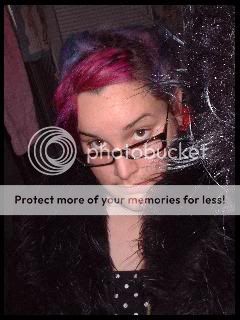 I love wearing them in pigtails, but they are so short they're hard to see. Oh well.