Highlights of my day:
boy with dreads holding the door open for me.
boyfriend washing my hair for me. he originally said he loved my dreads, then the other day he admitted he wished sometimes he could run his hands through my hair. i told him to pull on it instead.




Lots of bumps and loops still. Different lengths and textures, and green earskins.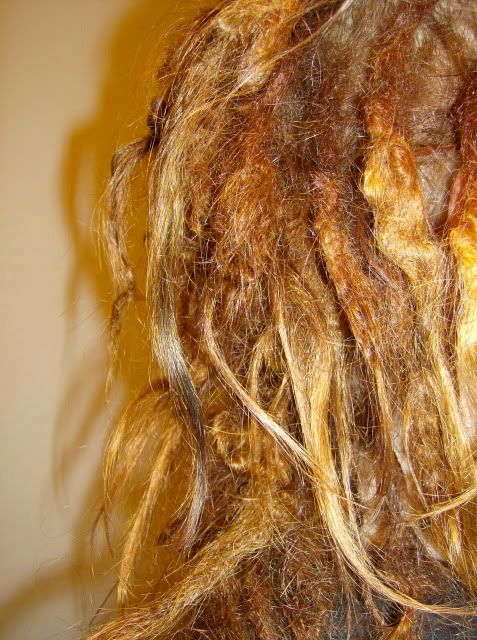 My roots are locking up nicely, while the ends seem to have unraveled. This is the opposite problem I had several months ago.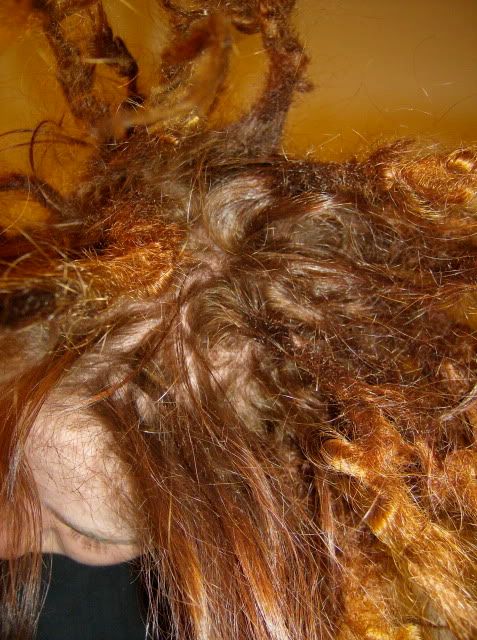 My scalp is sunburned :( I worked a wine expo with my sommelier boyfriend last weekend. We left with approximately 40 bottles of half-poured wine, you should have seen his goofy smile. it was an amazing day spent together.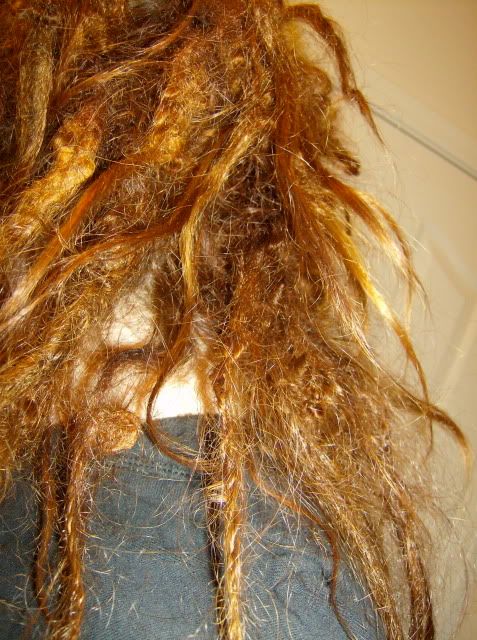 The dreads at my nape are much younger and fluffier. They have just started to loop up, which hopefully means they'll shrink soon.

i'm contemplating a n_k post! exciting!