I just started using Trader Joe's Tea Tree Tingle Shampoo. It says "Invigorate with Peppermint, tea tree, and eucalyptus botanicals," and it definitely does invigorate. I am in love with this shampoo, and it has no laurel/laureth sulfates "and is suitable for all hair types" including dreads! Anyways, I thought I'd share with y'all, since I know we like our shampoos. It's weird to look forward to washing my hair, and since I'd been using head and shoulders (which smells like cat pee to me) this is a super nice change. Ooh, and $3.99, I think.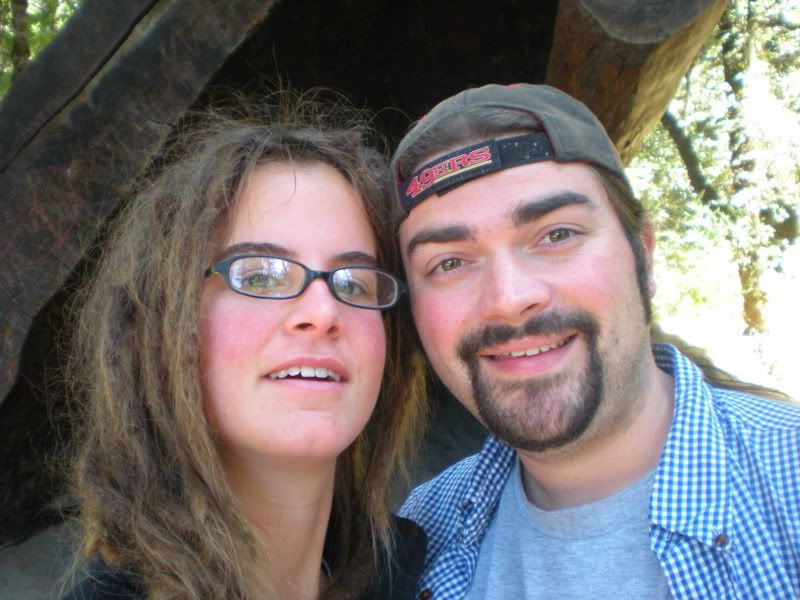 Here we are by the Chandelier Tree in Northern CA. David hates smiling all phony like.(sept)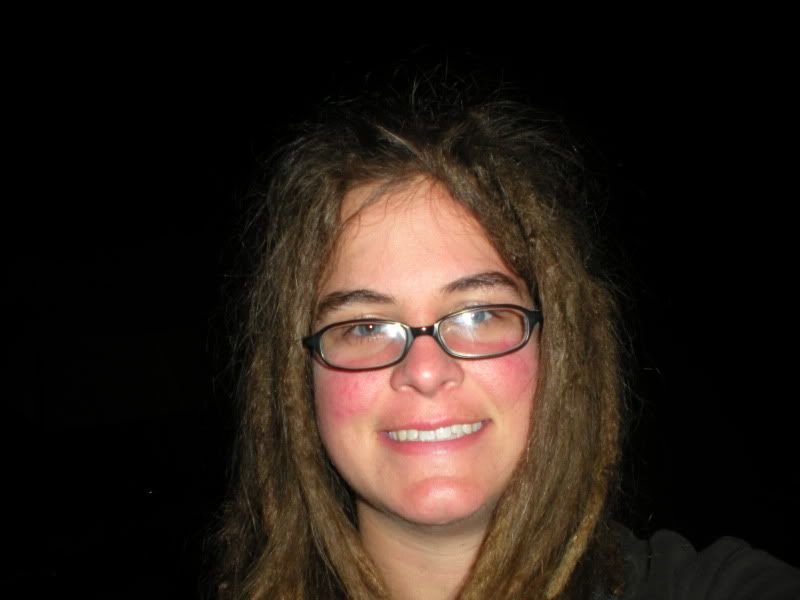 Me camping in June. The fire made my face all pink!.