My dreads will be 3 months on Sunday! So here's a pic post.



side view




I think I may be able to do another row of dreads in the back soon, the hair there is finally 3-4 inches. The very bottom layer is still 2-3 so that won't be done for another few months.

Don't mind how messy they are! Lots of loose hairs popped up in just the last week or two. And look at that infamous"henna glow" in the sunlight - LOVE IT!





And my FABULOUS new tam made by sassymermaid from Etsy
www.etsy.com/shop/sassymermaid
Her work is awesome and the prices are great! I love the fall colors, goes great with my auburn dreads.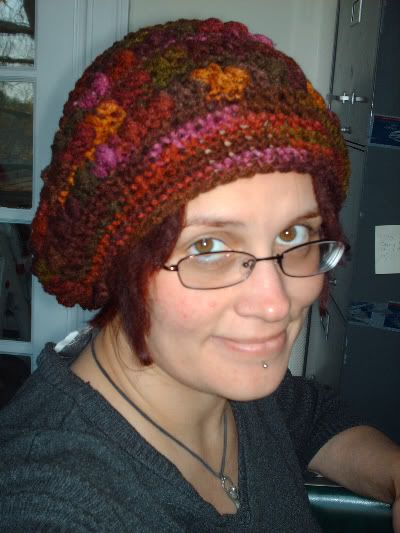 lots of room in the back to fit my dreads after i put the extensions in:



And last but not least, a dready mama belly pic! I'm 7 months along now: