continuing from my lean-back post several days ago,
gorthok has contributed to the pics! of course, he couldn't do so without being naked (at my insistence, what) so his butt's behind the cut.

daaaamn baby. & he's still all tan from our trip to hawaii.



& a couple completely adorable shots he doesn't know i'm posting. joe had bought me a plush sleepy pony a few years ago - he's the mascot of a crazy-expensive high-end mattress store, so they all have nightcaps made from the store's signature plaid. joe & i used to walk past the store every day on the way to work, so we'd joke a lot about them being SO SLEEPY WHY WON'T YOU LET THEM NAP?@?!?

oh hey, i found a pic on their site:



anyhow, on this night we were finishing up a movie. joe was fairly drunk, & needed attention, so he started cuddling with the pony...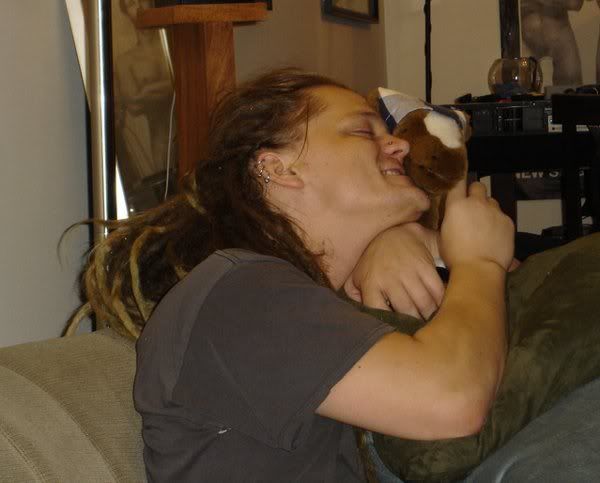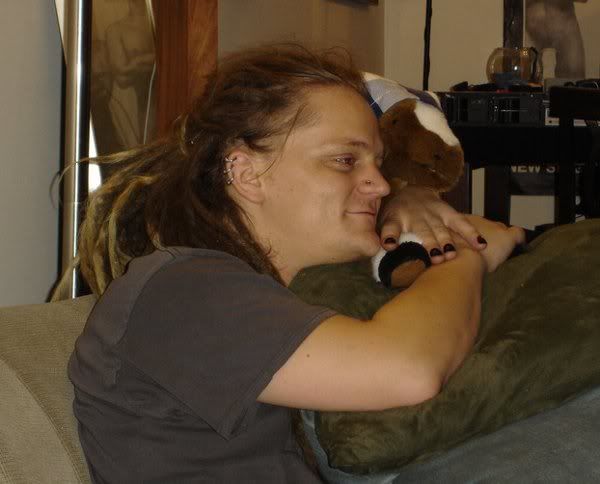 then i went into the bathroom to get ready for bed, & this is what i saw when i came back: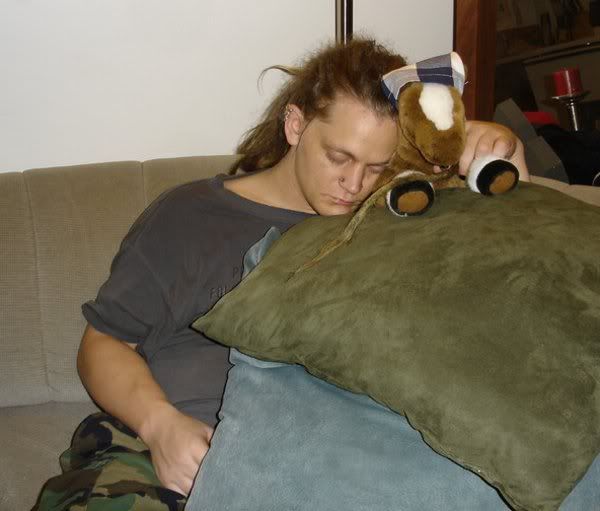 omg he's so cute. i don't even know how that one dread got wrapped around the pony.

poor thok is vom-sick & sleeping right now, so feel free to include lots of lurve & well-wishes in the comments for when he wakes up.