oh hi! i've recently been rocking the Random-Assed Dread Bun made by just wrapping & wrapping until i have something i can throw a hairband around.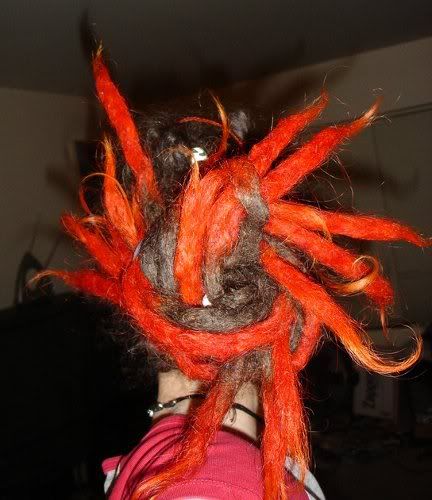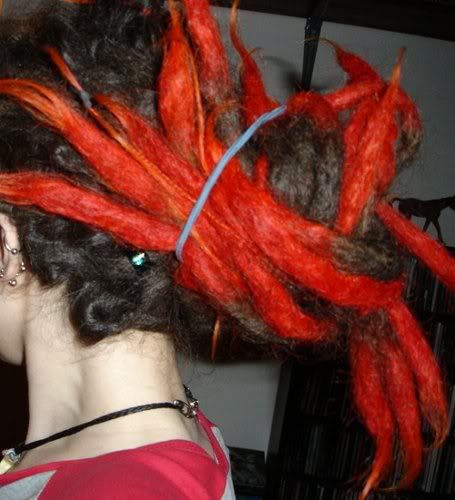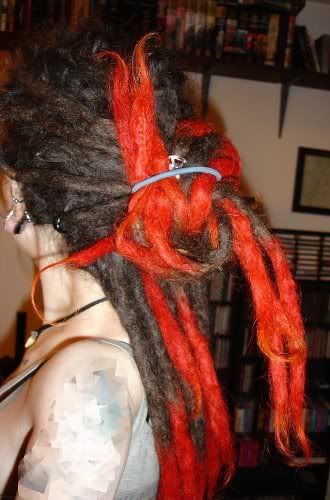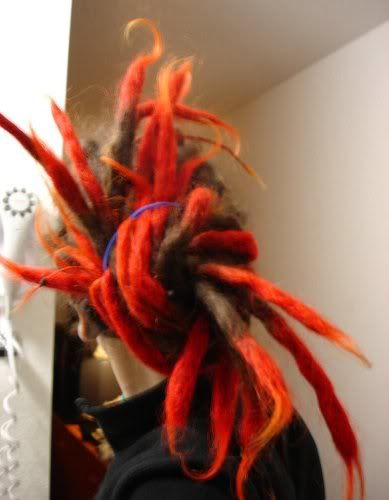 the next pics are just in from the cold, at our b&b in leavenworth last weekend. (a bit more of a write-up is here if you like.) this is the dread pigtail hat that
journalface crocheted for me. my dreads have grown pretty significantly since the last time i photographed this hat! it was nice & warm in the nine degree weather.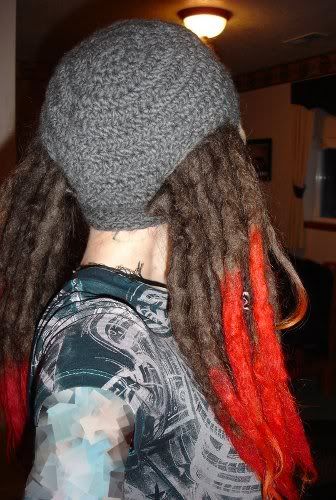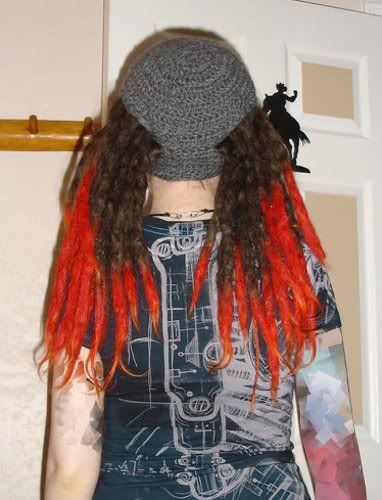 i re-found some tiny sterling star beads i bought ages ago, & i happened to have a clump of root hair to sew back in. long term result: a star that looks like it grew there. this is just below the crown of my head.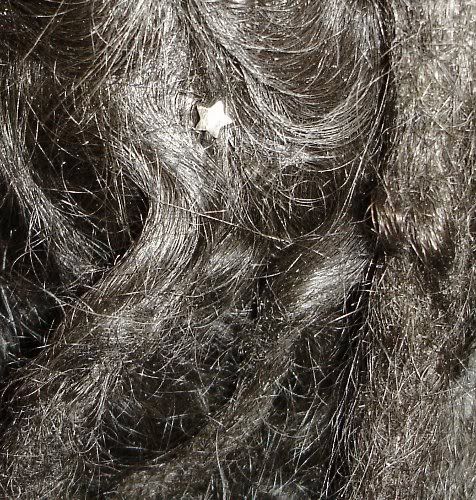 i also found these pics from july, which i'd completely forgotton to post.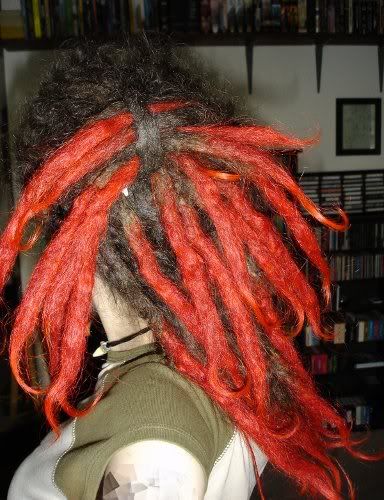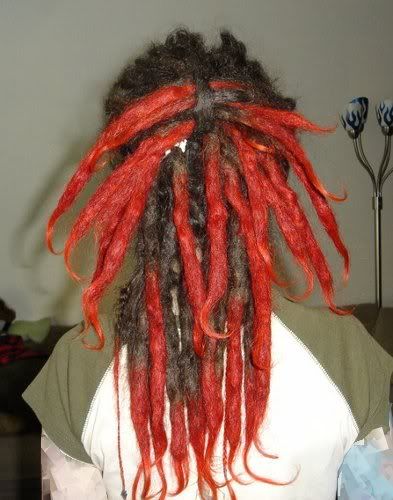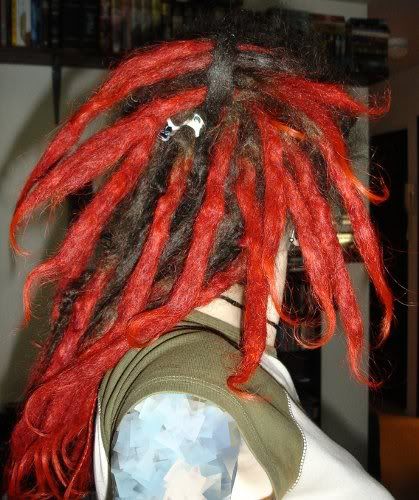 enjoy!