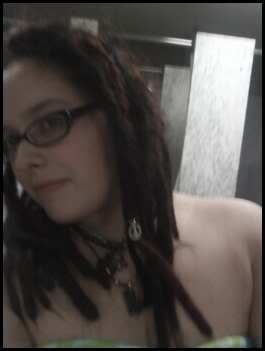 I wanted to show off my new shiny! Its a peace sign, and I love it. It matches the necklace I wear around my neck and my tattoo. Which speaking of...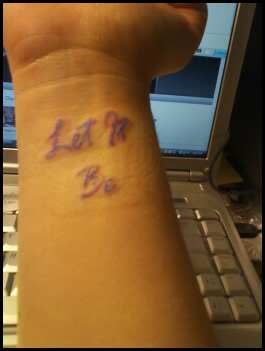 Its actually in white, but I just got the ink today, so the tattoo stuff is still sorta there-and you'd like the place Lish, they said almost the SAME THING as your website for care.
Fun I had with a new hair style: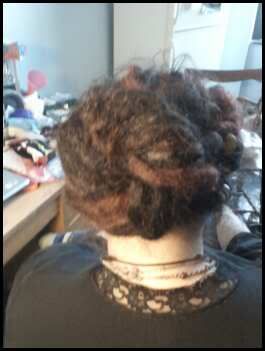 All it is a pony tail turned into a bun, but hey, looks cool!
AND...I had to ham it up today since I had pigtails, come on!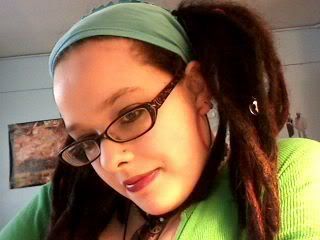 Someone asked me for pictures of my new babies (kitties, not dreads). They're not old enough to be away from mom yet, so I just go and visit them, but here are the two I picked out: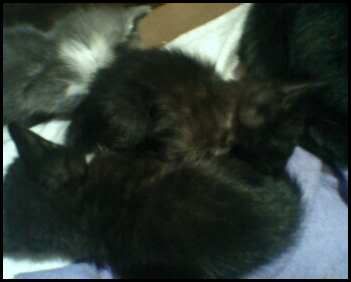 Ying and yang?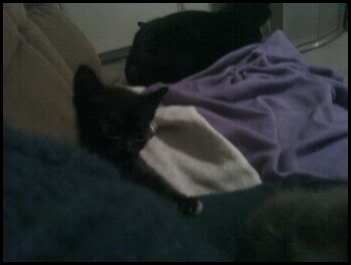 This is the one that picked me, a total cutie, and I fell in love with her. She has little white spots on each of her toes. Im thinking she will be Piaget.
I thought I was good with the two I picked out and I was a happy camper...until...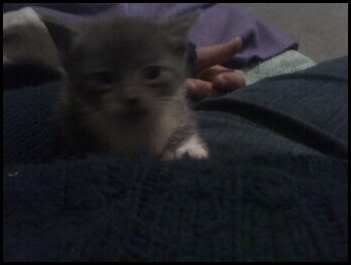 This one adopted me. He would not leave my side the entire night, and slept on me where ever he could find a spot. You cant really tell but he has really funky toes-not just the six toes, but one tiny one in between the the sixth toe!! And they all have little claws! Freaky, huh? I think he'll end up with me, and I will call him "Gestalt" (and I noticed what was different about him right away too!!)

I had a really violent allergic reaction to a chemical at work, and I was worried I might have to lose my dreads. Here's what my face looked like-now imagine my scalp!!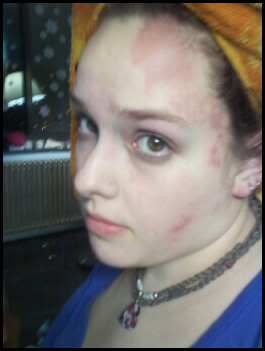 Luckily, Im allergic to everything under the sun, so I got something for it and now Im all good!