So I finally made a bit of a change.

Dyed them up a bit, yeah. And cut my bangs.

Here's before...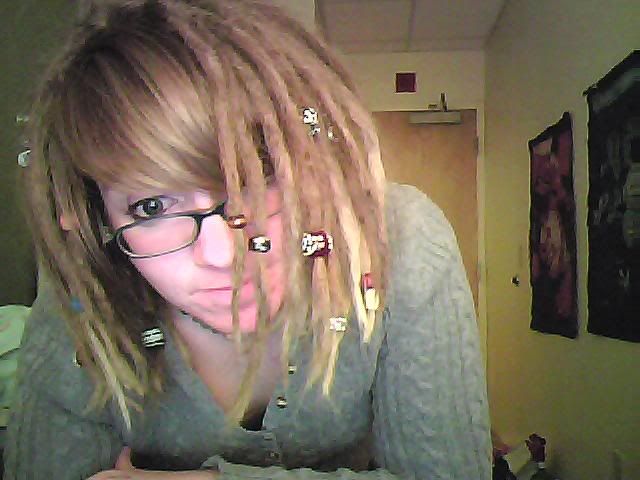 I dyed most of them darker brown, and added some blue and purple ones. It's a nice change, and I feel like dying them really tightened them up a lot. This next one just shows more of the colored ones.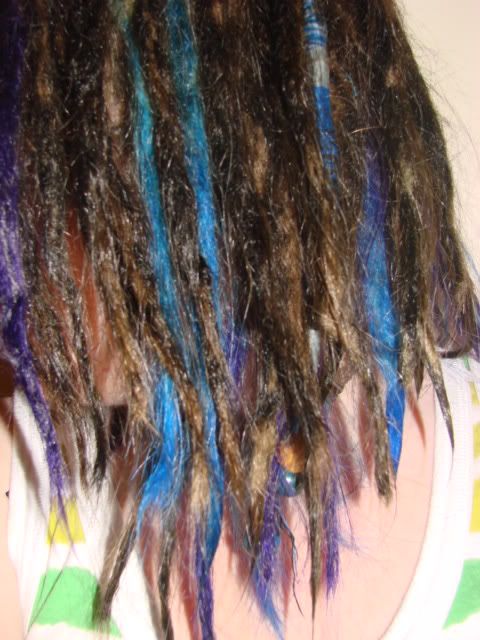 so heres the sad story. at some point on the morning of October 16th, 2009, a very good friend of mine shot himself with a shotgun. It's sad to say this, but I sort of saw it coming, I just didn't know when or how, but I knew why. He suffered from a case of depression that was like a cancer. There was nothing he could do about it, and although it was apparent that he wanted help and attention by his unusually erratic drug abuse and alcoholism, when anyone tried to help him, he just wouldn't have it. But don't let this description catch you off guard, Josh was a deep and fine person. His favorite poem was Dream by Edgar Allen Poe, so after he passed, my friend Kaytee made bracelets that have little charms that say Dream on them...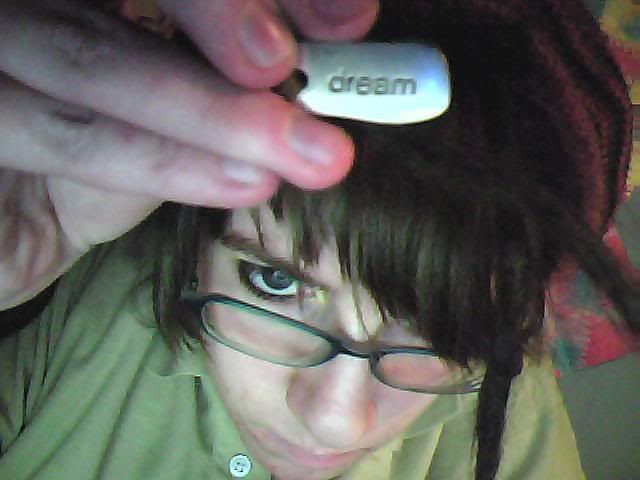 I took the bracelet and just wrapped it around one of my dreads because I work with clay and pottery as my major and it'll just get all gross if i wore it all the time. To add to this tribute, I put a snowflake agate stone bead on the dread next to it because Josh had an insatiable love for the snow.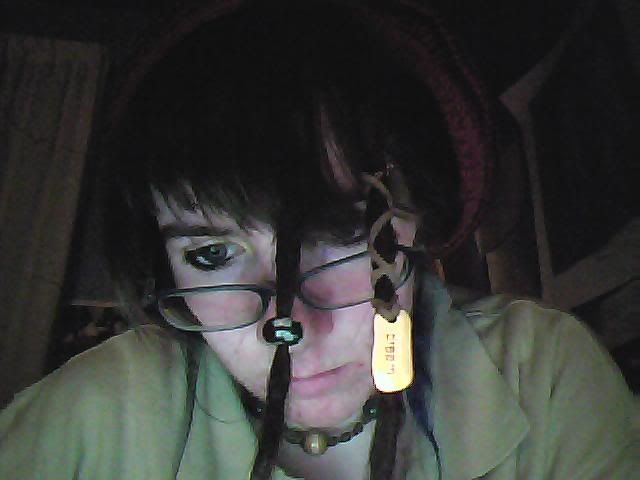 He broke his ankle snowboarding in a competition and still competed and PLACED in the competition, all because he loved the snow. Eventually I'm getting a snowflake tattoo like one of the three he had on his shoulder. I'll never forget those blue eyes, and bright smile. I love and miss you Joshua A. Callaghan.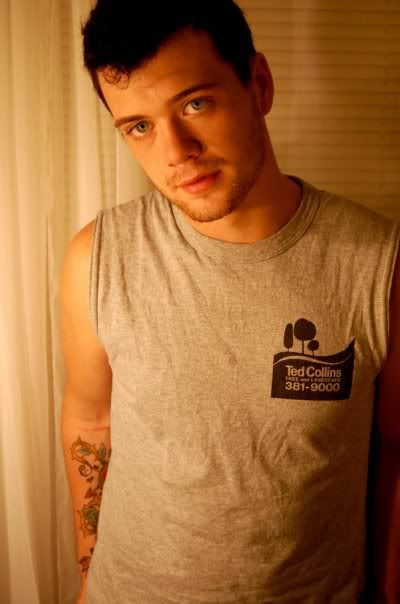 Miss you buddy.