I finished
I had most of the side and frontal dreads done but were too lazy to finish the back. Now it's all done.
That's the lenght I had before the dreads.
(The rubber bands were removed, they just were a guide so I won't backcomb the wrong group of hair)
And this is how they looked like the first day.
Messy, huh?
Now I finished the back and it's still looking messy but not like the first day.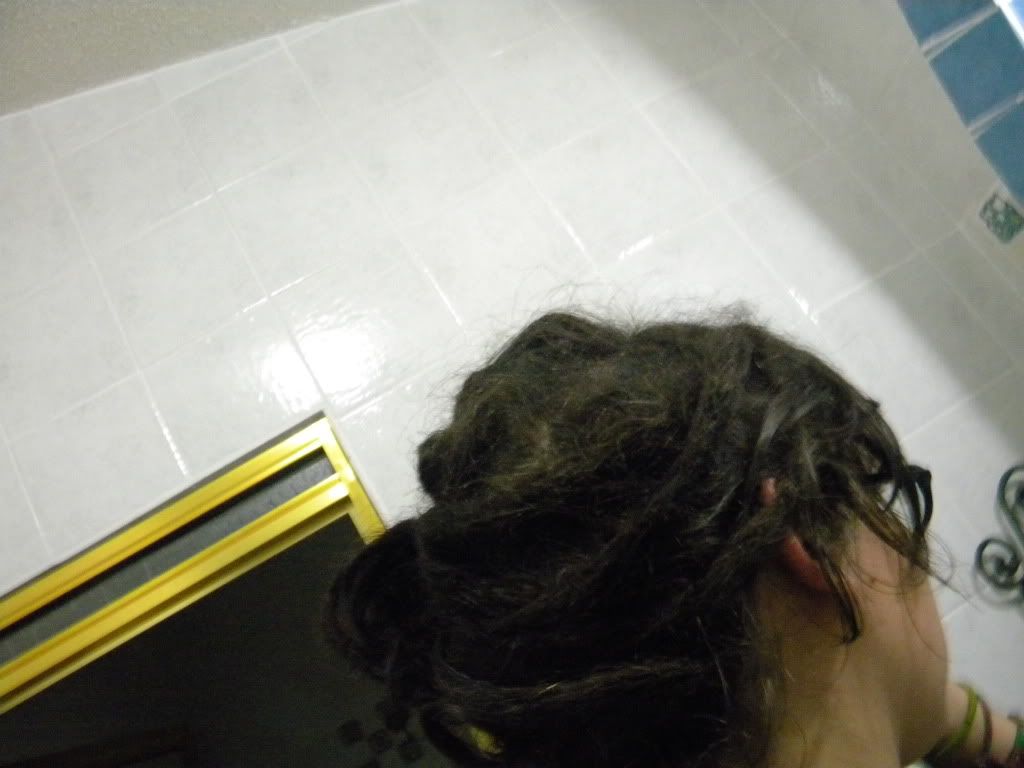 You can get an idea (a vague one) of the texture.
I lost count but it's been like 2 1/2 weeks, maybe, not sure. My comments so far... well, I'm happy with the results because these were made by me. I could've ask someone to made them for me... well, pay someone but it's so expensive and in my hometown there aren't many dreadheads around, at the city I'm currently living in there are lots but as I said, you need to pay loads of money and to be honest I don't like the results or well, I think it doesn't fit to me. Anyway, I will be updating the progress in a couple of weeks :)