2 months old now! More like two and a half, but I just found my camera so its time for a late update. They're coming along great, I have crazy loops everywhere. I resectioned a bit on the side and am debating on doing it in the back as well, but overall I'm so much happier with this set than my last.

I added some wool extensions to the two in the front, they're felted in to the very ends and the rest is all wool. Second time I've done this, it comes out very easily after a few weeks. (sorry for the crappy bathroom lighting!)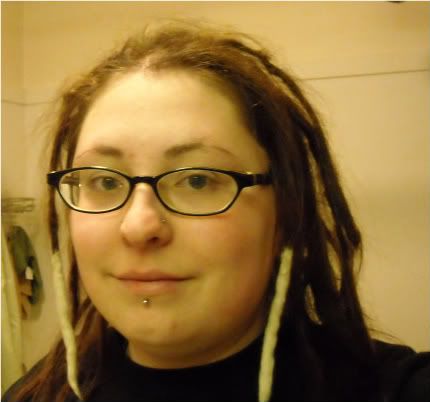 Lovely loops! I love the loopy ones and can't wait until more start happening when they tighten up.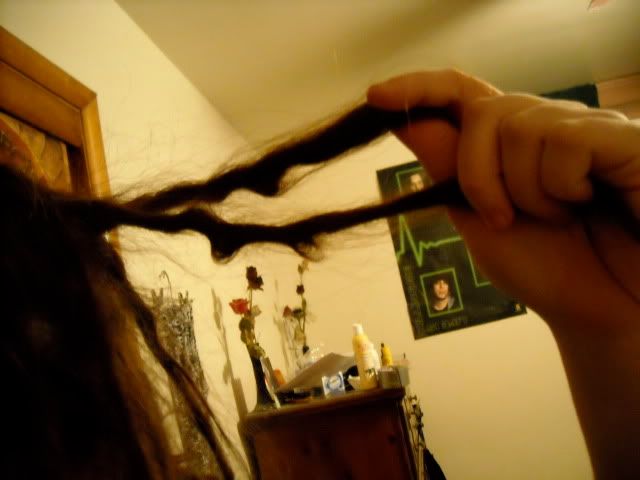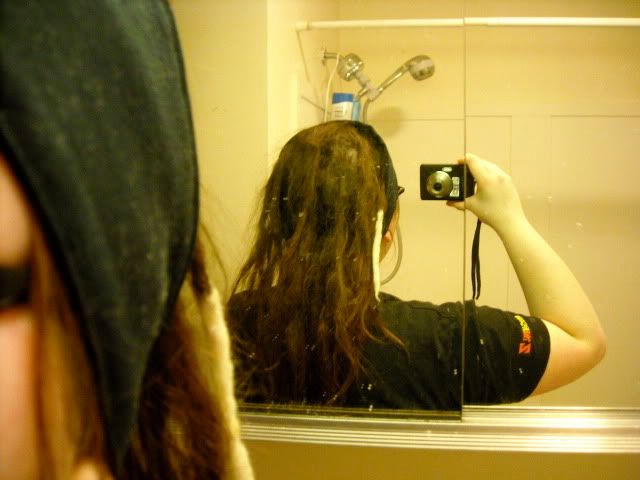 My new wool hat, hand knit and yarn dyed by me. Pic doesn't show that well but its blue-black with streaks of turquoise throughout. It's the Meret by Wooly Wormhead on Ravelry for any of you interested knitters. Modeled by my beauty school mannequin.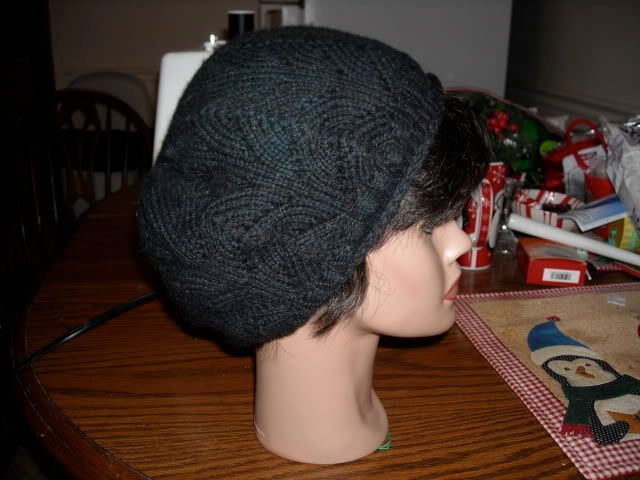 My other beret, made by a friend and fellow knitter. Her picture used with permission. Pattern is the Druidess Beret.



I made a black dreadband, unfortunately its a bit too big for me. It's 100% cotton fabric with elastic in the back. I already started a smaller one, so this has no home. Any takers? It's yours for $6 including shipping and will stretch to fit up to 28".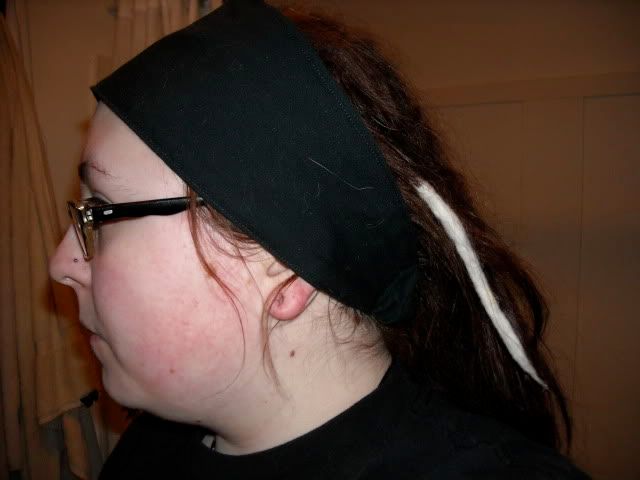 (Pardon the really red, naked ears, I was just outside!)

All for now :D